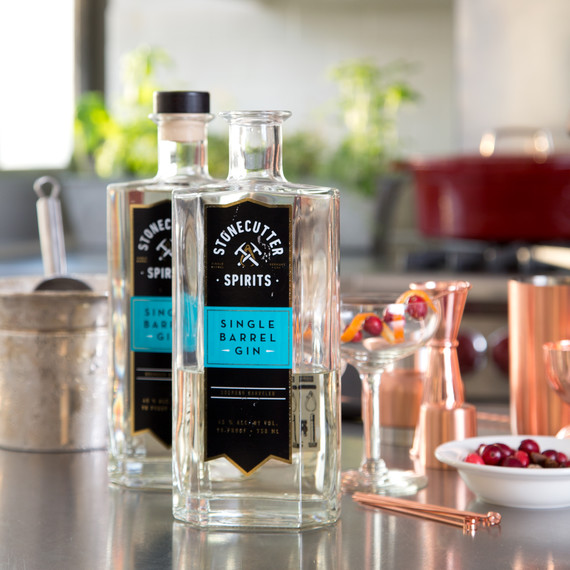 Our food editors always like to learn something new, to master a technique, and to taste interesting combinations. Oh, yes, and we do like a cocktail! So when food editor Greg Lofts met Sas Stewart, founder of aged gin and whiskey maker Stonecutter Spirits, he invited her to the test kitchen to teach us about aged gin and show us how to make some delicious new drinks that we -- and you -- will be shaking, stirring, and enjoying this holiday season. Read on, then make and try!
What You Should Know About Aged Gin
Stonecutter Spirits crafts small-batch gin and whiskey that's barrel aged. That's the norm for whiskey but not for gin. Founded in 2013, the Vermont-based company is currently aging its first whiskeys, which will be released in 2016. Its gin, which ages in new oak barrels for four months (much less time than whiskey requires), is already available in Vermont and will be in more markets very soon. Aging, Sas Stewart explains, "brings out the flavor profile we want." The gin takes on a little color from the barrel, but the real impact of aging is in bringing out the botanicals in gin: cardamom, juniper, and orange peels at the start; middle notes of licorice and coriander; then a finish of green tea and rose.
The Drinks
Sas created three very different drinks for us, each mix complements Stonecutter aged gin but could be made with another gin.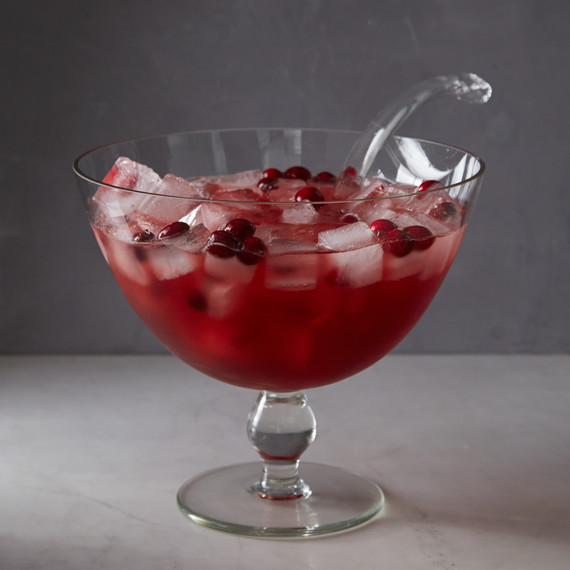 Adonis Punch
Punch is celebratory, and this festive drink is bright, effervescent, easy, and make-ahead. It's a fabulous drink for a crowd. Plus don't you need to put your punch bowl to use?! Sas loves to use rose in the winter; this recipe calls for a sparkling rose like the one from New Mexican winery Gruet. Then things get pinker with the addition of pomegranate juice and a cranberry simple syrup (made by cooking cranberries along with the sugar and water for a simple syrup, straining them out before using the syrup). Of course, Stonecutter single-barrel gin is the backbone to this lively drink. Sas finds plain "ice cubes floating alone in punch" boring. So the finishing touch is cranberry ice cubes. It's amazing, adding one or two berries to each ice-cube-mold before freezing makes the ice interesting.
Get the Adonis Punch Recipe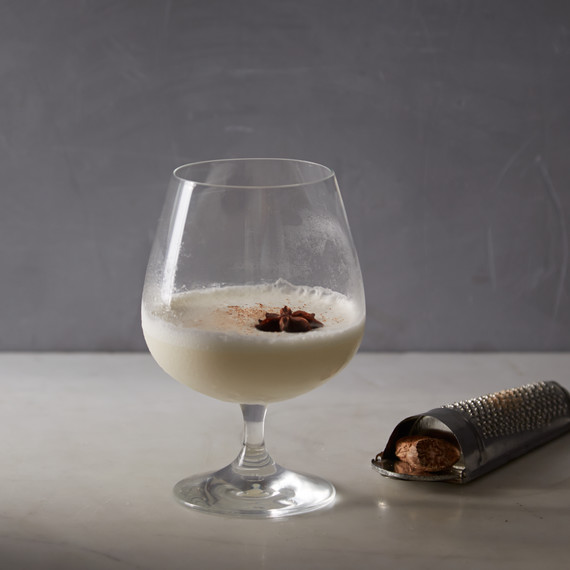 White Out
Clean and minimal, white, and altogether holiday-like, this shaken cocktail is for anyone who hankers for a creamy drink this time of year but doesn't want to make eggnog. As Sas points out, "It's a lot easier to make than nog." Heavy cream meets creme de curacao ("for sweetness and an almost chocolatyness."), while aged gin and Jamaican bitters, which have notes of allspice and black pepper, give depth.
Get the White Out Cocktail Recipe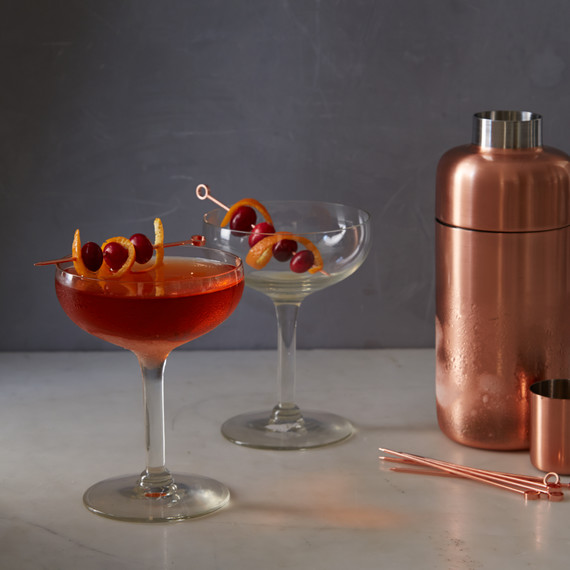 Citrus Dreaming
An update to the ever-glamorous Negroni, with Aperol replacing the usual Campari. Gin, of course, is essential, and the usual sweet vermouth becomes half-sweet and -dry vermouth "for balance," says Sas. Another tweak is giving the drink an absinthe rinse, which adds a note of absinthe without letting this strong spirit dominate the drink. The result, says Sas is "a lighter and brighter drink that pairs well with food" -- and goes down very nicely on its own too!
Get the Citrus Dreaming Cocktail Recipe