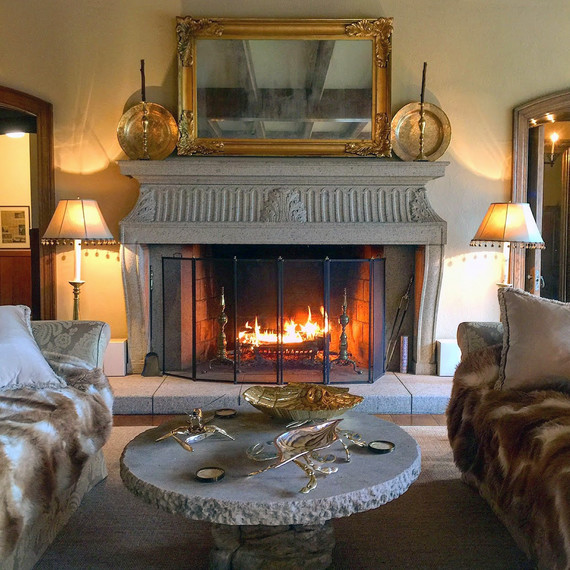 Thanksgiving Memories
I had such a delightful time celebrating the season with family and friends at this year's Thanksgiving gathering at my Bedford, New York, farm. The turkeys were prepared three different ways: in parchment, in cheesecloth, and spatchcocked. Of course, my guests agreed that all three were juicy and savory! In fact, every dish turned out excellent!
My Thanksgiving continued over the weekend at Skylands, my home in Maine. The weather there was beautiful. We went on hikes, saw magnificent views, and relaxed by the fire, all while enjoying lots of delicious holiday leftovers. (I enjoy the leftovers just as much as the Thanksgiving meal, don't you?)
Read More on Martha's Blog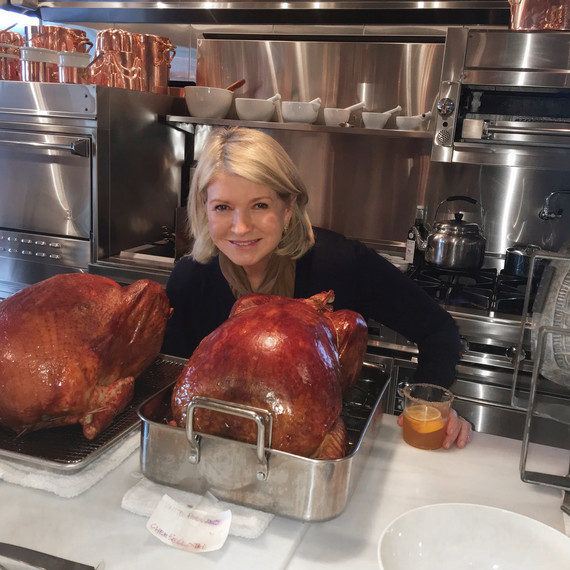 Talking Turkey
Speaking of which, did you catch my Facebook LIVE event on how to cook the perfect bird for Thanksgiving? It was hosted in my very own kitchen at Bedford where I was joined by Thomas Joseph of "Kitchen Conundrums" and Sarah Carey of "Everyday Food." We shared our best tips and techniques for a fail-safe feast. Aren't we all so lucky to have technology and social media that helps us connect with each other and document these special holiday moments? In particular, I encouraged my staff to share the photos of their own table settings, feasts, and family members. I just love seeing how others celebrate the holidays. Be sure to "like" our Facebook page for news on our upcoming LIVE chats and how you can join. I will see you then!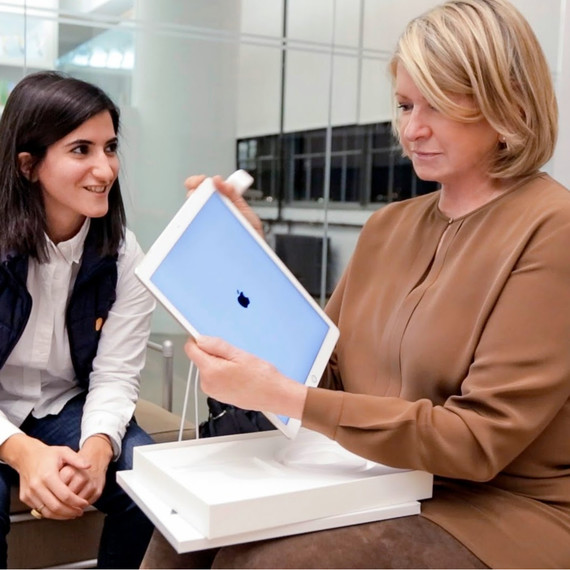 Testing the New Apple iPad Pro with Enjoy
(This post is in collaboration with Enjoy.)
As you know, I am fascinated by the latest technology. I enjoy testing new devices and learning about their new applications and features.
Not long ago, I tried Enjoy, which is a personal commerce platform that allows Web-enabled consumers to purchase electronics and meet with an Enjoy tech-savvy employee to walk you through the device's functions. During a more recent visit, I sat with Enjoy's Vicky Tzannetis to go over the Apple iPad Pro that Enjoy provided to me with AT&T. It's so nice to have an expert on hand to answer any questions or concerns.
Read More on Martha's Blog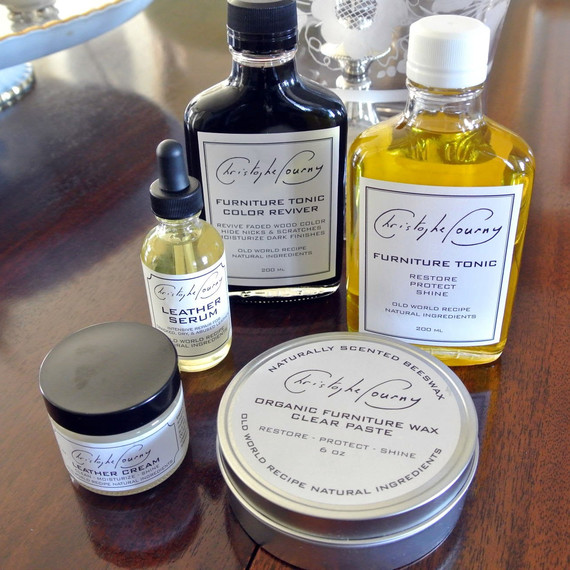 A Holiday Gift Idea
Looking for a special holiday gift for a family member or friend? You're bound to find something for everyone on your list at my American Made store at Amazon's Handmade Marketplace.
One of my favorites from the American Made store is Christophe Pourny's wood- and leather-care products. Christophe is my go-to source for furniture care. His line of specialty tonics, serums, and soaps make it possible to polish, clean, and restore nearly every surface in my home.
Christophe is a master craftsman whose work has appeared on my television shows, in my magazines, and on marthastewart.com. He and cofounder Jason Jobson were two of this year's American Made design finalists. I know you'll love all the Christophe Pourny products.
Read More on Martha's Blog