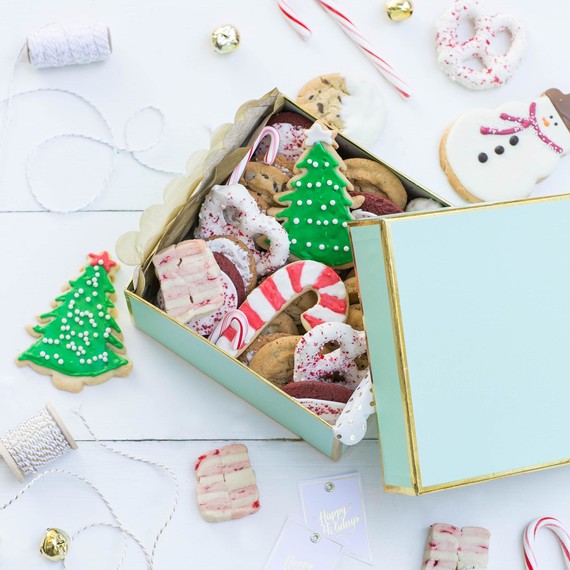 1. Use an email invite service (Paperless Post or Evite) to send out charming invites.
2. Have guests RSVP with the type of cookie they're bringing. Encourage them to bring cookies on a decorative tray or in a pretty box.
3. Create a charming holiday playlist to shuffle during your cookie exchange.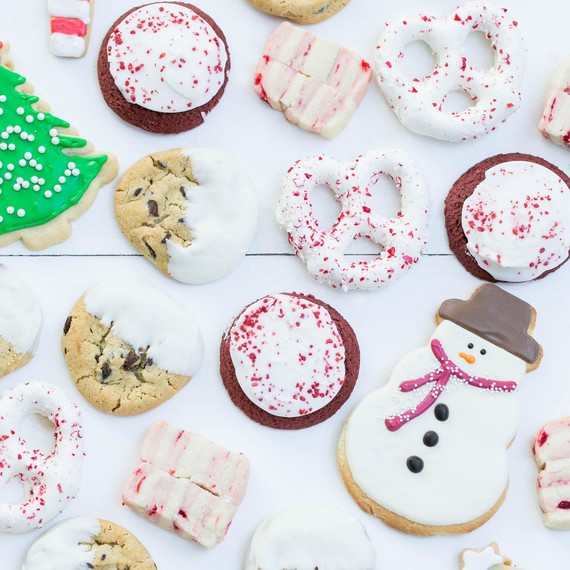 4. Set your table with empty platters and cake stands that will be filled as cookies arrive!
5. Have labels and pens available to write down each cookie name.
6. Have a wrapping station with boxes, twine, labels, recipe cards, holiday tags, etc.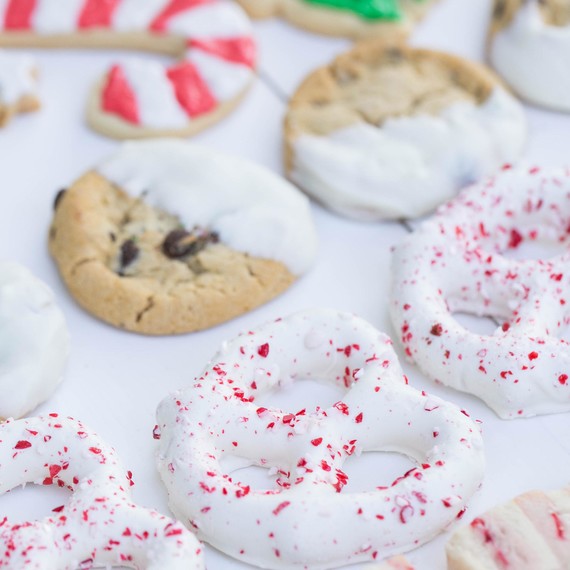 7. Serve savory hors d'oeuvres like a cheese platter and other bite-size foods.
8. Serve delicious hot toddies or any warming, seasonal beverage of your choice.
9. Add a little spice by hosting a cookie contest! Have different categories, so everyone's a winner.
10. Send guests home with some holiday cheer -- maybe a jar of cookie butter or copper cookie cutters!