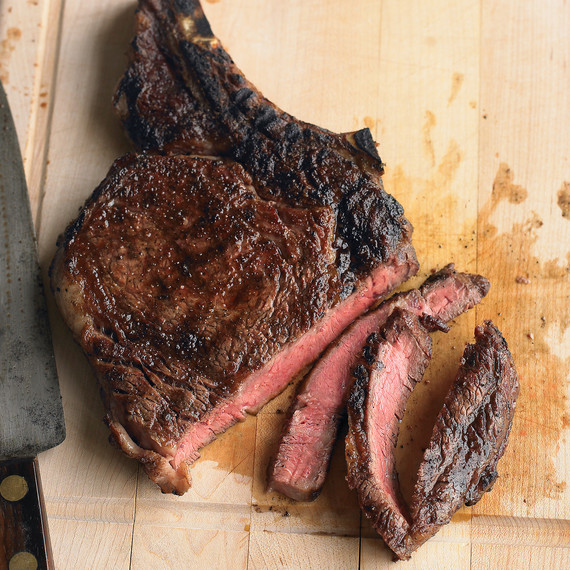 Both porterhouse and T-bone cuts are beloved for their two-for-one offer -- a T-shaped bone separates the flavorful strip steak from the buttery tenderloin. A porterhouse steak typically has a wider fillet from being cut from further on the back, whereas the T-bone is cut from toward the front.
On the Grill
Cooking a decadent bone-in steak can be tricky, as cooked meat shrinks away from the bone, reducing the steak's direct contact with the pan. The risk of uneven cooking becomes a reality once this happens -- overcooking an expensive cut of meat ranks high on the list of cooks' fears -- as does inhibiting the creation of flavorful browned bits. Grilling helps with those logistics, so try a T-bone steak in these classic steak recipes:
Sear: The Skillet Method
For those times when you don't have access to a grill or it's just too cold to go out there, a cast-iron skillet and preheated oven will do right by any steak lover. The initial contact between the surface of the meat and the hot pan's surface will sear the outside of the steak, while finishing the steak in the oven helps regulate the cooking so you can cook a thick steak such as a T-bone to the desired level of doneness.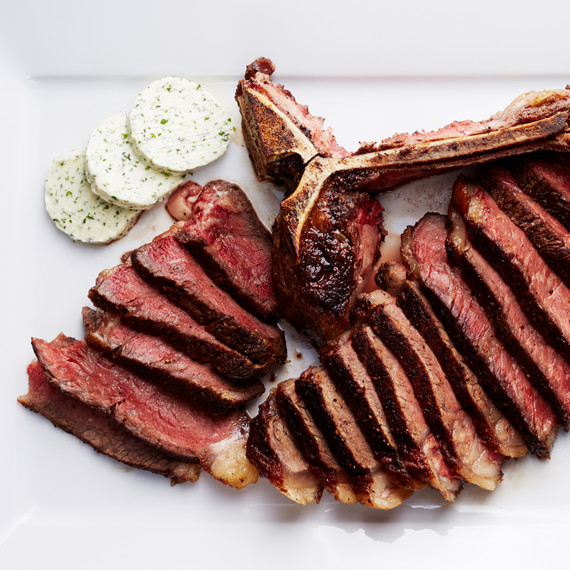 And on the Side...
Pair the full-on flavor of T-bone steak with a sauce or topping that enhances its clean, beefy flavor.
• Roasted Garlic is slightly sweet and almost creamy; it makes a great partner for steak.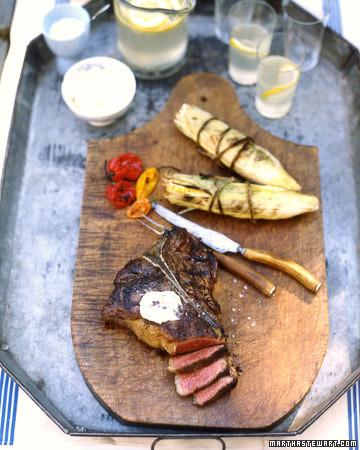 • A compound butter, such as this jalapeno one, is a workhorse in the kitchen and conductor for flavors like chopped herbs.