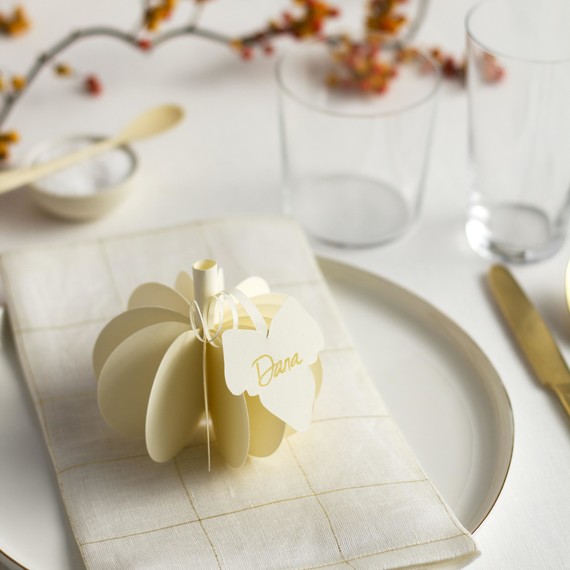 Thanksgiving is perhaps the biggest holiday of the year to gather your friends and family around your table and simply feast. But it's not just about the food. Thanksgiving traditionally celebrates the end of the year's harvest with thankfulness of the bounty you were blessed with. A cornucopia of seasonal produce—gourds, corn, apples, pumpkins, etc.—is a traditional part of Thanksgiving decor. But that doesn't mean you're stuck with garish, corny decor. We've translated this time-honored tradition into a gorgeous place card and keepsake that artfully garnishes each plate with seasonal splendor. Here's how to make your own.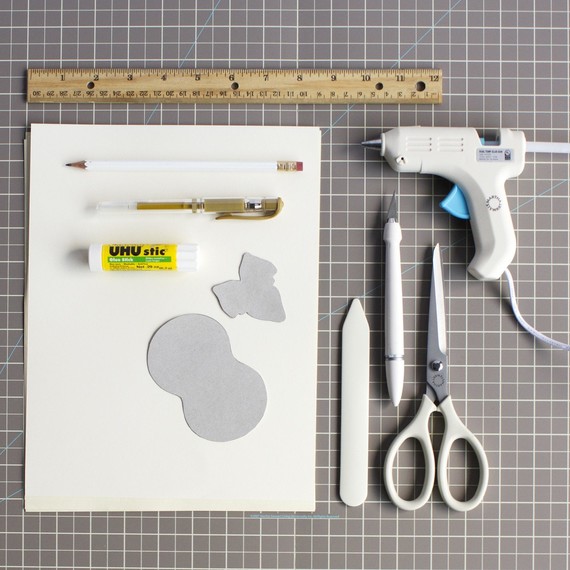 Materials
Paper
Hot glue gun
Glue sticks
Scissors and craft knife (Martha Stewart All Purpose Scissors, michaels.com.)
Bone folder (Martha Stewart Bone Folder, michaels.com.)
Pencil and gold pen (or any color you'd like)
Ruler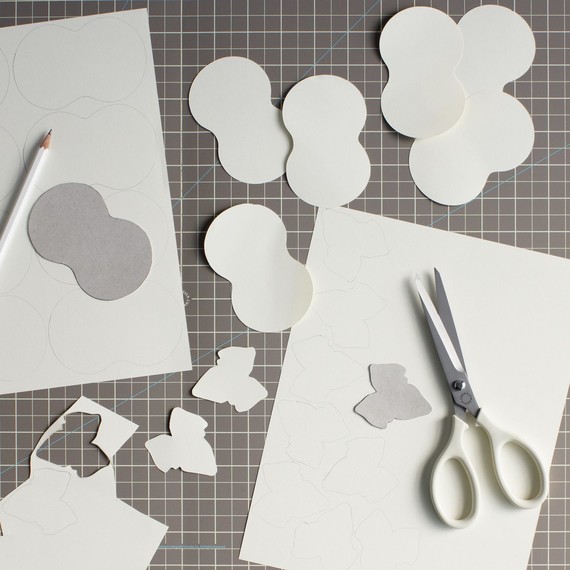 Step 1:
We love that pumpkins come in all shapes and sizes. So what you choose is up to you. Start by creating a silhouette of the pumpkin you want to use as your pattern. Cut out 14 shapes and one leaf per each pumpkin you'll be making.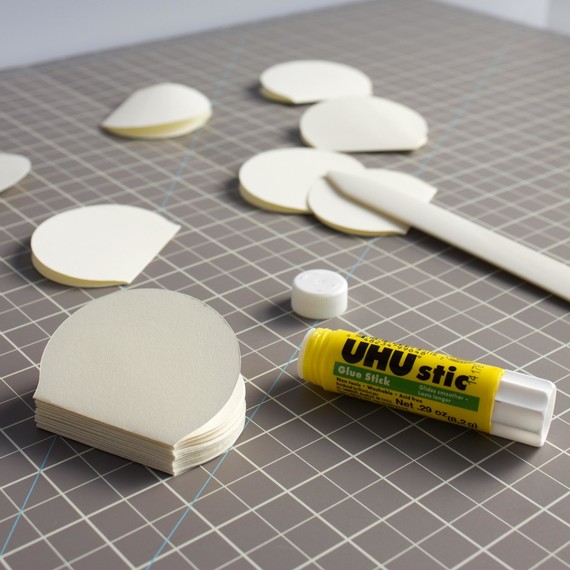 Step 2:
Using the bone folder, fold each of the segments of the pumpkin in half. Next, use your glue stick to glue them together back to back in a stack. Connect the first page to the last for the round shape and equally space out all of the segments.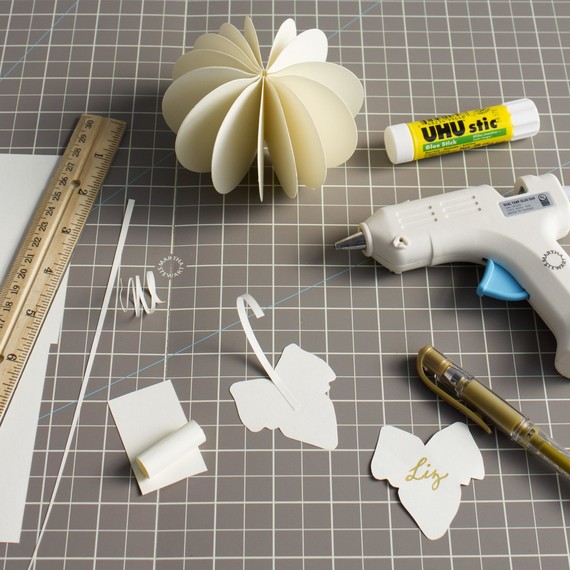 Step 3:
Next you'll craft the remaining components for your pumpkin. Cut a piece of paper approximately 1 inch by 2 inches and roll tightly to form the stem. Cut a thin strip of paper and wrap it around your pencil into a tight spiral to make the curling tendrils that spring off the pumpkin's stem. Then add your guest's name to the leaf with gold ink and attach a 3-by-1/8-inch stem to the back.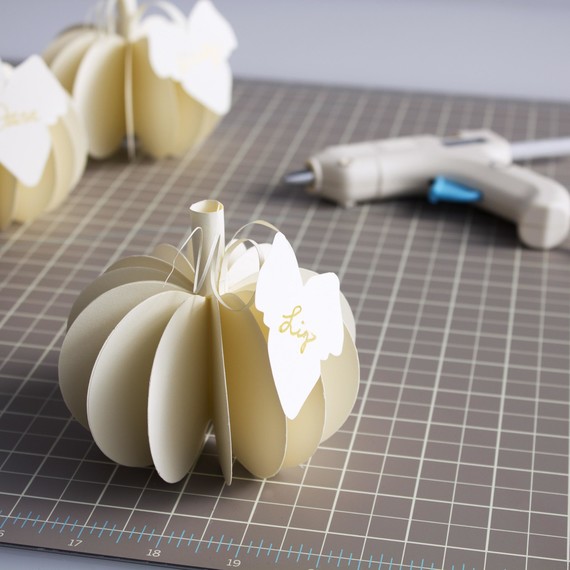 Step 4:
Finally, use your glue gun to assemble all the pieces together. Glue the tendril and leaf to the stem and attach the stem to your pumpkin.
And that's it! Decorate your table with these gourd-geous place cards!