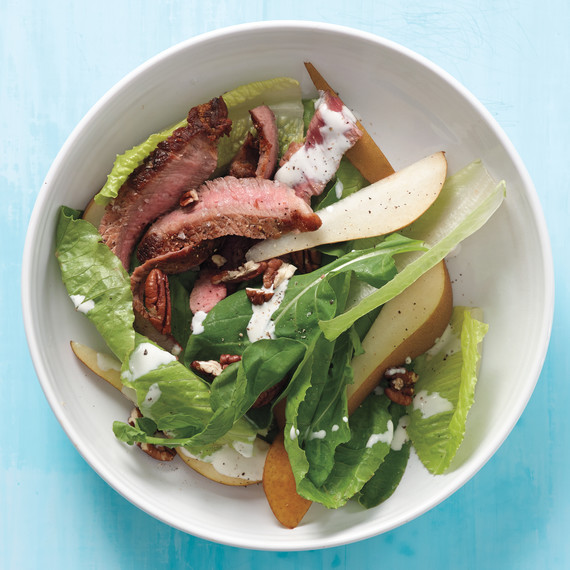 Plump bits chock-full of savory juices go a long way when added to standard weeknight fare (and, yes, they also make excellent sandwiches for a better-than-average desk lunch). Use your leftovers in quick steak dinner recipes, and you'll save a good amount of time (we're talking 15 minutes here!). There's a wee bit of coaxing involved for best-flavor scenarios, but once you know how, it's so easy it feels foolish to not.
1. Slice Away
Thinly slice the steak against the grain. This cuts it to bite-size pieces, suitable for Asian-style beef noodle soups, steak sandwiches, and salads. It also brings the steak to room temperature faster, thus helping the flavors of the dish to meld together.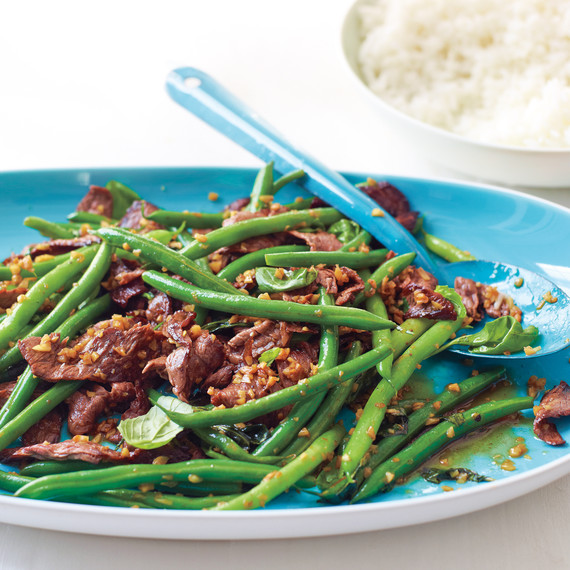 2. Warm It Up
Depending on the goal for dinner, the leftover steak should be brought to room temperature or gently warmed in order for the natural fullness of steak's flavors to bloom. Stir-fries are a quick and easy fit, as the sliced leftover steak may be added at the very end when all components of the stir-fry are combined. For assembly-style meals, like salads or tacos, room-temperature leftovers should do the trick. For soups and other dishes where the steak will be reheated, on a pizza or in a quesadilla for example, add the sliced steak leftovers toward the end or adjust the cooking time as needed to prevent overcooking, which can lead to tough, chewy meat.
To warm up a steak gently without overcooking, heat an oiled skillet (choose cast-iron for best results) over medium and, using tongs, reheat the sliced steak just until warm or the fat begins to render, a good sign of steak slices being heated throughout -- this should take two to three minutes, tops. Anything more than that and you're venturing into overcooked territory.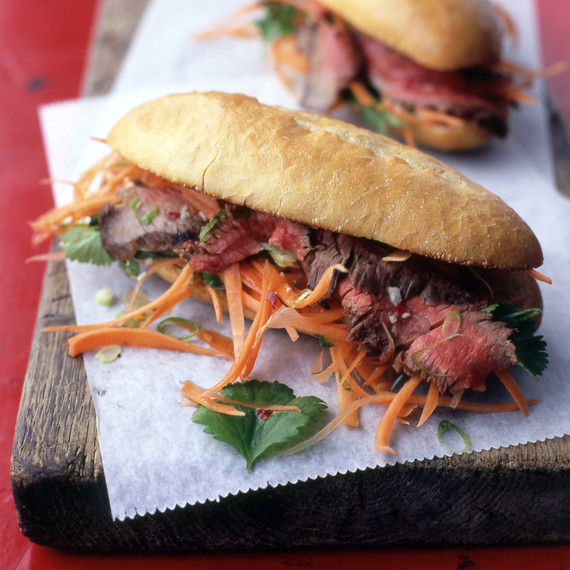 3. Pair with Bold Flavors
Bright, acidic flavors (think citrus fruit and vinegars) can breathe new life into leftovers, and with steak, it is no different. Pull out pickled condiments for a quick sandwich or throw together a simple salsa for a taco bar. The same goes for a salad -- the pairing of sliced steak and a strong, flavorful dressing makes for a satisfying dinner loaded with greens. Try these other simple salsas on your next steak taco:
Watch Sarah Carey assemble a quick steak salad inspired by the big, spicy flavors of the Southwest.