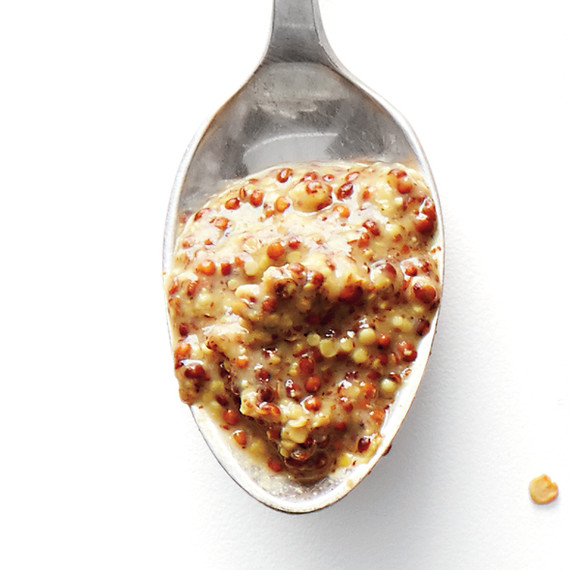 1. Mustard
It's more than a condiment. Just a spoonful will add its signature spiciness to dressings and marinades. We like mustards made with whole seeds, white wine, and vinegar.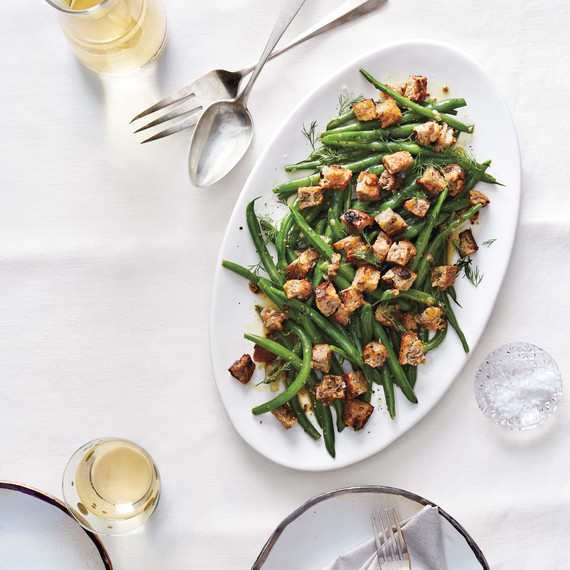 Green beans are tossed with a mustard vinaigrette and raisinnut croutons. Sweet and sour never tasted so garden-fresh!
Get the Herbed Green Beans with Warm Mustard Vinaigrette Recipe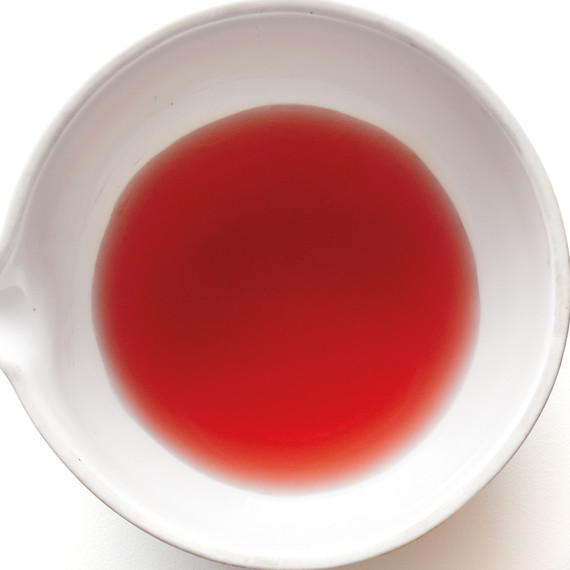 2. Vinegar
Use the champagne and rice-wine varieties when you'd like a subtle acidity; opt for red- and white-wine vinegars for a stronger punch. Balsamic adds a hint of tart sweetness.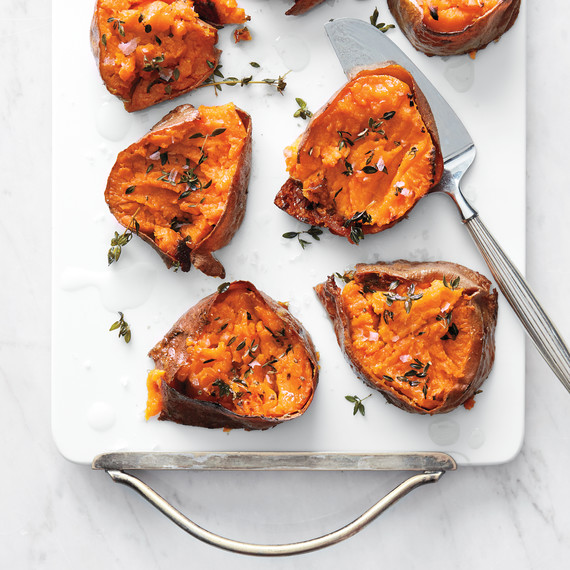 Not your ordinary sweet potatoes, these are twice-cooked, punched up with vinegar and thyme, and meant to be enjoyed in their fiber-rich skins.
Get the Smashed Salt-and-Vinegar Sweet Potatoes Recipe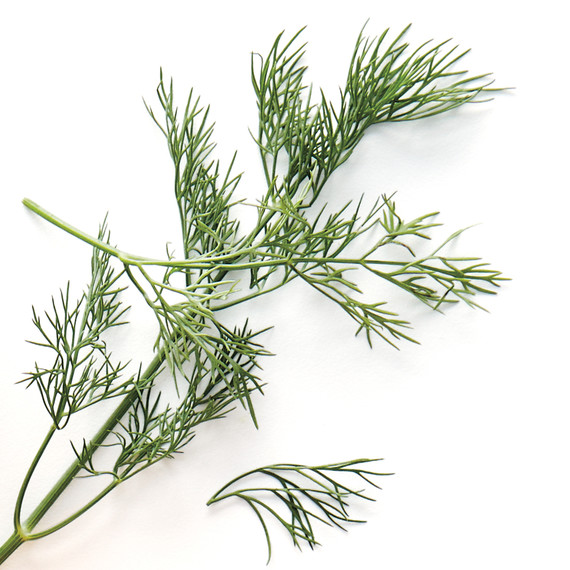 3. Herbs
Toss hearty herbs like rosemary and thyme into your dish at the beginning of cooking. Hold off on adding the delicate leafy sort (dill, mint, basil) until the end of cooking, to keep essential oils intact.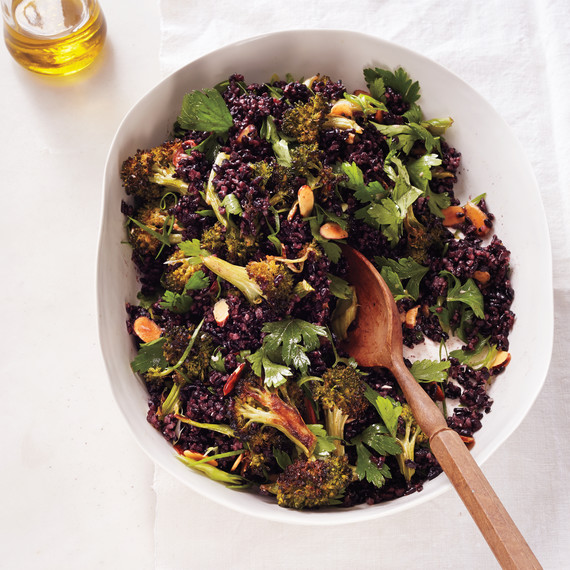 Go haute and whole grain with this delicious salad of roasted broccoli, black rice, almonds, and plenty of parsley.
Get the Black Rice and Broccoli with Almonds Recipe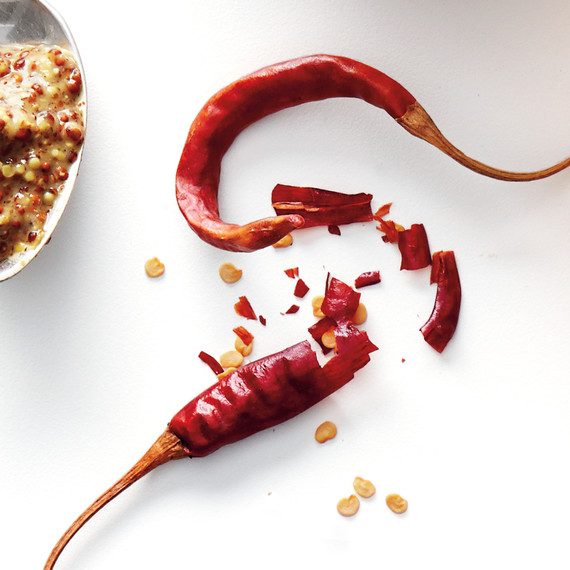 4. Hot Pepper
Crumbled chile de arbol, ground cayenne pepper, and red-pepper flakes produce a fiery effect.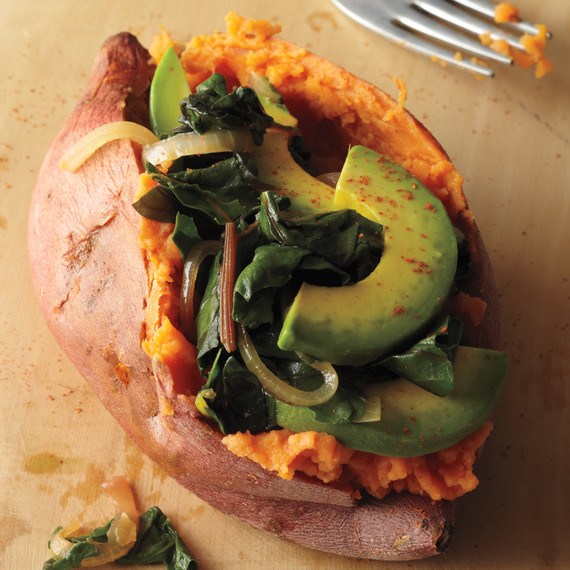 Sauteed greens and avocado top a baked sweet potato in this colorful recipe, a touch of cayenne brings it all together.
Get the Baked Sweet Potato with Greens Recipe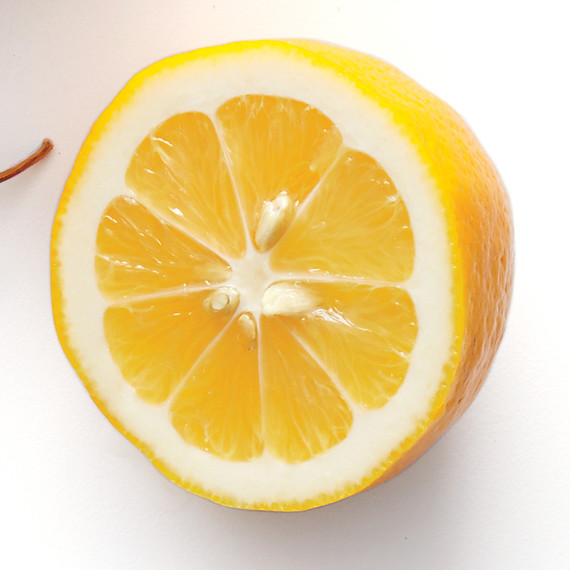 5. Citrus
Use the whole fruit: Grated or thinly sliced zest lends a mellow citrus note; fresh juice adds brightness.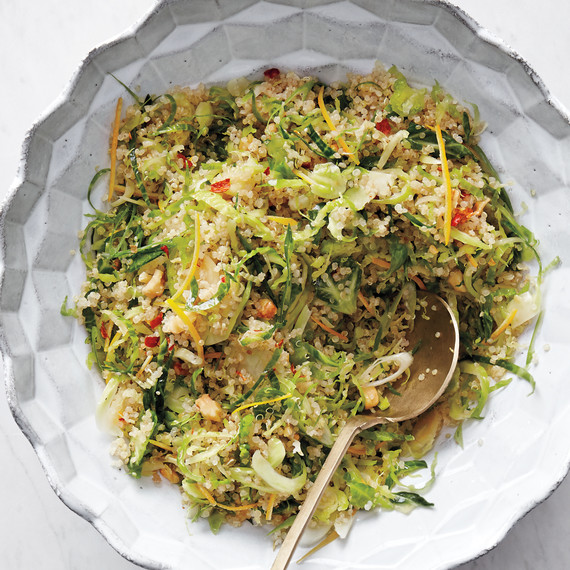 Shaved brussels sprouts heat up and sparkle with dried chile and Meyer-lemon juice. Quinoa and walnuts make the salad hearty.
Get the Shaved Brussels Sprout, Meyer Lemon, and Quinoa Salad Recipe