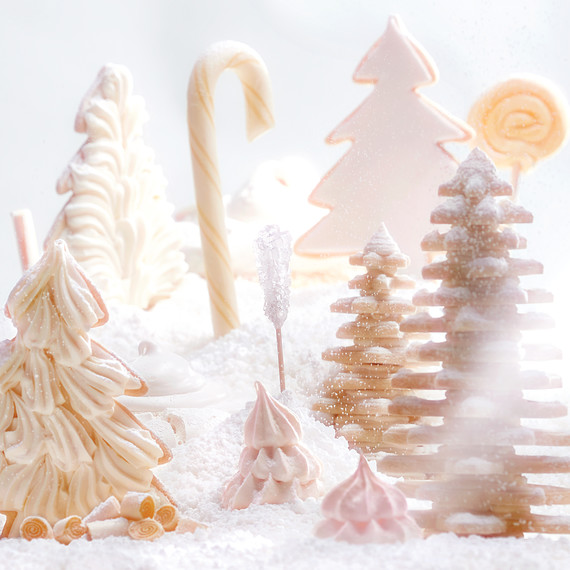 Instructions
1. Use graduated star cutters (ranging in size from 1 to 5 inches) to make cookies for three-dimensional trees. Use graduated round cutters (ranging in size from ½ to 2 inches) to create spacer cookies.
2. Once cookies are baked, assemble trees, using royal icing as glue: Begin by piping a small amount in center of largest cookie, and top with largest spacer round. Repeat process, working from largest cookies to smallest, until you reach top of tree.
3. For a snowy appearance, use a small sieve to dust entire tree with confectioners' sugar.