There are two types of people in this world: those who love pumpkin spice and everyone who is #overit.
If you're in the latter group, we get it. Our national obsession with pumpkin spice has gone a little overboard, and certainly way beyond seasonal lattes from that not-to-be-named coffee chain (ahem, you know the one). There's pumpkin spice pizza, pumpkin spice lip balm, pumpkin spice tortillas, and pumpkin spice shampoo (yes, it really exists!).
But eye rolls aside, pumpkin spice is here to stay. We fall for it every year when the weather has us bundling up in our sweaters and the leaves start to fall -- that warm, sweet-smelling blend of cinnamon, nutmeg, ginger, clove, and allspice. So we say, if you can't beat 'em, bottoms up!
(Pumpkin) Spice and Everything Nice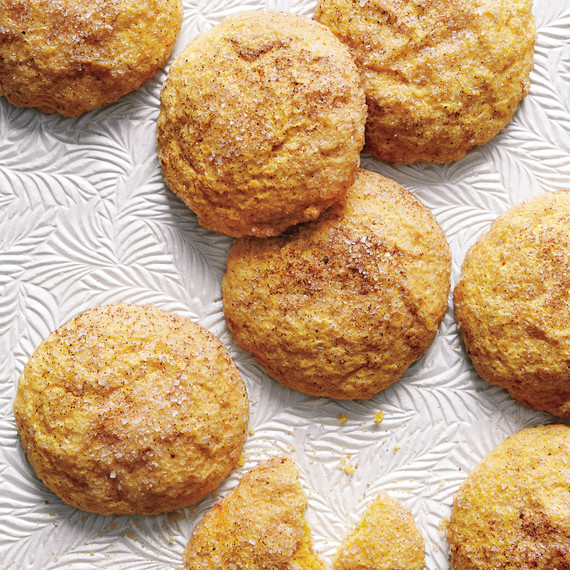 Get the Pumpkin Snickerdoodles Recipe
This party is all about indulging in your sweet tooth. Set up a dessert buffet of seasonal treats, starting with these snickerdoodles. They're all sugar and spice and everything nice ("everything" being pumpkin puree). And rolling the dough in spiced sanding sugar gives the cookies a pretty sparkle and shine.
Get the Pumpkin-Shaped Molasses Spice Cookies Recipe
Also on the list: a platter of pumpkin-shaped molasses cookies. Each bite comes with that same warm, comforting flavor with a hint of dark rum. (We repeat: alcohol-infused cookies.)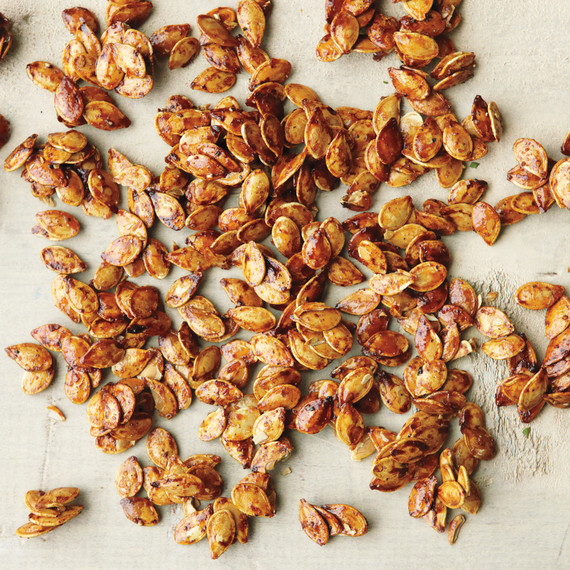 Get the Spiced Pumpkin Seeds Recipe
And these seeds seriously put the "spice" in pumpkin spice.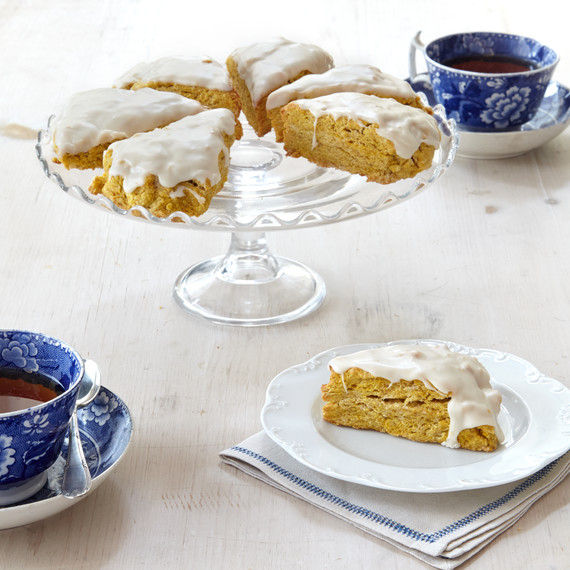 Get the Pumpkin Scones Recipe
While you're at it, why not add a batch of buttery, golden-brown pumpkin scones?  Especially when drizzled in a maple syrup and arranged on a cake stand, they're better than anything bought in a cafe. Your baked goods can be served alongside a sweet spectacle of bright colorful candy, arranged in a set of glass apothecary jars for extra wow factor (and extra sweetness).
A Gourd-geous Display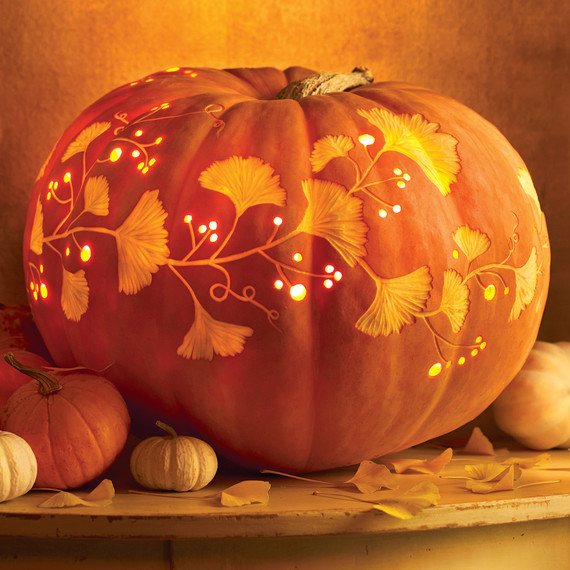 Get the Vine-and-Leaf-Carved Pumpkin Centerpiece How-To
Pumpkins take center stage (or should we say, centerpiece) at this autumnal affair. Having a natural matte texture, they make the perfect pots for bright blossoms and golden, glitzy touches. Etch them for a fast, no-fuss colorful take on pumpkin carving. Or give them a quick coat of paint in a range of bright, modern colors; think reds, golds, and purples.
Even small ones make a big impact when grouped together. Itty-bitty "Baby Boo" and "Jack-Be-Little" pumpkins can be piled high on serving stands, at the center of the table, suspended in midair, or turned into candied treats themselves.
Think beyond eye candy: Greet your guests with a "welcome" sign made of fragrant fruit on a mantel, and the first thing they'll notice is that sweet-meets-spicy aroma.
A Seasonally Sweet Ending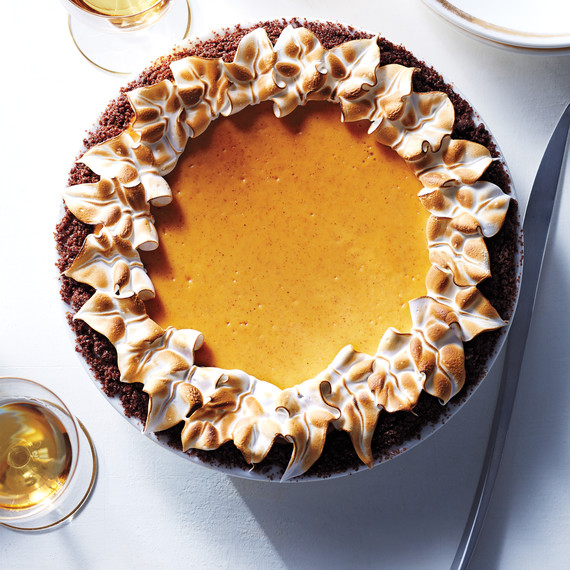 Get the Pumpkin-Cheesecake Pie with Gingersnap Crust Recipe
But save this sweetie for last: It's a showstopper. Our cheesecake pie comes with a crumbly gingersnap crust and a spiced filling that leaves everyone feeling fulfilled.
If you really want to go out with a bang, serve up this delicious treat. Really, who doesn't love a milkshake?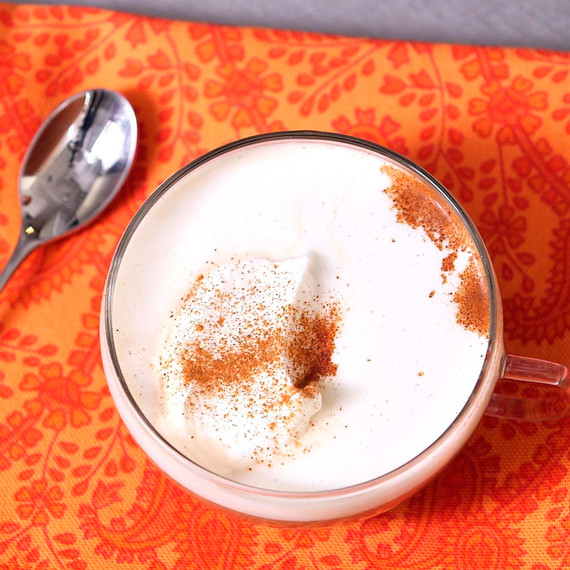 Get the Pumpkin Spice Latte Recipe
But as the party winds down, and if all else fails to satisfy that pumpkin spice fix, there's always the standby: the latte. Haters to the left.