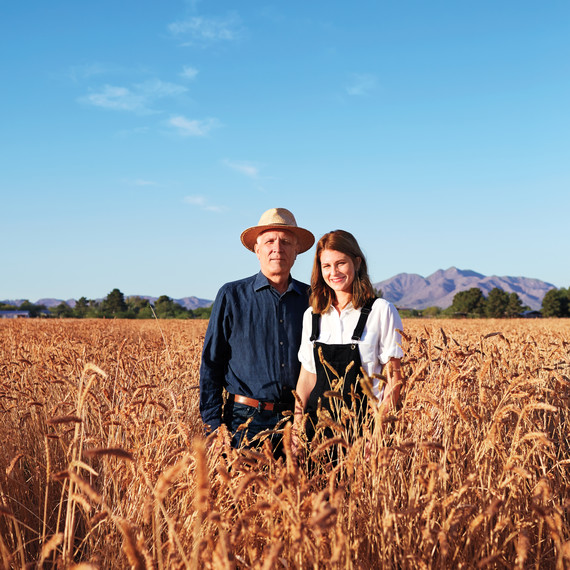 To say that Jeff Zimmerman's life changed when he bit into a good slice of bread would not be an exaggeration. The Phoenix tech consultant always baked his own from flour bought from his local supermarket, but about six years ago -- around the time he fell in love with the fresh flavors of heirloom tomatoes -- he also began to wonder about the taste of heirloom grains. After some research, he ordered a batch of heritage wheat, milled it with a mixer attachment, baked it into a loaf, and ate it with turkey. His reaction: "Wow!"
Almost immediately, he started to school himself in American grain's grand past and how modern-day hybrids, bred for high volume and far-flung transport, overtook it. When the original varieties were abandoned, so were the farms and the mills that ground them.
While Jeff kept his day job, he acquired seeds from seed-saving organizations, purchased a stone mill, and acquired the name "Hayden Flour Mills," a forsaken trademark belonging to a local mill that had closed in the 1960s. Encouraged by his friend Chris Bianco, a James Beard Award–winning local chef who also loved the flavor of the older grains, he set his sights on launching an ancient-grains business; little did he know that he was sparking a movement that would resurrect a forgotten local industry and the rituals surrounding it.
The next two years were spent searching the country, particularly the Midwest, for farmers to grow his grains. When he attended a conference in Seattle, an expert, to his surprise, told him to go home. "He said the dry Southwestern heat is ideal for grain," says Jeff.
But even in Arizona, despite his efforts to convince farmers of the virtues of the ancient variety, it was hard finding takers. Ancient grains defy modern protocols for efficient farming. The methods that step up the yield (and profits) of today's hybrid crop cause the heritage stalks to sprout taller and topple over, with no gains to show for it.
"You have to babysit it," says Steve Sossaman, a farmer in the area whom Jeff met two careers ago, in a church Jeff built as a pastor. The men hadn't been in touch for 30 years, but, anxious to find a farmer, Jeff was suddenly reminded of Sossaman, and he called him up out of the blue. Amazingly, Sossaman felt the slim margins were worth it. "I liked the idea of being a part of something bigger than me," he says.
They partnered up, planting 30 acres of grain in December 2011, and harvested in June of the following year. The yields were small, but the goods baked from the resulting flour were fantastic. More local farmers signed on, as did chefs, retailers, and beer brewers. Four years later, they've expanded to 120 acres, filled with 12 kinds of grains, including white Sonora wheat, the earliest kind grown in Arizona; three types of barley; and farro dating as far back as 10,000 years.
The timing has been impeccable, as the public has developed a voracious appetite for the flavor of ancient grains, fueled by an interest in high-fiber eating and a desire to support local farming. With orders on the rise, the mill has moved from the back of Bianco's restaurant to a new site, right on the premises of Sossaman's farm. After years of all-nighters spent filling grain orders, Jeff finally quit his day job in August and runs the mill full-time with his daughter Emma, who holds educational events about grains. "When we started, it was an odd thing to be doing," she says. "People thought of flour as neutral and flavorless, but when they discover where it comes from and how it's made, they realize it has something deeper going for it than that."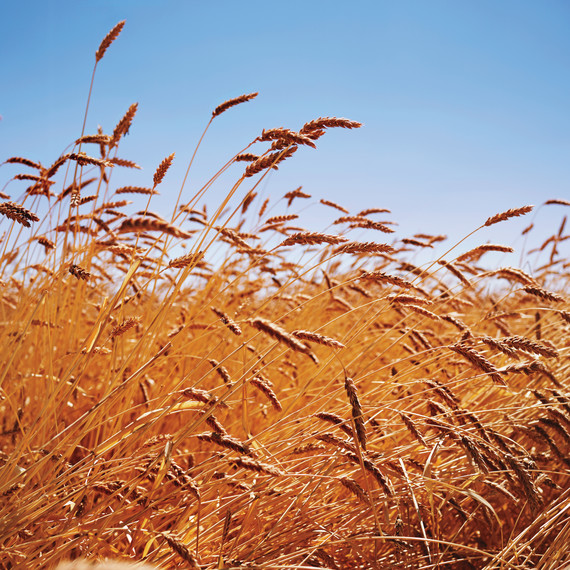 Hayden Flour Mills
2014 American Made Food Winner
Jeff Zimmerman and Emma Zimmerman
Queen Creek, Arizona
haydenflourmills.com