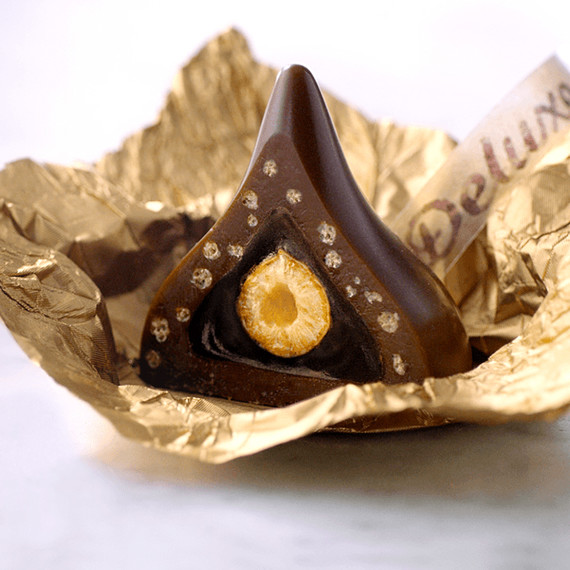 Hersey has announced it will be releasing a new product to the U.S. market: the Hershey's Kisses Deluxe. This sweet treat will be double the size of the well-known Kiss and will be sporting an additional hazelnut and bits of crispy rice. According to USA TODAY, this product will hit U.S. stores on November 5 -- just missing the Halloween mark but right on time for the subsequent holidays. It will be sold through Valentine's Day -- of course! Because what says "love" more than chocolate? 
This comes as a bit of a surprise, as this is the first addition to the iconic goody seen in 25 years. Adam Borden, senior associate manager for Hershey's Kisses told USA TODAY: "It took 55 years just to change the color of the foil . . . Then it took another 38 years to put something inside the milk chocolate. We're getting better, but it does take us a little while to tinker with something that is iconic as a brand Milton Hershey founded himself."

We've tasted them -- and they are delicious! But we have to admit, they taste suspiciously like other candies we've had! Regardless, before you can get your hands on them, you can satisfy your sweet tooth with these recipes!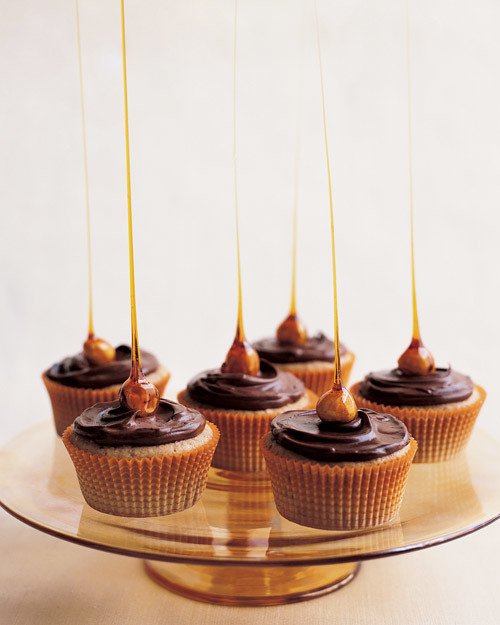 Want to learn more about how Hershey's got its name? Follow along with Martha as she discovers the history behind this chocolate kiss: