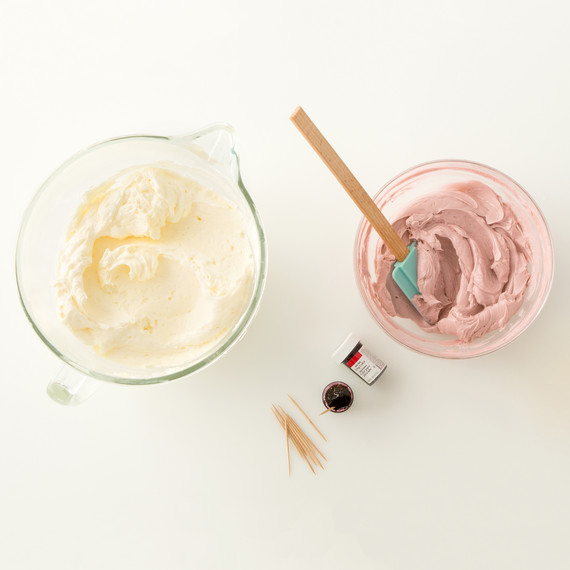 Use a tall glass to hold a pastry bag and fill with buttercream.

Remove the pastry bag from the glass and lay it on a work surface.

Use a bowl scraper to push the buttercream toward the tip to remove any air bubbles.

Twist the top of the pastry bag to close. Using an open star tip, begin in the center of the cupcake, and pipe outward in a circular motion to form a rose.

Place cupcake on a cake stand. Add candles and you're ready for any celebration!
Now, watch just how to do it: