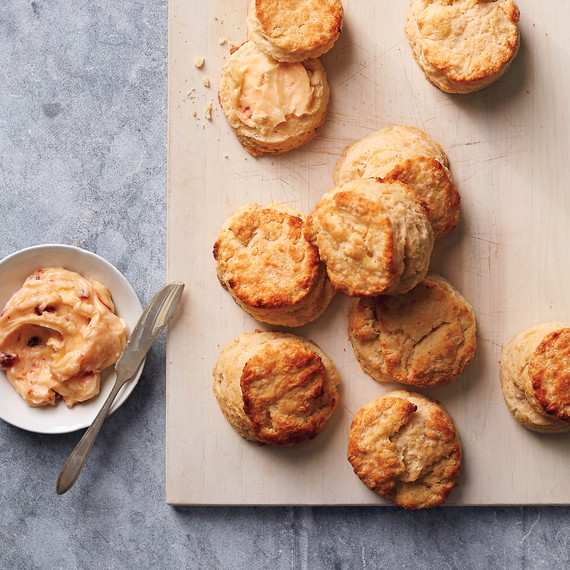 Biscuits have only a few ingredients and are so simple to make. The way you handle the dough makes all the difference. Follow these tips for a foolproof batch of light and flaky biscuits.
• Always start with well-chilled butter when mixing, and work quickly to keep it from melting. If the butter starts to soften while you are cutting it into the dry ingredients, chill the mixture in the freezer for about 10 minutes before proceeding.
• Don't overmix the ingredients -- or overwork the dough. Both mistakes can result in tough biscuits. In fact, the butter should remain in small pieces (rather than be mixed to the point of creaminess).
• Bake the biscuits in a hot oven -- 400 degrees or higher. This ensures that the bits of butter melt quickly, creating the steam that lifts the dough and adds height to the flaky layers.
• If you plan to serve biscuits to guests in the morning, you can mix the dry ingredients with the butter and chill overnight, and then add the buttermilk and mix the dough the next morning.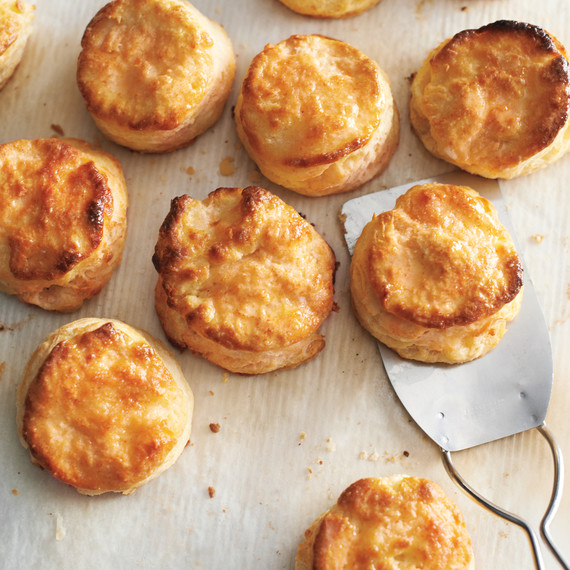 Southern chef and cookbook author Scott Peacock is famous for his airy, flaky, tender buttermilk biscuits. Here are his tips for transcendent biscuits:
Tip 1:  Always measure the flour after sifting it, not before.
Tip 2:  To help the biscuits rise to their fullest potential, take care not to twist the cutter (thus pinching the edges together) when cutting out the rounds of dough. When you look at them, you can see the layers that will result in flakiness.
Tip 3:  Place the rounds close together on the baking sheet so the sides of the biscuits don't set early and inhibit rising.
Tip 4:  Don't be afraid of brown biscuits. That crusty exterior provides contrast to the tender, light interior.
Tip 5:  To reheat biscuits, place them on a cooling rack set in a baking sheet, and then warm them in a 350 degree oven about 5 minutes. Ready to get rolling? Bake a basketful of our best biscuits.
Ready to get rolling? Bake a basketful of our best biscuits.
Scott Peacock's Buttermilk Biscuits
Martha's Favorite Buttermilk Biscuits
Southern Fried Eggs Over Buttermilk Biscuits with Sausage Gravy