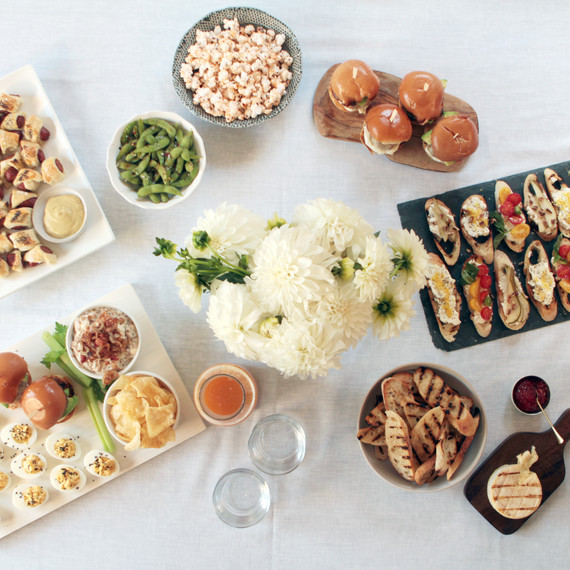 From the moment we got our hands on the "Martha Stewart Appetizers" book and pored over its pages, Natalie and I both knew we wanted to throw a "game-day" party. We love appetizers in general, but a party planned around Martha Stewart-approved apps? Sign us up. There are so many wonderful recipes to choose from, but the ones that spoke to our hearts the loudest were the ones that screamed football food. We love a good Sunday football viewing party with our families, but our favorite part of those get-togethers is, of course, great food to eat. With our new cookbook as our guide and our beautiful Martha Stewart Collection appetizer board as our inspiration, we got to work.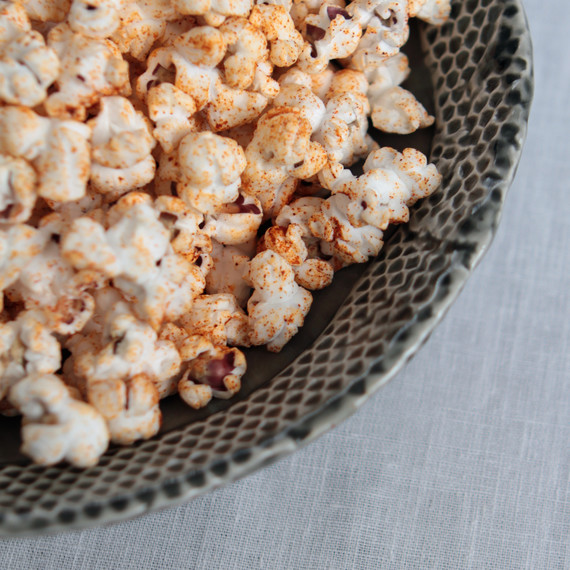 Twists on Family Favorites
We love that this book is full of variations on classic recipes. Simple additions and tweaks in seasoning and flavor make all the difference when preparing something you're used to making the same way over and over. We wanted to try new versions of a few of our family's finger-food favorites. First up: edamame with chile salt and popcorn seasoned with smoked paprika. It's safe to say this is the way we will be making these dishes from now on.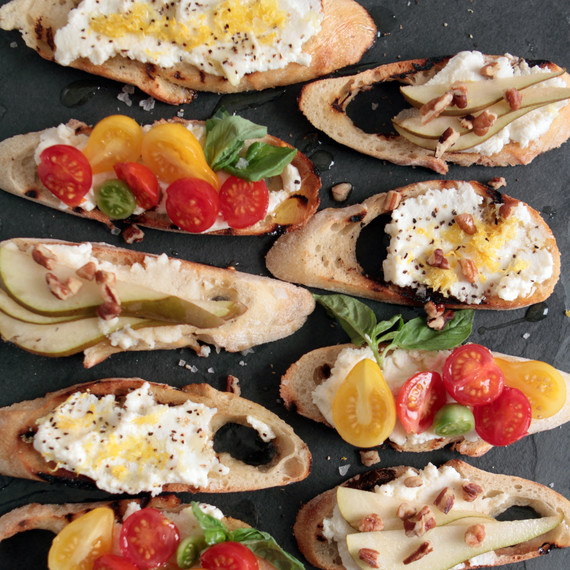 Pregame Prep Talk
While flipping through the gorgeous pages, we spotted some ricotta crostini options and had to try a few. Using just one baguette, we made three different versions of these savory little toasts: tomato and basil, lemon and pepper, and pear with pecan. We definitely adored the unexpectedness of the lemon and pepper combo -- both bright and simply stunning. We will be making these again and again, for sure.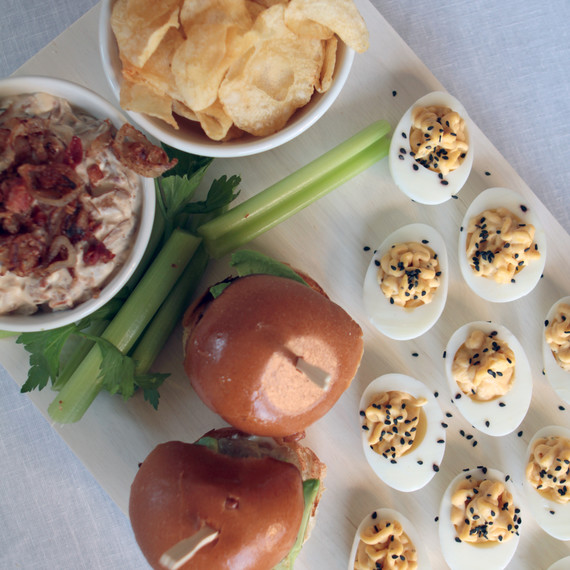 Sophisticated Snacking
As it was a "game-day" appetizer party, we were thrilled to find a dip that contained both caramelized onions and bacon. If that doesn't shout elevated football food, I'm not sure what does. Then we placed the fried shallots on top, and the rest was history! It was polished off before halftime. Big success!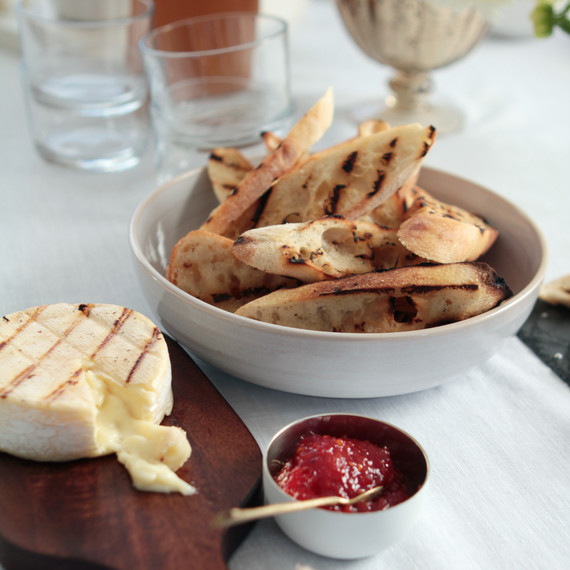 Going for the Field Goal
We love anything cheese (can I get an amen?) and wanted an excuse to use up some of the tomato crop that our gardens are still being blessed with, so we prepared some tomato jam using Martha's recipe and grilled a small wheel of Brie. While this dish might not be traditionally considered football food, believe us, no one complained. Instead, they just indulged in the richness of the tomato jam paired with that luscious gooey grilled cheese. Give us this app at any party and we'll be happy campers. Oh, this and the incredible miso-Sriracha deviled eggs we also whipped up.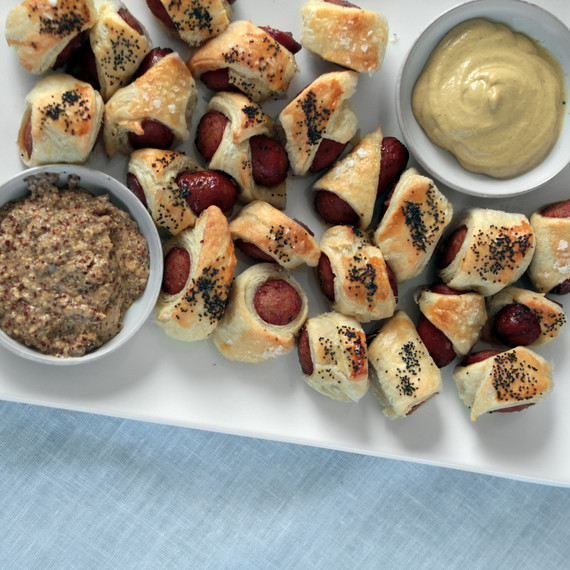 Kid-Friendly Fixin's
Having a few kids each, we knew our "Appetizer" party wouldn't be complete without some more substantial kid-friendly foodie fare. We loved how tender and hearty the ground-turkey-and-avocado sliders were, and the pigs in blankets were a big hit (and were secretly our favorites, too). Who doesn't love a high-quality sausage wrapped in puff pastry and sprinkled with Maldon salt and poppy seeds? Holy yum.
Martha's new book really helped take our Sunday afternoon game-watching to the next level as we prepared football food at its finest. We washed it all down with the orange wheat shandies and gives a big cheers to the next time we have an excuse to throw another "Appetizers" party. Come to think of it, tomorrow works for us.
Party Appetizers prepared and styled by Holly Erickson & Natalie Mortimer
Written by Holly Erickson
Photographed by Natalie Mortimer