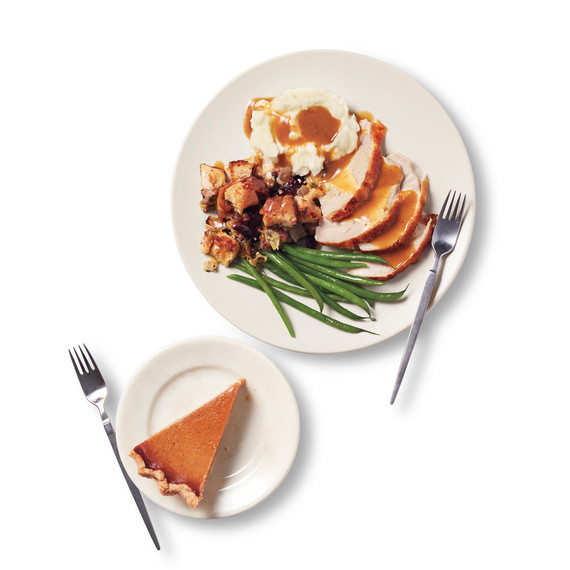 Any ideas for quickly drying bread for stuffing?
Cut a loaf of day-old rustic bread with the hard crusts removed into half-inch cubes. Preheat oven to 350 degrees F. Arrange the cubes in a single layer on an unlined rimmed baking sheet. Bake, tossing once, until the bread is dry but not browned, about 10 minutes.
What's a safe, fast way to defrost a turkey?
Submerge the frozen bird breast-side down in a big bowl or pot of cold water.
Change the water every 30 minutes so it stays cold. It will take about 30 minutes of defrosting per pound of turkey.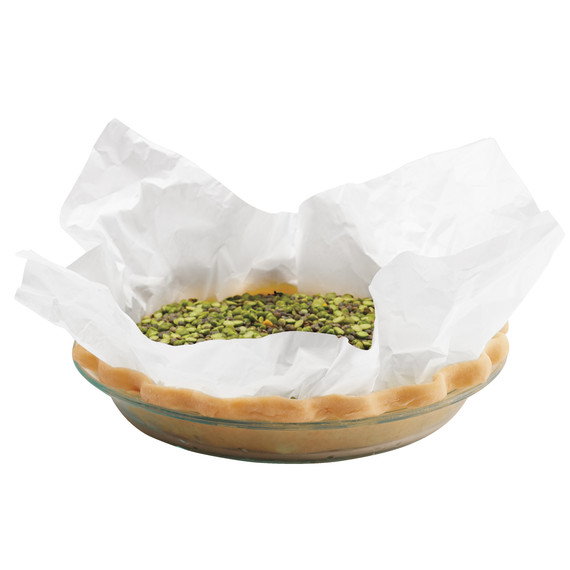 My pumpkin-pie crust shrinks and cracks when baking; how can I prevent this?
Blind-baking -- prebaking a crust before filling it -- helps prevent these problems. Line pie shell with crumpled parchment; fill with raw rice or dried beans. Bake 30 minutes at 375 degrees F. Remove parchment and weights; return crust to oven to brown, 10 minutes. Add filling; finish baking pie as usual.
Watch Thomas Show You How to Make a Perfect Pumpkin Pie
How can I make vegan mashed potatoes?
It's easy! For our dairy-free and delicious version of the classic side, olive oil stands in for the usual butter and milk or cream, while sauteed garlic and a sprig of rosemary add layers of flavor.
Get the Vegan Mashed Potatoes Recipe
What's the best fix for lumpy gravy?
Whisk the gravy to break up flour pockets, then strain it through a fine-mesh sieve. If the strained gravy seems too thin, transfer it to a pot over medium heat. In a glass jar with a tight lid, mix 2 cups turkey or chicken stock with 1 tablespoon instant flour, such as Wondra; shake until combined. Add mixture to your gravy slowly while stirring, and continue to cook until consistency is as thick as desired.