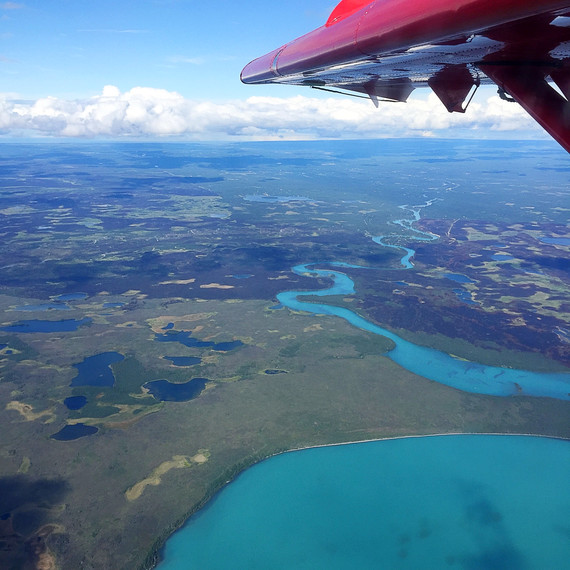 This summer I was invited to Alaska to learn about seafood. Did I say yes? Of course I did. I mean, Alaska! Need I say more? We spent five days living and breathing (and eating) Alaskan seafood, and in that time we learned a lot. Most important to me, Alaskan seafood is highly sustainable. My hosts, the Alaska Seafood Marketing Institute, have an unparalleled record of success in long-term fisheries management. As a result, the Alaska salmon harvests have been abundant for more than three decades. Alaskan salmon is the only "best choice" salmon recommended by Monterery Bay Aquarium Seafood Watch. (If you don't know about this guide you should, it will help immeasurably when you're at the seafood counter trying to make sound choices.)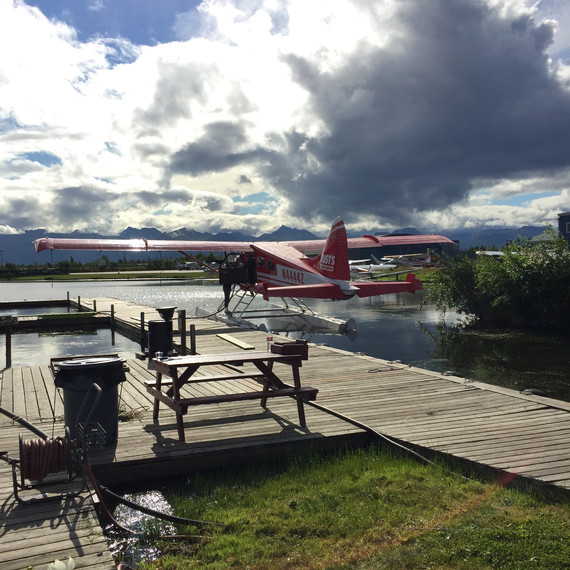 We flew on this plane over glaciers and rivers from Anchorage to the Tutka Bay Lodge. If you ever get the chance to stay here, jump on it. The setting is spectacular and the people who run it are truly special: Chefs and owners Kirsten and Mandy really know their stuff when it comes to local cuisine (and food in general) and also run a great cooking school out of an old boat.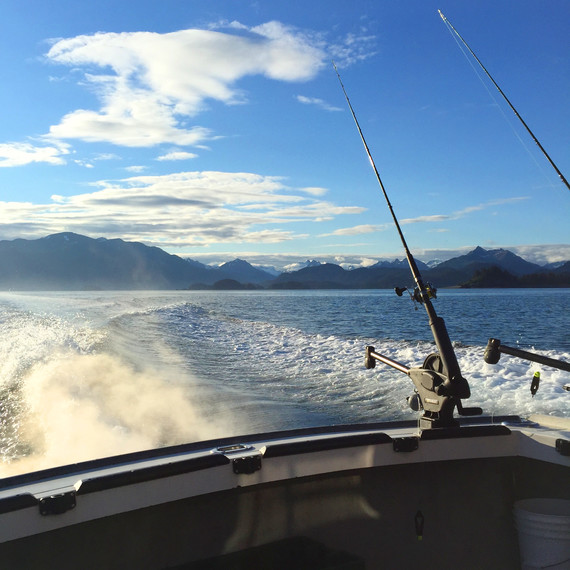 Each day was focused on one type of seafood. When we covered salmon, we went fishing. At the end of the day, we gathered at the cooking school to talk salmon. If you are interested in the types of salmon fished in Alaska, it's all covered right here. (Just know I caught my quota of kings).
Here's something really interesting that we learned: You can cook fish directly from frozen. That's right from frozen, not defrosted. Why is that such a big deal? Well, while the fresh wild salmon season is quite short, just the summer months, frozen salmon from Alaska (the best) is available all year long. If you cook it from frozen, that frozen fillet in your freezer can be dinner on the table in about 20 minutes. The fish is cooked perfectly, there is no messy defrosting (which can ruin the texture of the fish). Watch how:
And if you cook fish from frozen this month, be sure to take a pic and hashtag it #cookitfrozen and give me a shout-out at Sarahcarey1 on Instagram!