You've heard us say this many times before: Making the bed is an essential part of a well-balanced life. When a major focal point like your bed is in an orderly state, you are less likely to let other things -- clothes, accessories, general clutter -- pile up. Getting into a made bed will also help you sleep better. Basically, you should 100% just make your bed every day!
Says Martha: "No one ever said that making a bed was easy. And I am not talking about the daily straightening and rearranging of the sheets and fluffing of the pillows or the frequent task of changing the sheets and pillow slips. Really "making" a bed into a comfortable, gorgeous place to lie down actually takes quite a bit of designing, careful craftsmanship, some excellent fabrics, beautiful linens, and common sense."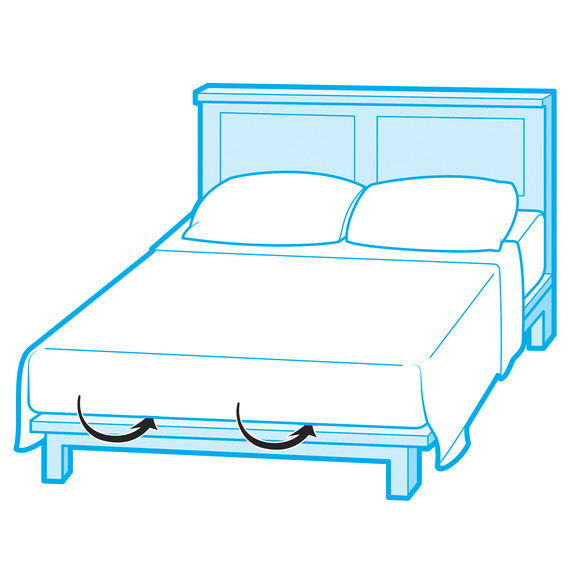 Tuck in bottom edge of sheet at foot of bed.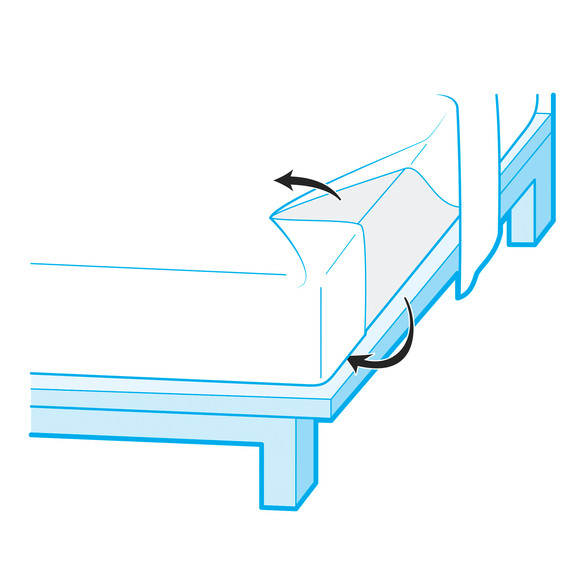 Lift hem of sheet at one corner to make a diagonal fold, then slip hanging sheet corner under mattress.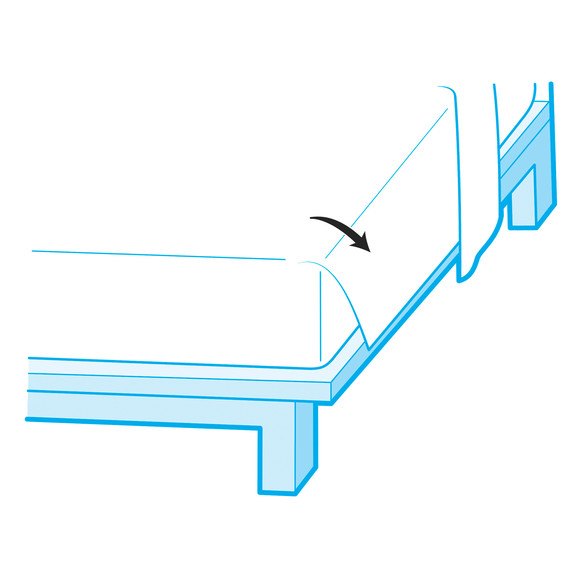 Drop folded portion down and pull smooth. If you like your sheets snug, tuck remaining edges under mattress as well. Repeat on other bottom corner.
While we are at it, let's figure out the other major obstacle in our bed-making lives.
How to Fold a Fitted Sheet -- Yes, There is a Proper Way!
Now that you have mastered the art of making your bed, you must also learn what to do with the sheet before it gets on the bed. You know what we're talking about. Life can be better than that rumpled up ball of a fitted-sheet sitting in your linen closet or drawer! Watch as Martha shows you how to expertly fold your sheet after it comes out of the laundry: