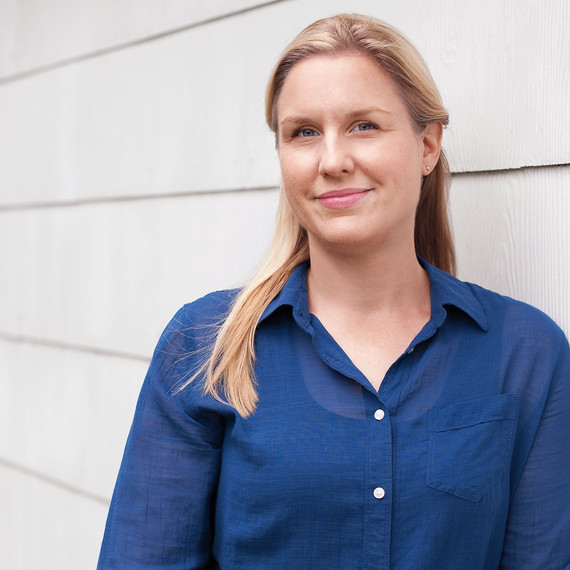 When Heather Lins begins brainstorming, she looks for visual inspiration—finding images and trying color palettes—but she also uses verbal cues, playing word games and engaging in word associations to trigger an idea. It is a technique she developed during her 15 years as a graphic designer, her primary career before 2008, when she launched Heather Lins Home, a line of eco-friendly home textiles (mostly pillows and table linens with themes inspired by the natural world). When she and her husband had twins almost six years ago, Lins needed to find a project that wasn't too difficult to source. She was already familiar with paper and printing companies from her time as a graphic designer, so a project involving paper seemed like a logical next step.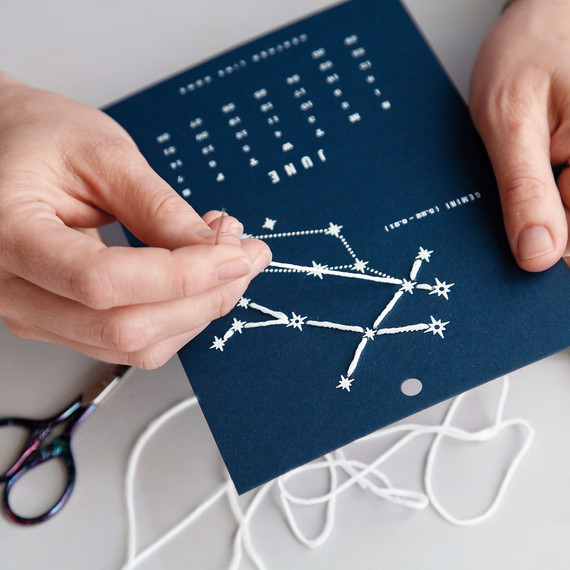 She knew she wanted to make the connection between home textiles and paper. "I've always been fascinated by interesting papers and printing techniques," she says. It was during a round of word association that Lins came up with "stitch the stars." The phrase resonated with her: "I thought to myself, What if I were able to allow people to stitch the stars in a calendar format?" So she started designing a calendar featuring a different zodiac sign for each month that could be stitched with glow-in-the-dark embroidery floss.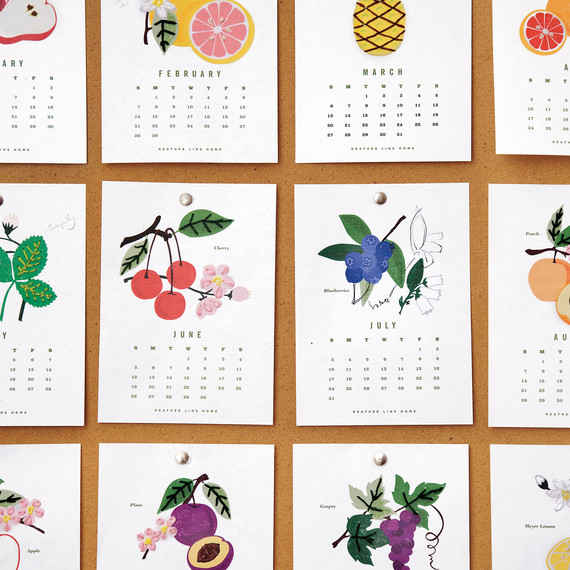 The success of this calendar led to a new venture: a series of DIY paper calendars that can be embellished with simple embroidery. For her most recent set, she designed fruits of the month, featuring a fruit, leaf, blossom, or combination of all three on each panel. She considers it a modern take on botanical prints, but one with the textures and dimensions of embroidery.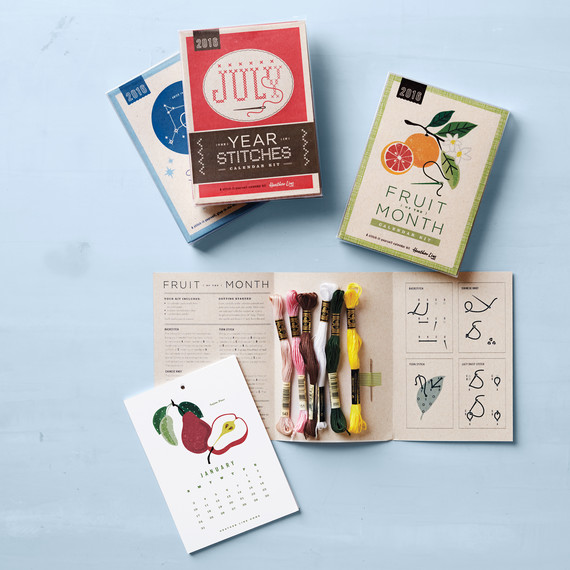 Lins is trying to be strategic about expanding her line (such as licensing out home-décor ideas for children) so that she can continue to focus on design. Even so, she hasn't stopped dreaming up new concepts. Responding to the interests of her customers, she is working on a kit that can be completed by crafters of varying levels—so a grandmother can work side by side with her grandchild, or an older sibling can stitch at the same time as his younger brother. It's this time spent together that appeals most to Lins. "I love the idea that I designed an object that can become a collective experience," she says.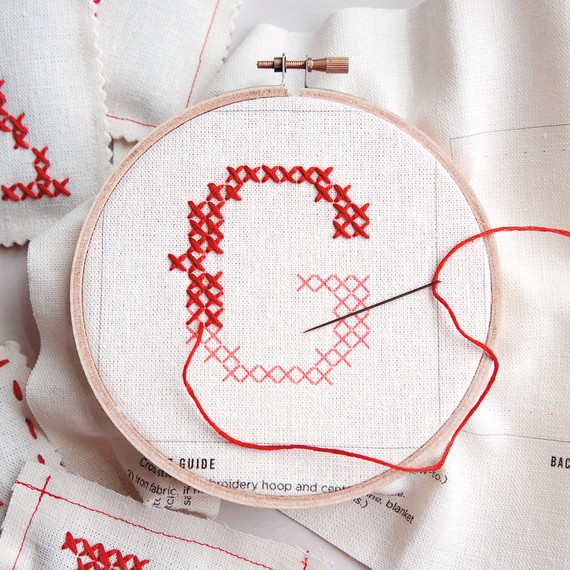 Admittedly, there are not many things that can prepare you for owning your own business. "You just get better at it over time," Lins says. One thing she has learned is that to get the best results, you must use the best materials. "You have to have a high standard for the work you produce," she says. So she sought out and found high-quality paper sources in the Midwest, as well as a local printer with a staff of talented, reliable craftspeople. These local relationships are vital to her success, and the reason she chose to manufacture close to home.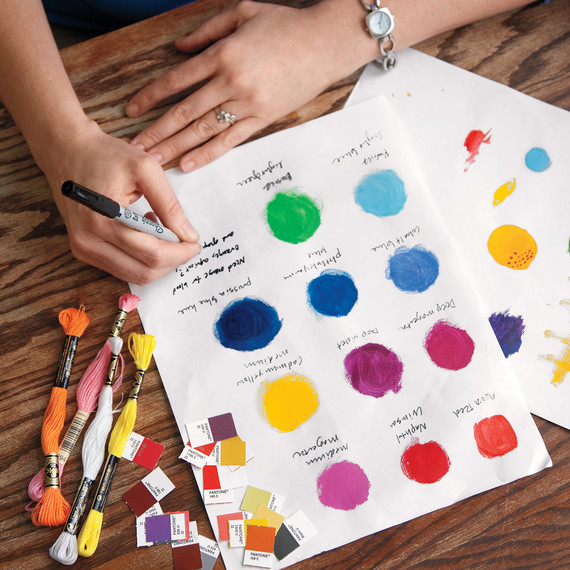 Lins strives to ensure that each step will not only be efficiently executed but also give her customers joy. "I still get a thrill coming up with an idea and turning it into something real that I can hold in my hands," she says. "I like to think that a craft kit puts that same thrill into other people's hands, too."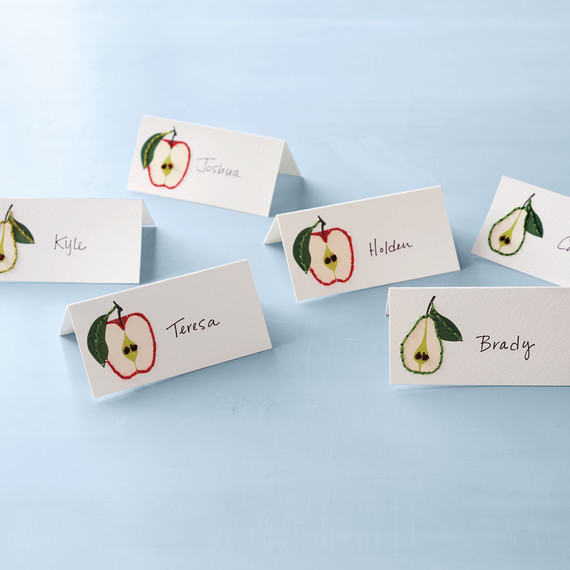 American Made on Ebay
The Fruit of the Month and Stitch the Stars calendar kits, as well as the cross-stitch Stitch a Sachet kit, are available at ebay.com/americanmade.
Heather Lins Home
2014 Crafts Winner
Heather Lins
Madison, Wisconsin
heatherlinshome.com
This crafter creates embroidery calendars and other do-it-yourself kits.