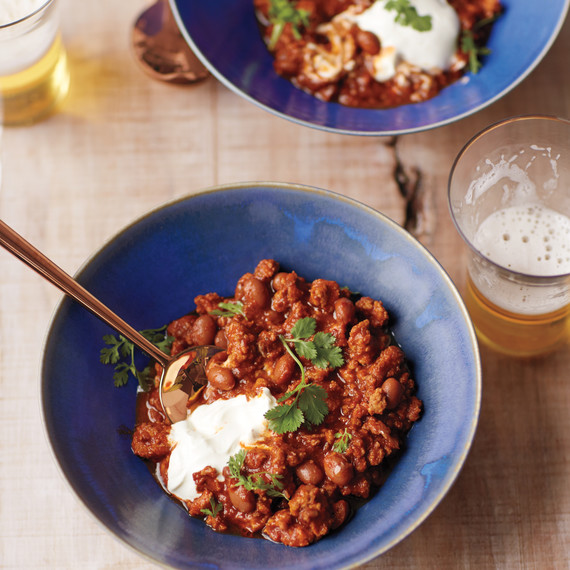 With several smart shortcuts, making a pot of chili doesn't have to take hours. Simmer ground turkey in a flavorful puree, then fill it out with shredded smoked turkey. The one-pot meal is hearty and homey -- and on the table in 55 minutes flat. Here's how to make it in four steps:
Get the Turkey Chili Recipe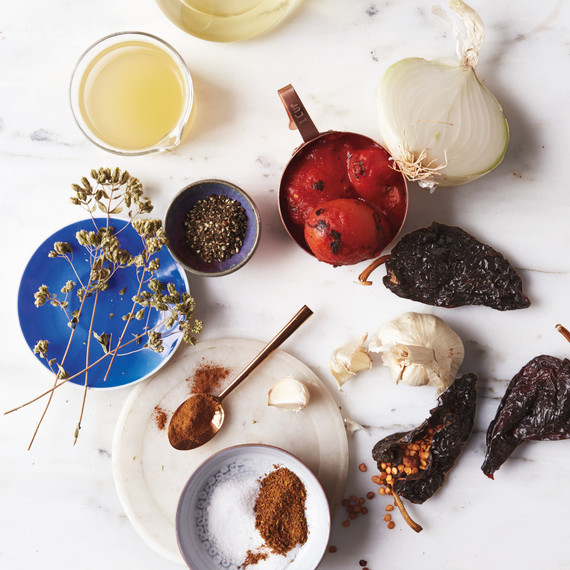 1. Assemble ingredients
Ancho chiles (dried poblano peppers) and canned fire-roasted tomatoes add smokiness, while cinnamon, oregano, and cumin bring spice and warmth. Onion, garlic, chicken broth, salt, pepper, and oil also contribute to the flavor base.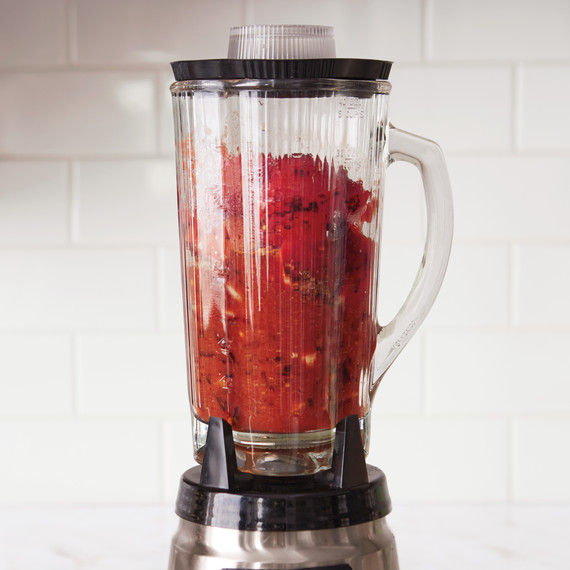 2. Make the flavor base
Remove stems and seeds from chiles; tear into large pieces. Transfer to a blender. Blend with tomatoes, onion, garlic, 1/2 cup broth, cinnamon, oregano, cumin, and 2 tablespoons oil. Generously season with salt and pepper. Puree until smooth, about 1 minute. Transfer mixture to a saucepan; simmer over medium, stirring occasionally, until thick and slightly darkened, about 20 minutes.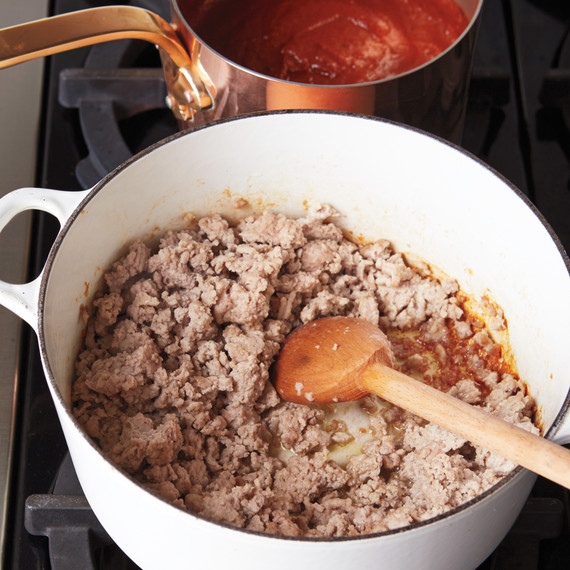 3. Cook the turkey
Heat remaining 2 tablespoons oil in a large pot over medium-high. Add ground turkey; season with salt. Cook through, breaking meat up, about 5 minutes.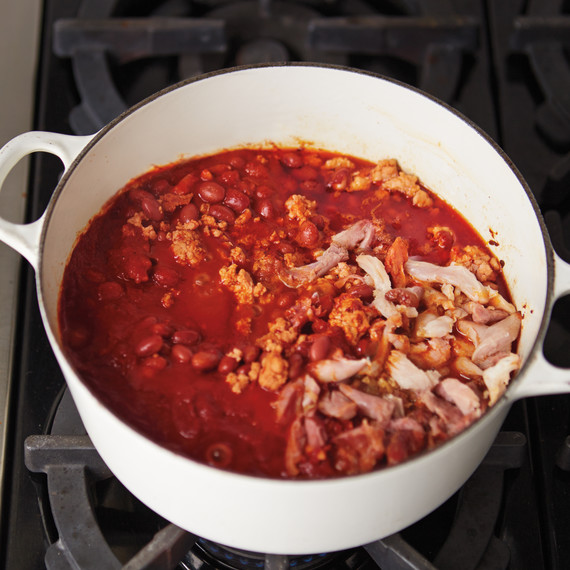 4. Simmer chili
Stir in tomato mixture, smoked turkey, beans, and remaining 1 cup broth. Simmer until slightly thickened, about 5 minutes. Season with salt and pepper. Serve, topped with sour cream and cilantro.
Test Kitchen Tip: Our Secret Weapon
Shredded turkey meat (from necks or wings, available at many grocery stores) provides rich flavor and added texture.