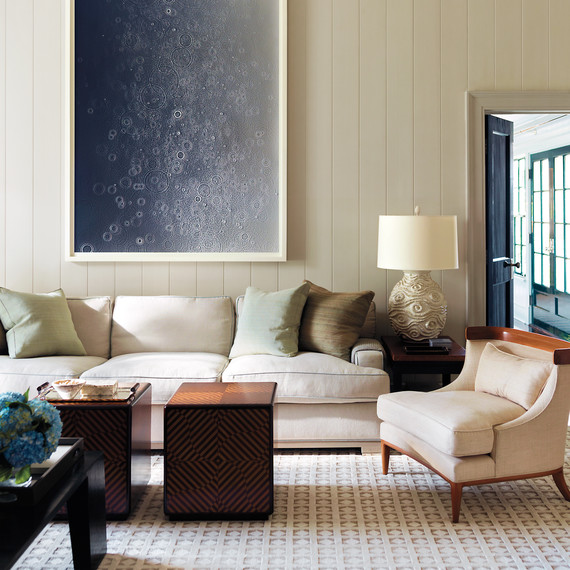 Artwork
A common mistake when it comes to art installation is hanging pieces neck-craningly high. Do what museums do—keep artwork at eye level.
Rule of Thumb
Hang art so that its midpoint is between 57 and 60 inches from the floor. Go for the lower end of the range if most members of your household are on the short side; in rooms with ceilings higher than eight feet, artwork can be hung a little higher than 60 inches. Once you pick the midpoint, stick with it for consistency. For a grouping of works, simply envision the collection as one piece of art.
Exceptions
Hang art over a sofa or headboard so that the bottom of the frame is 8 to 10 inches above the furniture piece; the art should be visually connected to it, not floating high above it. If you're hanging a smaller work over a large unit, try adding sconces or other art to fill out the composition. For art that's taller than 120 inches, forget the midpoint rule; just make sure the bottom edge is about a foot from the floor.
Lighting
Wall and ceiling lights are often installed too high, while lamps are generally placed too low. Here's how to get it right:
Table and Floor Lamps
Make sure the bottom edges of the shades in the living room are at eye level or just above when you're seated. This allows you and your guests to have an unobstructed view of one another. For a lamp on your bedside table, the bottom of the shade should be at chin level when you're sitting up in bed. "For the sake of visual unity—especially when you're decorating with different lamps in the same room—keep the tops of the lampshades at the same height," says Kevin.
Pendants
If you're installing a pendant over a kitchen island or bar, or a chandelier over a dining table, hang it so that the bottom hovers 30 to 34 inches from the surface. Pendants over areas people walk underneath should be hung to allow for a clearance of at least seven feet. If your ceilings are higher than eight feet, the pendant can float a few inches higher.
Sconces
This type of light should be at or above eye level. If you're installing multiple sconces in a row (say, in a hallway), space them 8 to 10 feet apart for a seamless glow. If you're hanging them on either side of a bathroom mirror, follow the same rule of thumb for height, and position them so they're 36 to 40 inches apart: This produces an even and flattering light. If you're using them at the sides of your bed, hang each so that they're at eye level when you're sitting in bed. You want the light to be low enough to cast proper reading light but high enough that you don't see the lightbulb.
Area Rugs
Measure the room and subtract 24 inches from the length and width to find the proper dimensions. Or pick the size based on how you want the rug to frame the furniture. (This will largely depend on the type of room you're working with.)
In the Bedroom
There are two ways to ensure you'll step onto a warm rug when you wake up. Position a large rug (8 by 10 feet for a queen bed, 9 by 12 feet for a king) under the bed so that it peeks out two to three feet on either side and at the foot; the rug should start a few feet from the top (nightstands needn't rest on it). Or place a runner or three-by-five-foot rug on each side.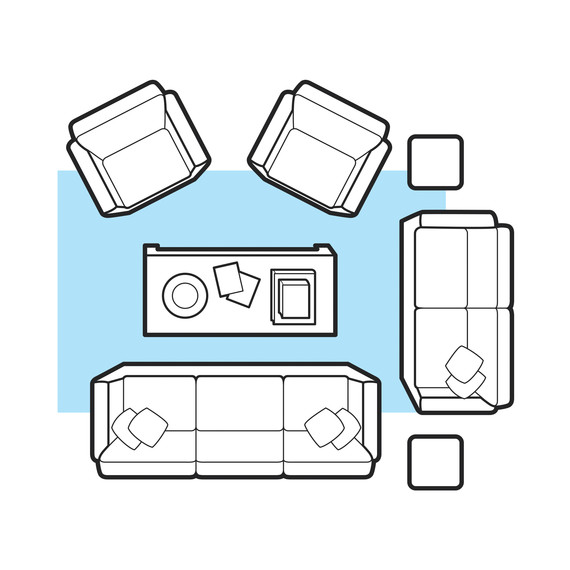 In the Living Room
If your furniture is against the wall, you have two choices: Pick a rug size that will allow your sofa and armchairs to rest half on the rug and half off of it; or opt for a smaller size so no seating rests on it at all. For a very large living room where the furniture is placed in the center of the room, select a size that's big enough to have every piece fully resting on it.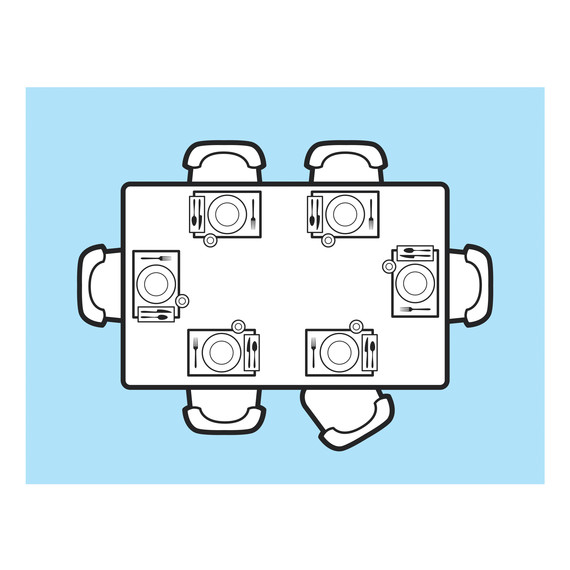 In the Dining Room
You have only one option: Find a size that makes it possible for the table and chairs to completely rest on the rug—even when the chairs are pulled out and in use. An 8-by-10-foot or 9-by-12-foot rug usually does the trick.
Curtains
The right curtains can make your windows appear larger. Just remember: The most important measurements aren't the window's but the rod's (based on its width and its distance to the floor or bottom of the windowsill, depending on the look you're after).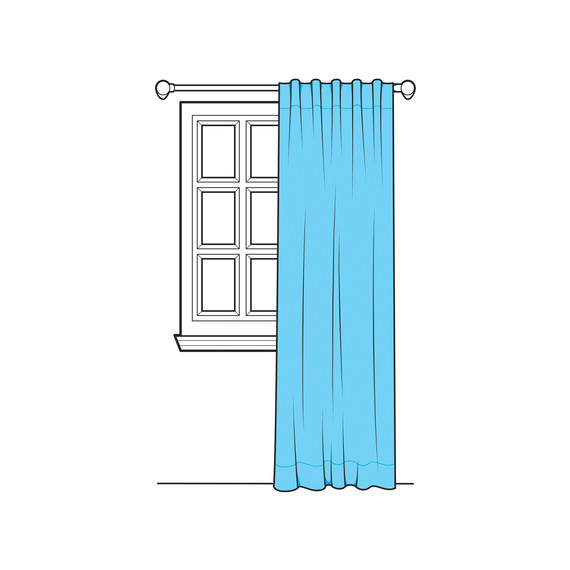 Width
Unless you want café curtains (which hang inside the frame), the rod should extend about three to six inches past either side of the frame. This allows for optimal light when the curtains are open. To get the right width, multiply the measurement of the rod by 2 to 2.5 for curtains that are drapey even when closed.
Height
The rod should be mounted four to six inches above the window frame to create the illusion of a taller window. Curtains should skim the floor or the sill. Standard lengths are between 63 and 120 inches; err on the side of too long, as you can always have them hemmed.
Tool Time
What you need to measure accurately and hang evenly.
Use a soft measuring tape for round items, like lampshades, and a stiff metal tape for long expanses or tall heights.
Stainless Gents 10-foot tape measure, by Blomus, $27, 2modern.com.
Leather measuring tape, in Turquoise, $49, markandgraham.com.
A level guarantees proper alignment when you're mounting things to the wall.
Level, $34, artekstore.com.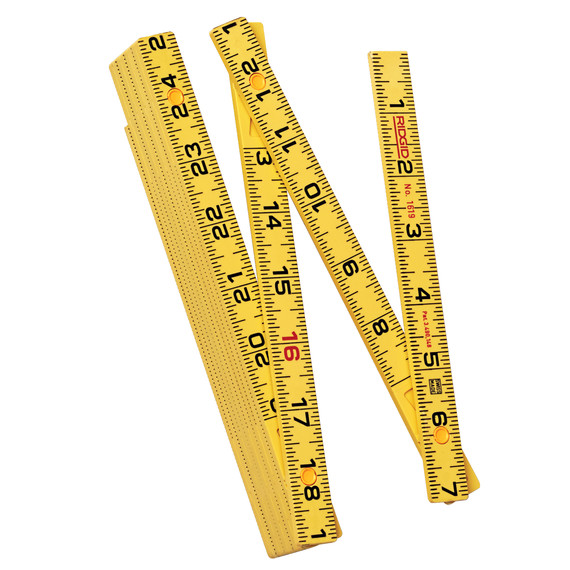 A folding ruler is great for vertical heights where there's no wall (e.g., for a chandelier over a table).
Six-foot fiberglass folding ruler, $19, homedepot.com.