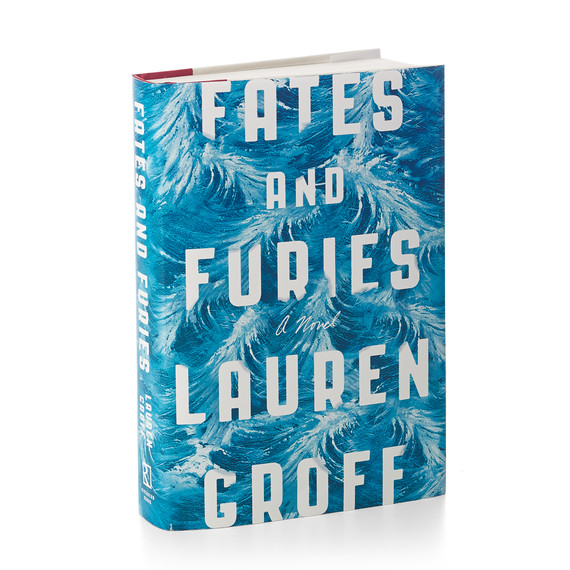 Though we're reluctant to let summer slip away, Lauren Groff's "Fates and Furies" (Riverhead) is easing the transition. Copies haven't stayed on the Book Club shelf long, as they keep getting passed around from editor to editor here at MSLO.
Taking cues from Greek tragedies, the tale in "Fates and Furies" spans 24 years of a marriage -- although "partnership" feels like a better word in this case -- and illustrates how a person's history can shape their perspective. Following the fortunes and failures of Lotto and Mathilde is engrossing, but what had us racing through the pages was Groff's writing. This finely woven story had many of our editors rereading sections to wholly grasp the beautiful intricacies. Pick up your copy today and read along with us!
FROM THE PUBLISHER
Every story has two sides. Every relationship has two perspectives. And sometimes, it turns out, the key to a great marriage is not its truths but its secrets. At the core of this rich, expansive, layered novel, Lauren Groff presents the story of one such marriage over the course of twenty-four years.

At age twenty-two, Lotto and Mathilde are tall, glamorous, madly in love, and destined for greatness. A decade later, their marriage is still the envy of their friends, but with an electric thrill we understand that things are even more complicated and remarkable than they have seemed. With stunning revelations and multiple threads, and in prose that is vibrantly alive and original, Groff delivers a deeply satisfying novel about love, art, creativity, and power that is unlike anything that has come before it. Profound, surprising, propulsive, and emotionally riveting, it stirs both the mind and the heart.
We're brainstorming book-appropriate treats for our club meeting later this month. Any suggestions?  Let us know in the comments.