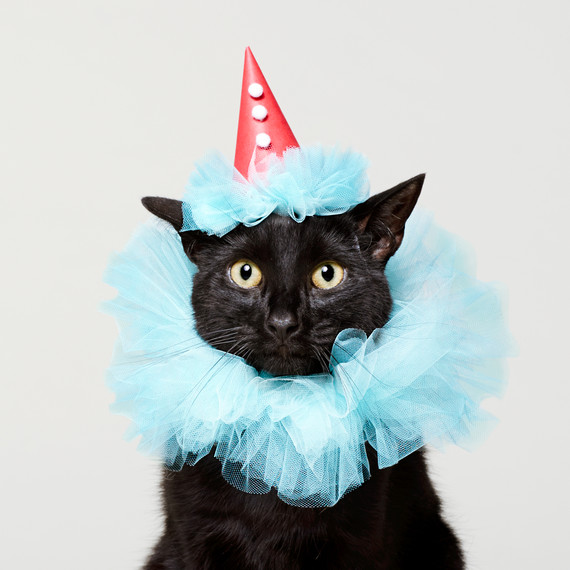 Frill Seeker: Cat Clown Halloween Costume
Make over your favorite feline with this captivating clown getup. The hat is crafted from red card stock (using our template) and white pom-poms attached with hot glue; the ruffle and collar are made by stitching and cinching layers of pale-blue tulle.
Get the Cat Clown Halloween Costume How-To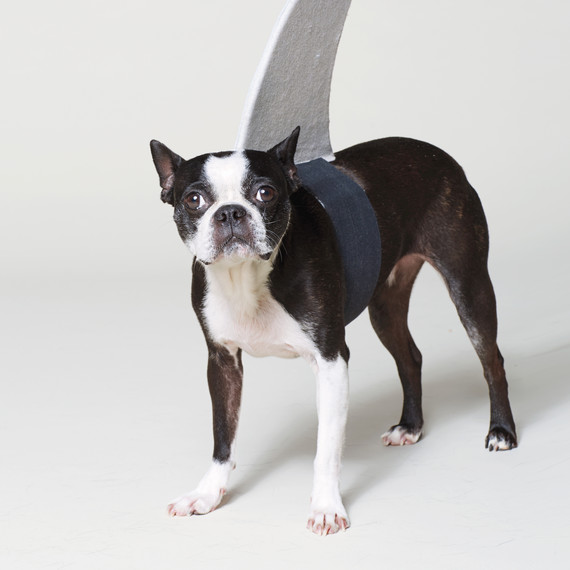 Think Fin: Dog Shark Halloween Costume
Fear not -- this costume is all bark, no bite! Making it is no scary matter, either: Just trace our fin templates onto chipboard and gray felt, then glue the pieces together. Secure the costume under your pet's belly by attaching the fin to an elastic band fitted to Velcro.
Get the Dog Shark Halloween Costume How-To