When I found out we'd be welcoming our first baby, I was overjoyed! At the same time, I did mourn having to say good-bye to my home office space just a little bit. Thankfully, I didn't have much time to dwell -- there was a baby on the way! Call me crazy, but I set out to transform my studio into our master bedroom and nursery with only three weeks to go before the baby's arrival!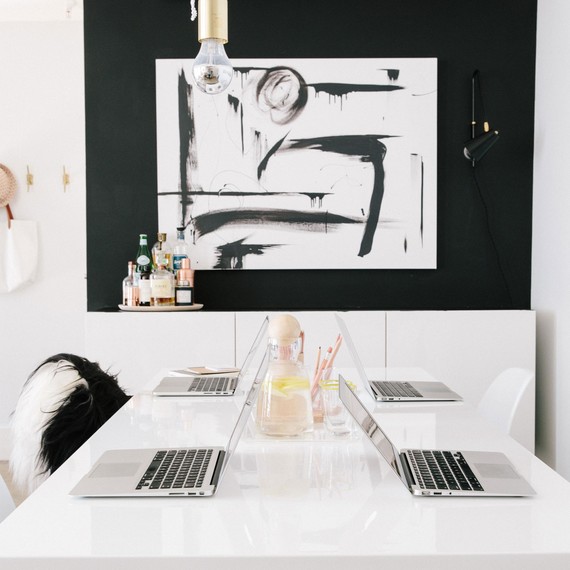 Here's one view of my office space before the redesign.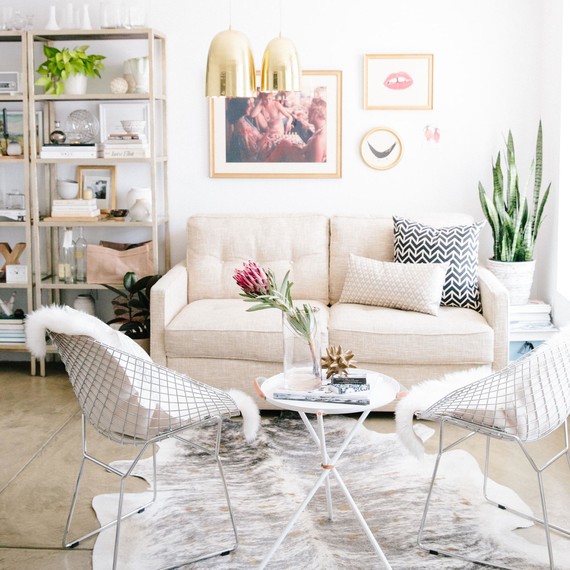 One of the biggest challenges was optimizing our space. We needed to make room for a king-sized bed, a crib, more onesies than I could count, and of course some of our own clothes. It was hard to envision with all the office furniture still in there! After we cleared out the room, the design started to take form in my head.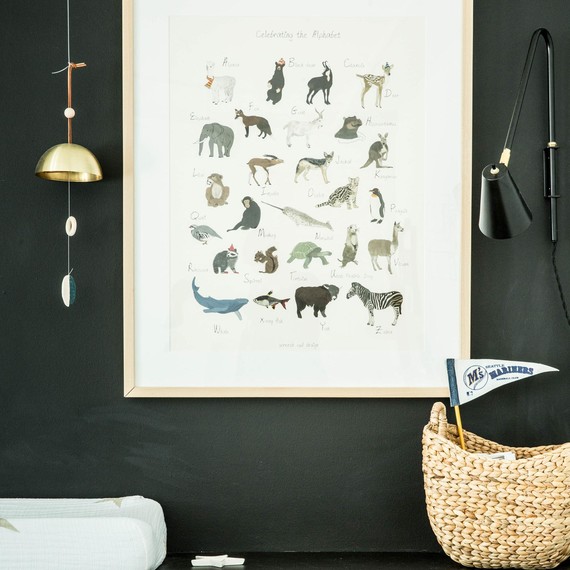 I started by leveraging the same color palette and switching out the art. Repainting would have been too time consuming and labor intensive at 9 months pregnant. So I worked with the black-and-white color scheme that anchored my office. It turned out to be the perfect foundation for a space meant for baby and for adults. It offers high contrast, which babies love, but doesn't feel saccharine, which I really appreciate. I love how our baby's alphabet print pops against the matte black wall that was once behind my office bar!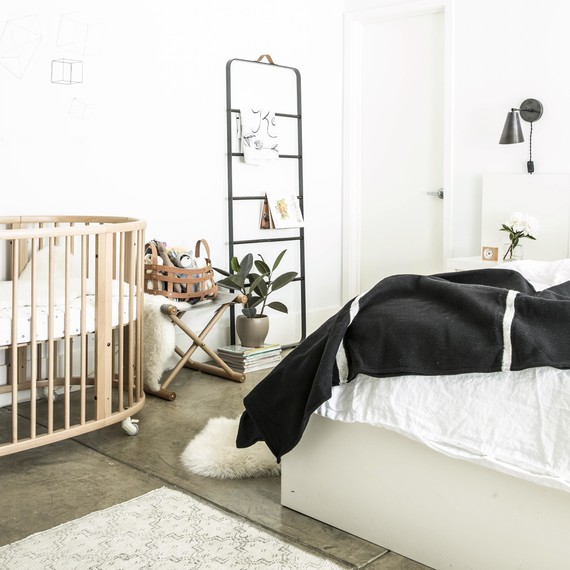 And this is what the room looked like after! Three things really helped us: a wall-mounted buffet that was already in the office was turned into my baby-clothes storage and changing table! It works perfectly, as I can hide most of our baby necessities but still have them right at my fingertips. Our bed, with built-in storage drawers, was another lifesaver. True drawers built into the bed frame hold the items we have on heaviest rotation, and I swap out what I keep there seasonally.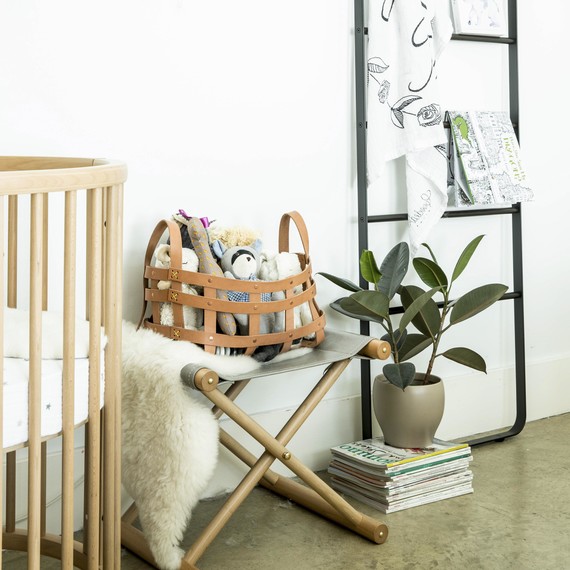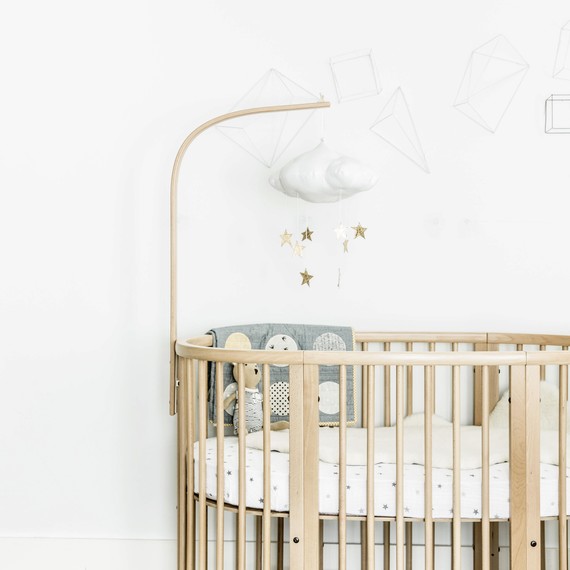 When putting the finishing touches on the room, I wanted to create a space that felt like a respite for my baby but also for me. I accomplished that with warm tones of grays and creams. Linen bedding, a vintage Moroccan rug, a leather and brass stool, and a cozy sheepskin added some much-needed texture. Now I love the space just as much (if not more) than when it was an office. It's proof that really any room in your home can have nine lives!
Watch the video below to learn how to make a homemade tent for your kids room!