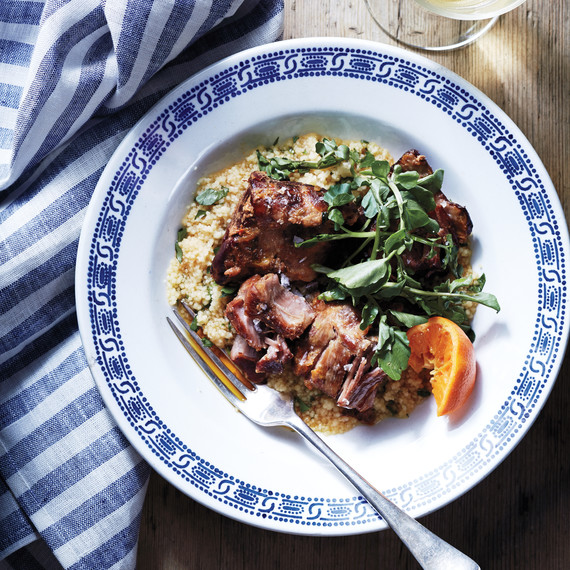 The Profile
You love a warm, comforting braise (who doesn't?) but don't have time to babysit a dish on the stove top or in the oven for hours (who does?). And when it comes to cooking in general, you like to keep it simple.
The Plan
Assemble ingredients in a slow cooker early in the day and then let dinner cook itself.
Tips
• Tough, inexpensive cuts become meltingly tender in a slow cooker. Try pork shoulder (as here), beef brisket, or lamb shanks.

• To modify a favorite stew recipe for a slow cooker, a rule of thumb is to reduce the amount of liquid by half -- the crock traps moisture, so you don't want to start with too much stock or water.

• If you want the cooking to take even longer, put the ingredients in the crock and chill it overnight. Then add an hour to 90 minutes to the cooking time.

• No peeking! Every time you lift the lid, you release heat, and that slows down cooking.
Now try this divine hands-off recipe:
Slow-Cooker Marmalade-and-Vinegar Pork
The power couple behind this slow-cooker braise is orange marmalade and red-wine vinegar. They give the dish a tanginess that's the perfect complement to rich pork shoulder. Serve the stew over couscous -- maybe the simplest accompaniment ever. Peppery watercress adds a fresh, crisp finish.
Get the Slow-Cooker Marmalade-and-Vinegar Pork Recipe