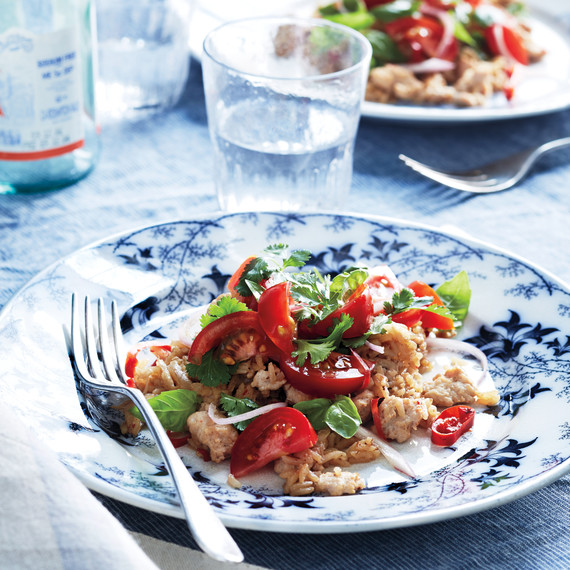 The Profile
You have more spare minutes in the morning than the evening, so you'd like to get the cooking out of the way before you really start your day. You appreciate having a meal in the refrigerator -- especially on those nights when everyone eats at different times.
The Plan
To make a quick, easy dish before breakfast, the key is to focus on meals that reheat well -- with minimum cleanup after cooking.
Tips
• Ingredients that aren't prone to drying out work best. Think chicken thighs instead of chicken breasts (the higher fat content keeps them moist). Ground-meat dishes and sautes with pan sauces tend to hold up, too.

• Avoid dishes that overcook easily, such as steak, and fried foods, which won't retain their crispness when reheated.

• Look for meals that take 45 minutes or less, and read through the recipes to make sure they won't dirty every dish in the kitchen.

• To add a quick side, toss together a salad while you reheat the main course. Or blanch vegetables in the morning and saute them just before serving.
And now, try this make-ahead dinner that reheats easily:
One-Pot Thai Turkey and Rice
This one-pot skillet dinner takes everyday ground turkey and rice to a flavorful new level -- with Thai accents from lime juice, garlic, ginger, and coconut milk. A simple salad of basil, cilantro, and tomatoes ups the freshness factor.
Get the One-Pot Thai Turkey and Rice Recipe