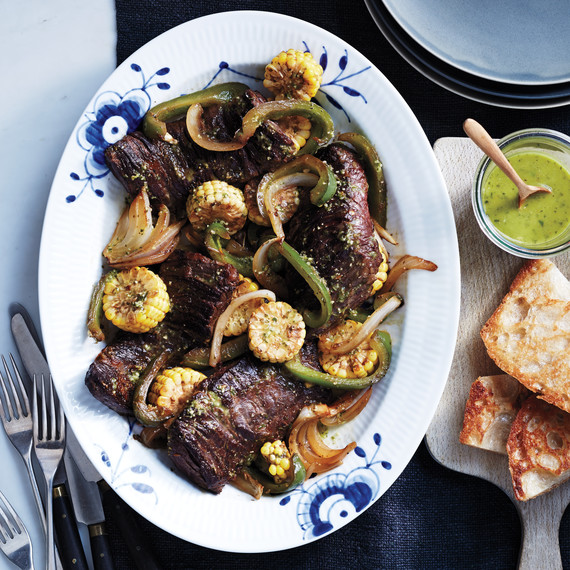 The Profile
You enjoy coming home and preparing dinner, and know that keeping a well-stocked fridge and pantry means you can get cooking (and eating!) quickly. You don't choose your recipes in advance, preferring to buy what looks good and is well priced at the store.
The Plan
Do a big shop on Sunday to get set up for the week. Pick up mix-and-match ingredients for meals: several proteins and vegetables, as well as grains and bread.
Tips
• Buy ingredients that keep well for several days. Use foods that perish most easily early in the week.

• Look for quick-cooking proteins: Chicken parts, steaks, pork chops, sausages, and tofu are good choices.

• Wash lettuces when you get home from the store so they're ready to cook (or toss into a salad) when you are. Dry them well, wrap them in paper towels, and store them in resealable bags in the refrigerator.

• Always have on hand versatile basics, such as carrots, celery, onions, garlic, potatoes, canned tomatoes and beans, and assorted pastas and grains.
And now, try this fast, flavorful meal:
Cuban Skirt Steak and Vegetables
Skirt steak is reasonably priced, has plenty of beefy flavor, and is ready in minutes. Here, it's seared in a hot skillet; a pepper, an onion, and corn rounds are then cooked in the same pan. Everything is doused in a lime-garlic sauce and served with griddled bread.
Get the Cuban Skirt Steak and Vegetables Recipe