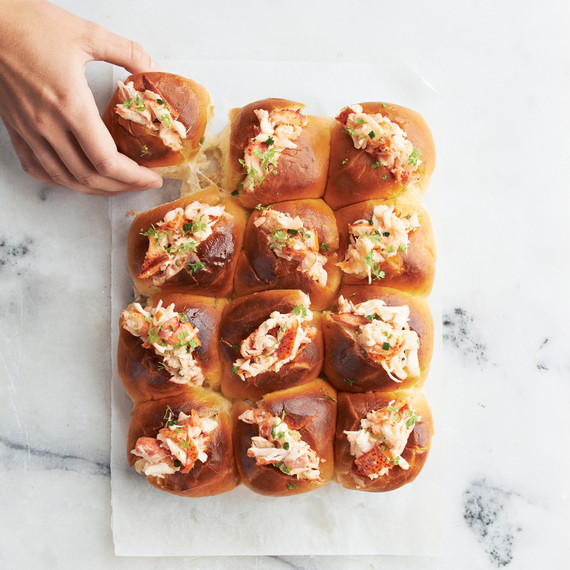 Any experienced host (or caterer) will tell you that a well-organized approach is the key to throwing a memorable party -- for you and your guests.

Even if you are just having a couple of friends over for snacks and drinks, it pays to make a plan and stick to it. Just think of how much more relaxed you'll be if you follow the timeline as much as possible and don't end up with too many day-of tasks.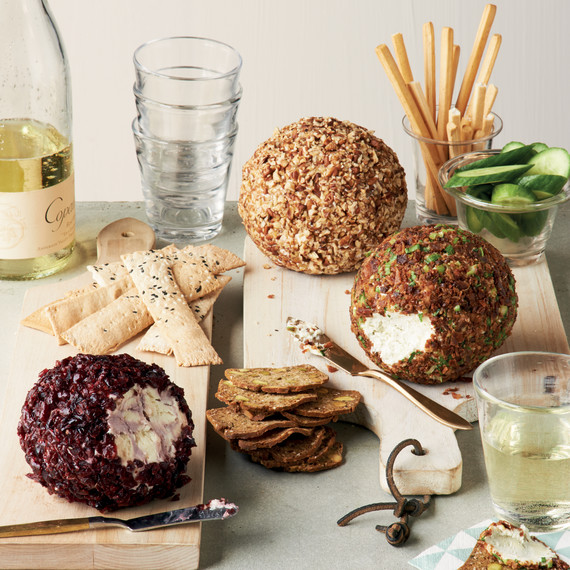 The Menu
Choosing the food can -- and should be -- one of the most enjoyable parts of throwing a party. Keep these considerations in mind:
Time of party: The hour of the event will help determine what type of food, and how much, to offer. The earlier the party, the lighter the food can be.

Guest count: The fewer the guests, the fewer the items you'll need to serve. You can get by with two or three different starters at a party for six, whereas a celebratory event for 20 calls for a greater variety of hors d'oeuvres.

Tastes and textures: When serving multiple dishes, think about how the different foods will taste together. Spicy food is fine, but you don't want to overload your guests with too much. Similarly, you'll want to offset rich foods with those that are fresh and light and think about having a mix of crisp and crunchy, rich and creamy, tender and chewy -- even hot and cold.

Recipe schedule: Choose dishes that can be prepared, partially or entirely, in advance. They should also be easy to replenish. Think about your kitchen and what each recipe requires (so you don't end up using all the burners at once, or with more baking sheets than you oven can fit).

Personal preferences: Odds are, if you're especially fond of something, your enthusiasm will spill over to your guests. Trends are fine to follow here and there, but don't overlook the appeal of all-time favorites like pigs in blankets, cheese balls, or a golden, bubbling baked dip.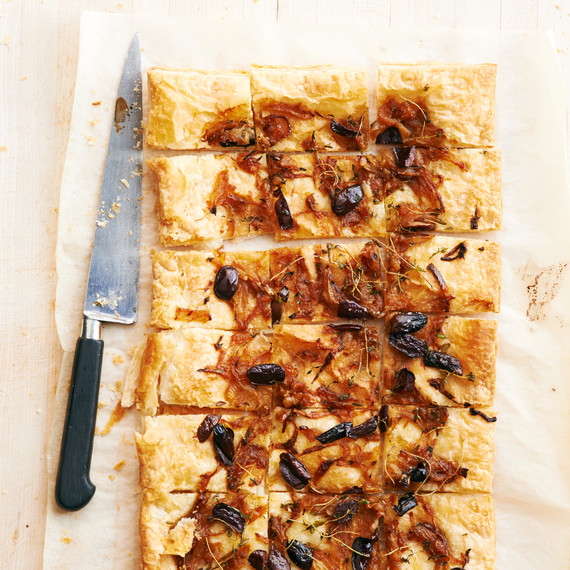 The Timeline
Chart the order in which you'll prepare certain recipes at the outset, when there's still time for tweaks. Consider adding more dishes that can be prepared at the same time (for example, one on the stove and one in the oven).
For each recipe, start with when it will be served and work back to the present date, noting what can be made ahead, what needs to be done at the last minute, and everything in between.

If there are make-ahead components, take note of storage information (including the containers) and how to finish the recipe. Pay special attention to frozen items: Some can go straight to the oven; others require thawing before cooking.

Create a separate schedule for the day of the event, making sure to consider time spent on flowers, candles, or linens, chilling wine, as well as reheating anything made in advance. Once you've settled on the menu and gathered the necessary serving trays, platters, and bowls, put a note inside each one to mark what you plan to serve in it.
Watch our deputy food editor Greg Lofts make three different puff-pastry tarts from "Martha Stewart's Appetizers," all perfect for entertaining: