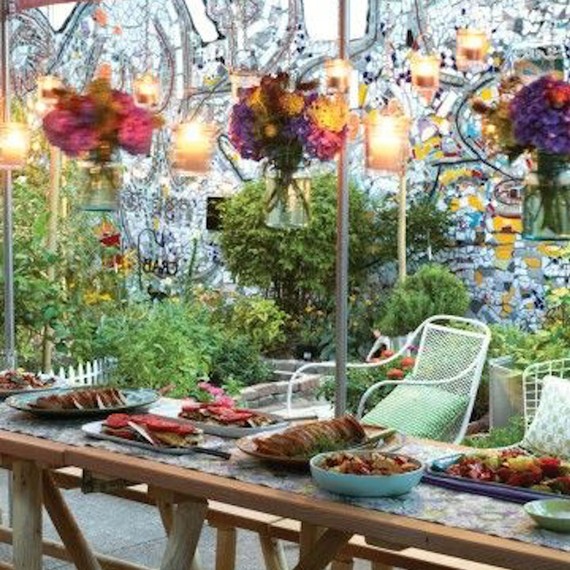 Here's how to get the look:
If you're already a boho-chic kind of person, you probably already have a lot of what you'll need. Instead of running out and spending money on a bunch of new stuff, be resourceful and gather:
cushions with tribal patterns or motifs
funky rugs and throws
anything with fur (faux or real)
poufs, rattan furniture, etc.
colorful table cloths or sheets
any raw wood tables/boxes
white chiffon fabric from Michael's for creating an outdoor canopy
round balloons from a craft or party store
supermarket flowers and plants for making arrangements
party food and drinks!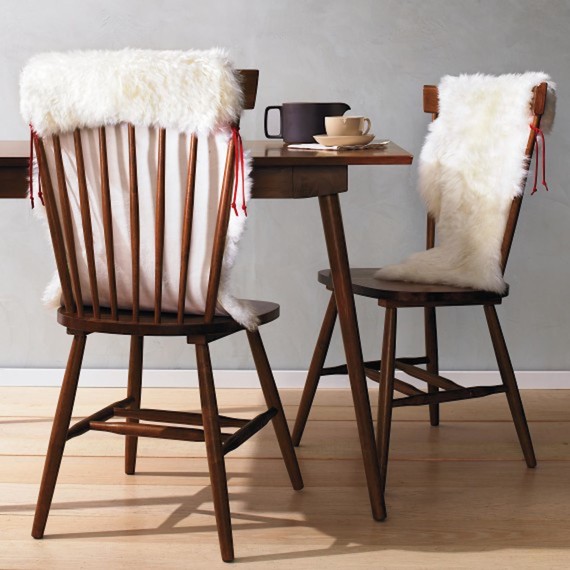 To get this effortlessly chic look, you will need to set the scene. Use a large, low table as the gathering point for your party. Dress it up with a macrame table runner -- it will give your snack or dining table an extra dose of boho vibes. Then, start collecting soft, comfortable things you can place throughout the party. They should serve two purposes: providing comfortable seating, and a dose of design. We love IKEA for these $12.99 faux sheepskin throws. Toss them over chairs or spread them around the ground for the perfect boho-chic look. If you get more than one, that $12.99 can add up -- but really, you know you wanted them anyway.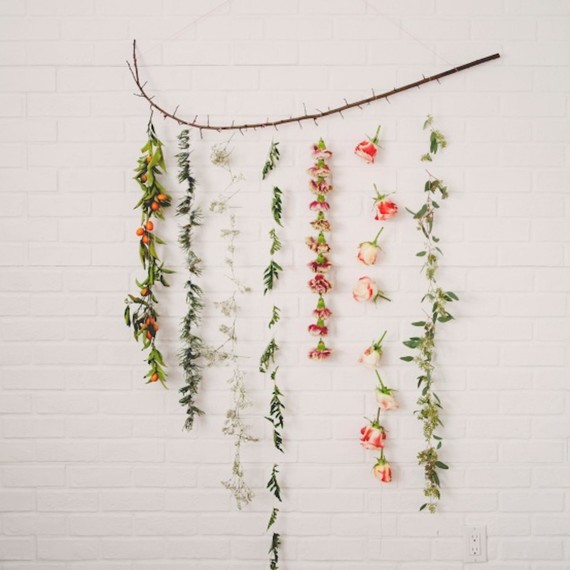 Create a seating area by placing a variety of rugs and pillows together around a table. If you're lacking in boho-chic pillows, there are a ton available on Etsy for pretty good prices. If you're throwing the party outdoors and have a place to hang fabric, drape a large panel of white chiffon fabric or other material of your choice over the seating area. It will deliver shade and ambience.
Top off your look with some easy DIY decorations. Put together a few simple floral garlands to hang from trees or on walls, and throw in a handmade dreamcatcher if you have time. Keep your glassware simple, such as mason jars with feathers tied around the rims or mismatching glasses of different shapes and sizes. Be sure to fill those cups with a delicious drink like this Ginger Gin Basil Cocktail. Place any other boho-inspired decorations around the party area and your boho-chic soirée will be photo ready!
Make sure you share your pictures and hashtag them #GetYourDesignOn. We can't wait to see how your party turned out!