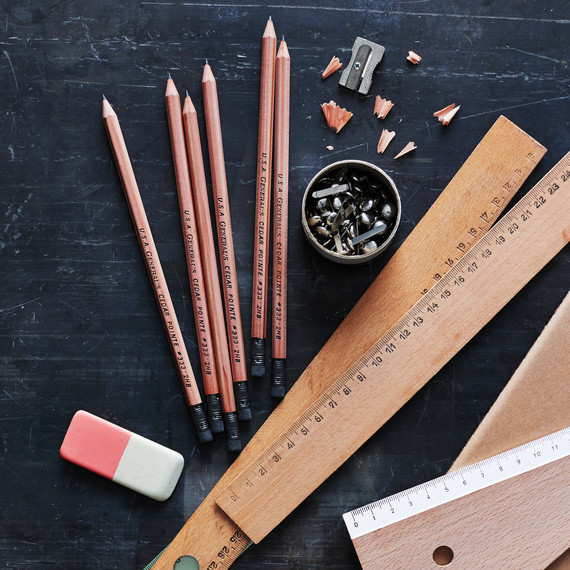 Even in the digital age, pencils are everywhere—in the classroom, in the art studio, and throughout the home. The longest continuously operated pencil company in the United States, and also one of the last, General Pencil Company has played an indispensable role in keeping it that way. Founded in 1889 by Edward Weissenborn and his son, the company still churns out boxes and boxes of pencils at its Jersey City, New Jersey, factory every day.
The manufacturing process is the same as it was more than a century ago. "We barrel-mix our graphite and drawing formulas," says Katie Weissenborn Vanoncini, president and great-great-granddaughter of the founder. And despite pressure to move operations out of the U.S. to reduce costs, General Pencil isn't budging. "We are staying here," she says. "We don't want to exist otherwise."
Why We Love It
There's much to admire about General Pencil's elegant pencils and charcoal art supplies, but its commitment to the environment is especially laudable. The company uses western-cedar wood from California and Oregon; it's "sustainable and strong, sharpens smoothly, and smells really good," says Weissenborn Vanoncini. And in addition to using packaging made from recycled and recyclable material, General Pencil sends its sawdust waste to Duraflame, where it's turned into fire logs for homes.
Cedar Pointe graphite pencils, $24 for 3 dozen, generalpencil.com.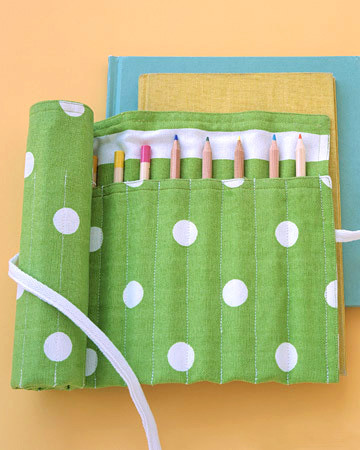 DIY Pencil Holders
Store your General Pencil Company pencils in one of our DIY pencil holders.
If you use a sewing machine: Make the Roll-Up Pencil Kit
This organizer safely keeps pencils together in one place and rolls up, too, making it compact enough to tote to school and back. We used an old place mat for extra sturdiness and a cheerful design, and added shoelaces instead of ribbons for the ties.
The roll-up pencil kit can be made by hand using a needle and thread or with a sewing machine. (Need to brush up on your sewing skills? Read our sewing machine basics here. In the market for a sewing machine? See which sewing machine is right for you, whether your skill are beginner, intermediate, or advanced.)
Roll-Up Pencil Kit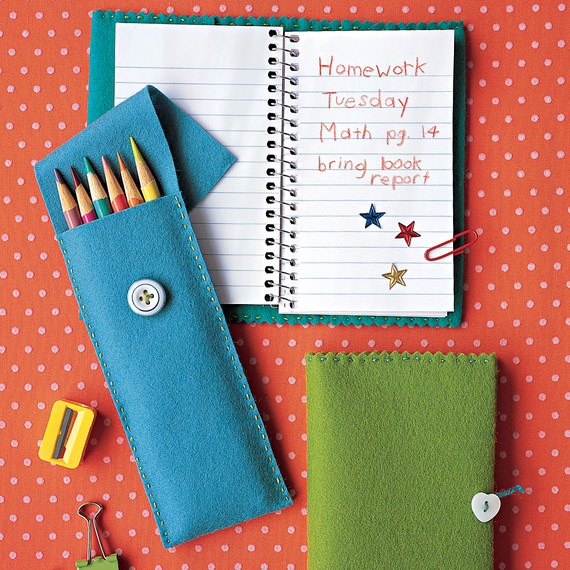 If you sew by hand: Make the Felt Pencil Case
Stitching this stylish accessory is a cinch when you use wool felt because the edges won't fray. And since this doesn't require a lot of fabric, it's perfect for using up scraps and stray buttons.
Felt Pencil Case