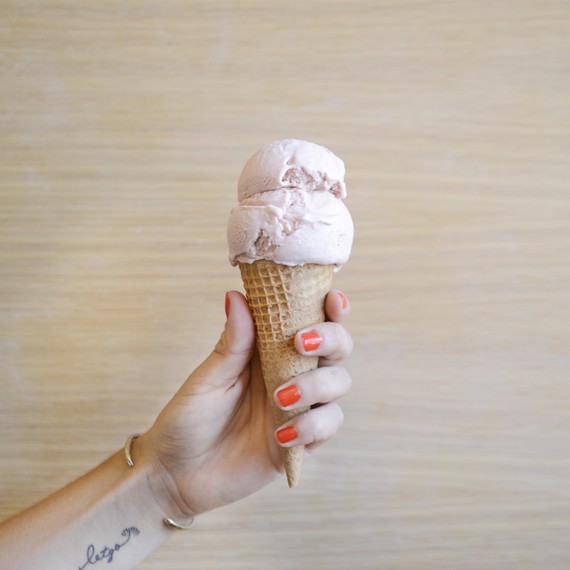 Classic scoops are crafted with the three simple elements of fresh milk and cream, cane sugar, and egg yolks. If you have been searching for the perfect vegan scoop, those are here too! Ingredients such as house-made cashew milk, organic coconut milk, organic extra-virgin coconut oil, and organic carob bean are the reason the vegan blend is equally as loved as the classic. Both recipes are rich, decadent and natural to optimize classic, delicious ice cream flavors.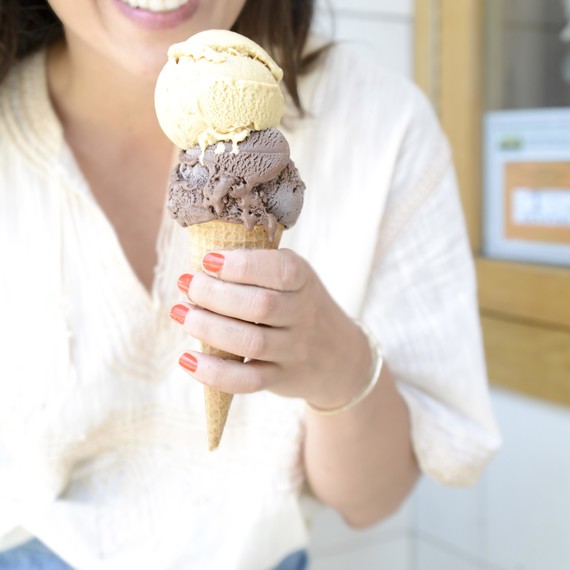 We love the company's philosophy: "Using ingredients perfected by nature not science." It makes that us feel a little less guilty when ordering that double scoop!
The brand actually started out with one van and a simple mission: to "revive the classic American ice cream truck and the art of traditional ice cream making." Eight years later, there are seven Van Leeuwen stores and many more ice cream trucks in both New York and Los Angeles.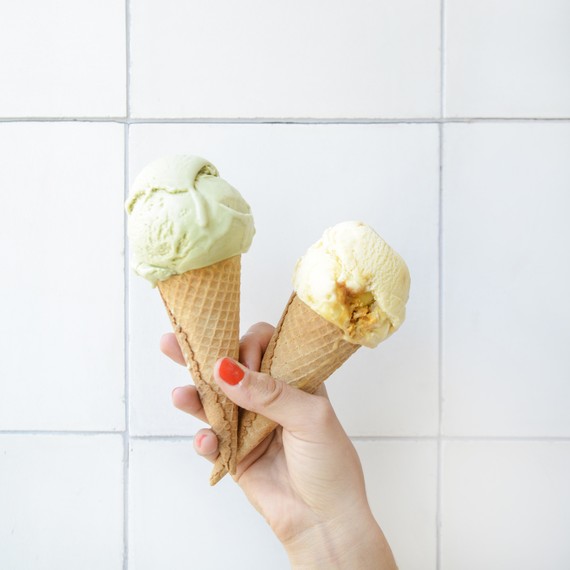 Did we mention there's also a cookbook? Now that is a sweet success story!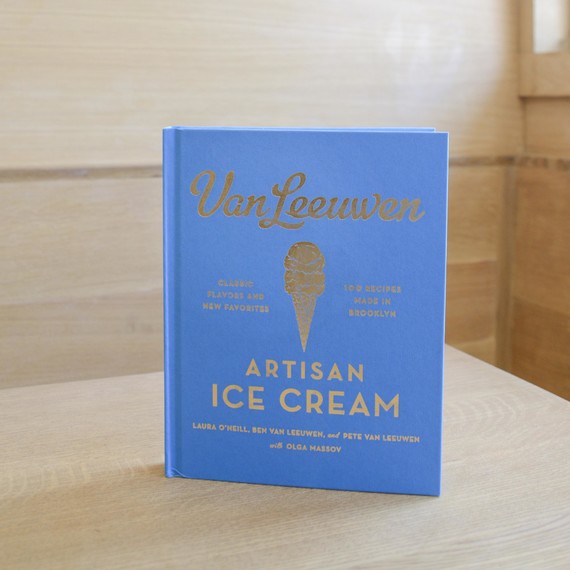 Want to know more? We did a short and sweet interview with co-founder, Laura O' Neil!
-  Best summer flavor? Lemon Meringue Pie Ice Cream.
-  Most unexpected item on the menu? Honeycomb Ice Cream -- it's the runaway hit of Summer 2015!
-  Flavor you are most proud of? I can't choose just one! Sour Cream with Sour Cherry or Blueberry Crumble.
-  Best toppings? Without question -- our hot fudge sauce we make with Michel Cluizel 99% dark chocolate.
-  Banana Split or Sundae? Banana Split.
-  Flavor you can't wait to explore? Labne ice cream with a swirl of bergamot marmalade and chestnut brittle.
-  Ice cream's best companion. Espresso -- our Affogato is out of this world.