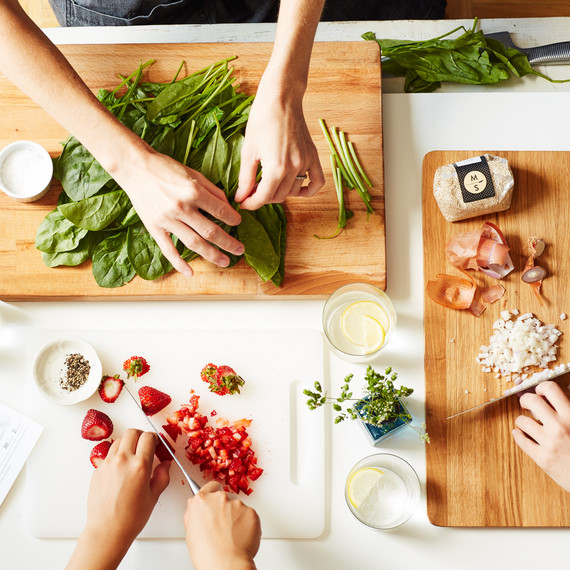 Cooking dinner on a weeknight can be a challenge. While we advocate making dinner as often as possible, we understand it doesn't always happen. We've been there: too tired, having no inspiration or energy, and just wishing takeout would appear. Who knew frozen pizza could taste this good?!
That's where meal kits come in. This new cook-at-home food delivery industry (tech meets food) is growing rapidly. Major players like Blue Apron, HelloFresh, and Plated, started in 2012. This year on the West Coast came Terra's Kitchen; and Marley Spoon, already established in the U.K., Germany, and Australia, joined the fray on the East Coast. It seemed time to take a look at what you get from dinner delivery kits.

Study after study, such as this one from John Hopkins, proves that cooking for yourself is much healthier than eating out, ordering takeout, or heating up convenience food. People who cook meals at home consume fewer carbohydrates, less sugar, and less fat. But what if you're not an experienced home cook? What if you're really tired? How do you go from zero to 60, making delicious meals in a short time after school or work and around kids' bedtime schedules, dog walking, and other events? And even before the cooking begins, when do you fit in the recipe selection and grocery shopping?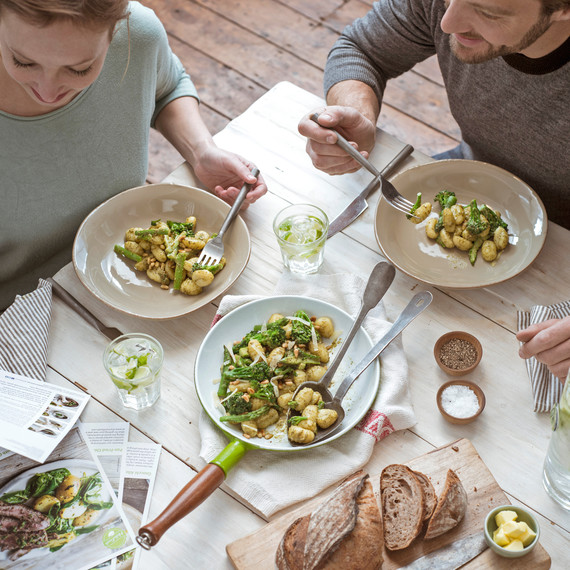 If you enjoy cooking but lack the time to shop or choose recipes, then deliveries of top-notch ingredients and recipes from companies that do the work for you saves you the organizing. They think, you cook. That means they deliver the premeasured ingredients for the recipes you've chosen. You're expected to have salt and pepper, olive oil, butter, and other basics; but if you order a pasta, they will send you a portioned out amount of dry pasta. They'll send the shallot, but you have to chop it. (And you do have to decide how many meals you want each week (most companies have a minimum of around three meals a week), and choose which of their weekly changing rotation of recipes you'd like to cook and eat.

Most services emphasize seasonal, often organic, produce and sustainable meats. Newcomer Marley Spoon ups the ante, sourcing from leading pureyors (think Pat LaFreida Meats and Hot Bread Kitchen). Their meals are sophisticated but approachable, and their well-written recipes are designed to be on the table in 30 minutes or less. All Blue Apron recipes are 35 minutes or less, HelloFresh 30 to 45 minutes, and Plated meals are 30 to 60 minutes. Of course, time is not the only criteria in making dinner, but it is vital for the home cook to know how long it will be before dinner is ready and how much time and effort he or she needs to put into dinner.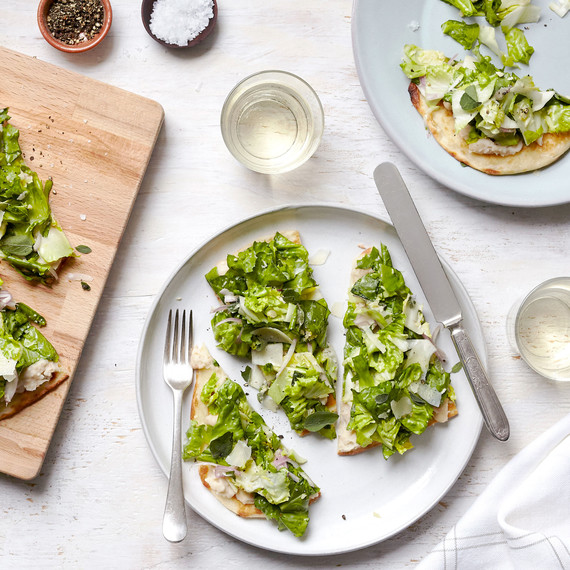 Dinner kits can especially help the less-experienced, less confident cook. Most services rate their recipes with level of difficulty; start with the easiest and work up. It might take you longer than the recipe says to form meatballs or thinly slice sweet potato, but consider this cooking school in the comfort of your own kitchen. And you get to eat the results. You're cooking, and cooking is something you get better at the more you do it, better also means faster. The plus side of meal-delivery kits is that you get the chance to get familiar with ingredients, taste what goes well together, and think about flavors and putting things together. You should try to choose a service with a culinary style that matches how you like to cook or how you wish you were cooking, or one that has the nutritional focus you want your meals to have, and learn from them.

Obviously this is not one size fits all, the kits vary in price, averaging around $9 a plate. That might be more than the average cost of a home-cooked meal in your house, then again the kits might be bringing you better-quality and more unusual ingredients (ground duck instead of beef for meatballs, tuna steak instead of canned tuna for salad). They aren't designed to be dinner every night, but minimum subscriptions are four portions (portions not meals) a week at Marley Spoon and Plated, or three meals for two people a week at Blue Apron.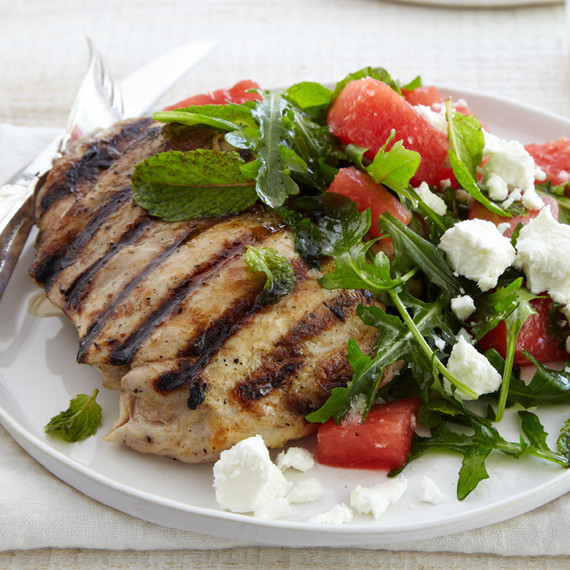 We want to help you cook more, and so do the dinner-kit delivery services. Some cover a wider geographical area than others. Each has its own personality: some have more adventurous recipes than others (whether you think that's a plus or a minus!); portions can be small, smaller than you might otherwise make or would get from a restaurant. Use a dinner-kit delivery service as a way to reduce dinner stress and to expand your cooking confidence, and be sure to make use of our many quick-and-easy weeknight dinner recipes too. As they say at Marley Spoon, "we love cooking."