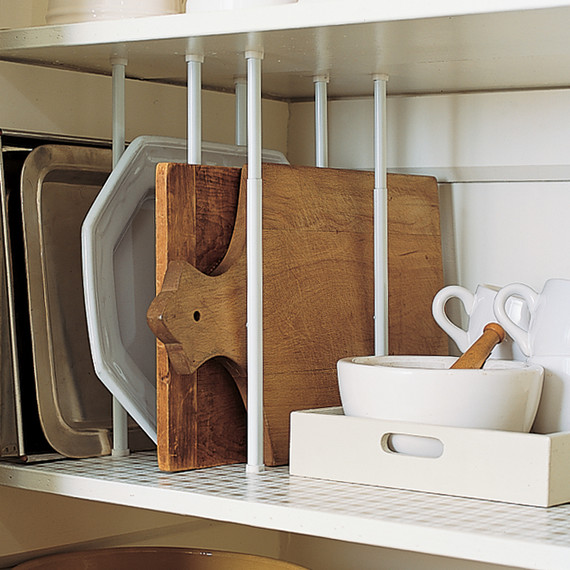 Make the Most of Your Cabinets
Even if your cabinet space is limited, a few simple tricks can help you maximize the storage you do have. Try using tension rods to support items like cutting boards and baking sheets, and use towel racks to support pot lids. No longer will pots, pans, and lids avalanche as you search for a matching set! You can also buy convenient, space-saving solutions for your cabinets like these under-shelf racks, at less than $10, you really don't have an excuse not to. While you're at it, stick a magnetic knife rack underneath your cabinets, and voila! Invisible knife storage that's easily accesible.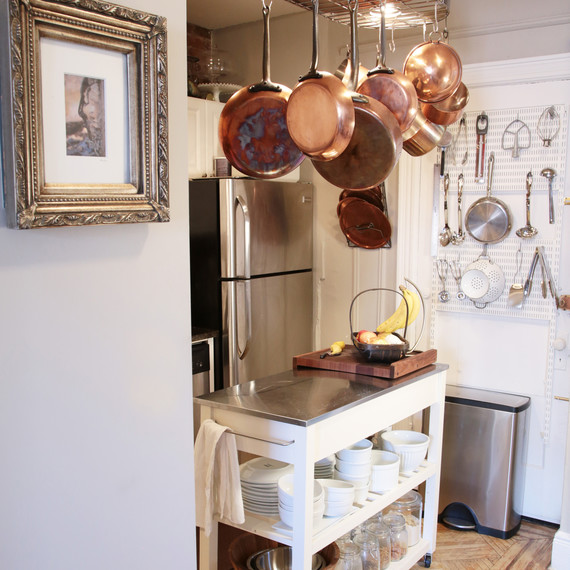 Learn to Love Peg Board
If you have a spare nook or awkward corner, put it to use. Mount a peg board (yes, you should absolutely paint it) and hang bulky pans and tools. Not only is this a great way to add storage, it's extremely affordable -- most sheets of peg board will only cost you up to $20.
Buy Pieces That Do Double-Duty
When choosing items for your kitchen, it's important to choose wisely and try to buy items that have multiple functions. For example, you can buy a cutting board that has a built-in colander -- it rests over your sink and doubles your counter space while you're cooking. Sweet.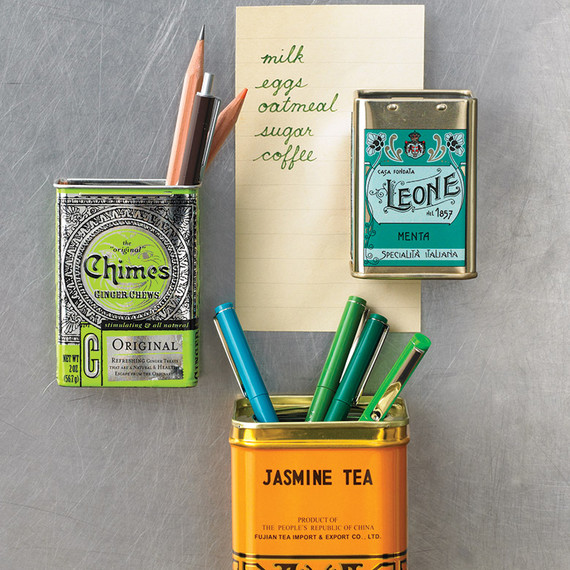 Make the Most of Unused Space
Your fridge takes up a lot of space, but did you know you can turn it into usable storage? Make magnetic spice containers you can slap on the side of the fridge, or these cute containers that can hold shopping lists, rubber bands, twist ties, and the like.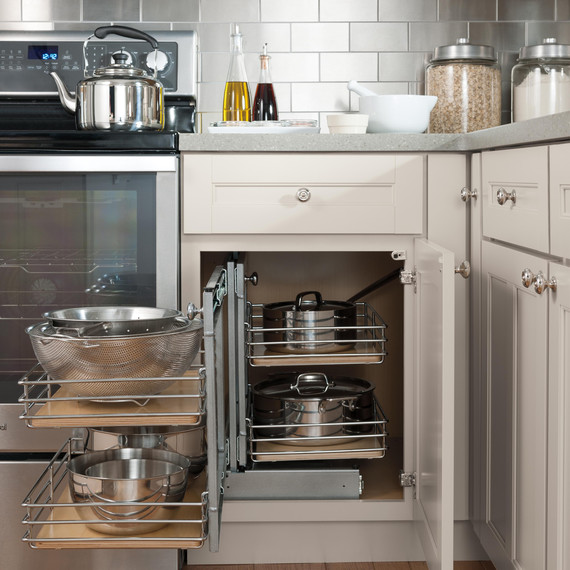 Forgo Shelves for Drawers
If you're the type of person who likes everything to be in its place and easy to reach, this is the solution for you. The drawers in this Super Cabinet extend fully so you can see where everything is.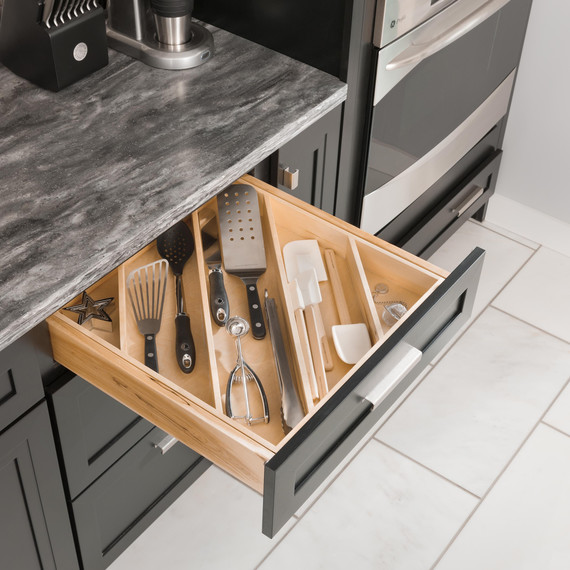 Get on the Slant
Give diagonal drawer storage a try -- it neatly separates your most-used tools and allows for a higher level of organization.
Want to know the best way to store kitchen knives? Watch the video below!