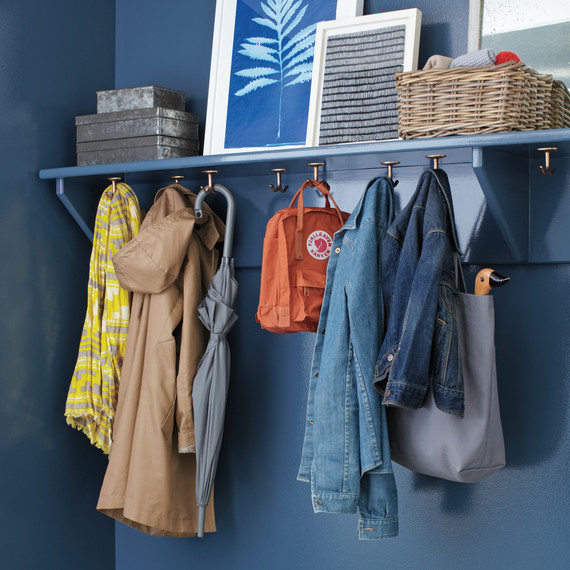 Clutter happens. Maybe you've been crazy busy at work and don't have time to clean when you get home. Or perhaps you're traveling every weekend and feel like you're living out of a suitcase. Or maybe you're just kind of a messy person. It's ok. We're here to help. We've gathered the seven most cluttered spaces that we constantly see in our clients' homes and offer easy design solutions to help keep you and your stuff organized!
Entryway
The entry to your home is literally the first impression people will get of your space, so it's important to keep it clear and clean. Your entry also tends to be the place where you (and your whole family) drop everything the minute you walk in the door! Make sure you have a space for your shoes, coats, and bags. We recommend a bench or a hanging storage solution to help tackle the clutter.
[ORGANIZE: Your Entryway With These Ideas]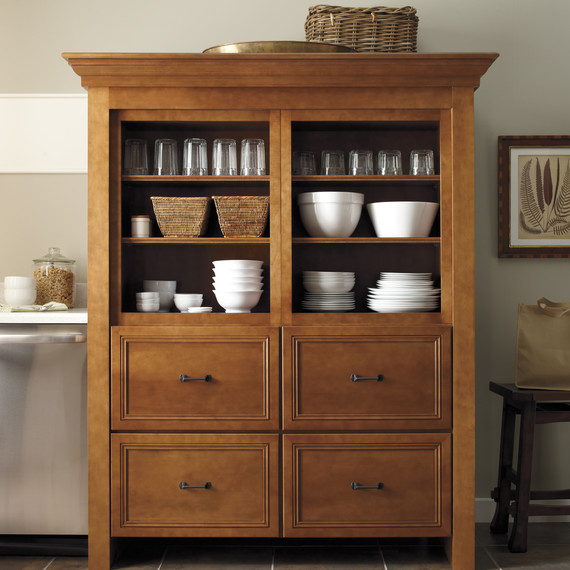 Your Kitchen Cabinets
Organized kitchen cabinets don't only belong in the pages of a magazine. Take a cue from these open shelves (BOLD!) and organize dishes by type, size, and color. You won't be overwhelmed with an avalanche of Tupperware whenever you open up your cabinet drawers, and you'll actually know where everything is when you need it.
[FOLLOW: These Steps to Get Your Kitchen Cabinets in Order]
Your Stairs
Okay, stay with us on this. We've seen many a home where the stairs act as some sort of storage system. That doesn't really make sense and could even be a fire hazard. We're not here to judge you, but you've got to cut. it. out. Enter our friendly and inexpensive solution—the household basket. Place three or four catchall baskets in ascending order up your stairs, and they will act as the perfect place to hold your extra things!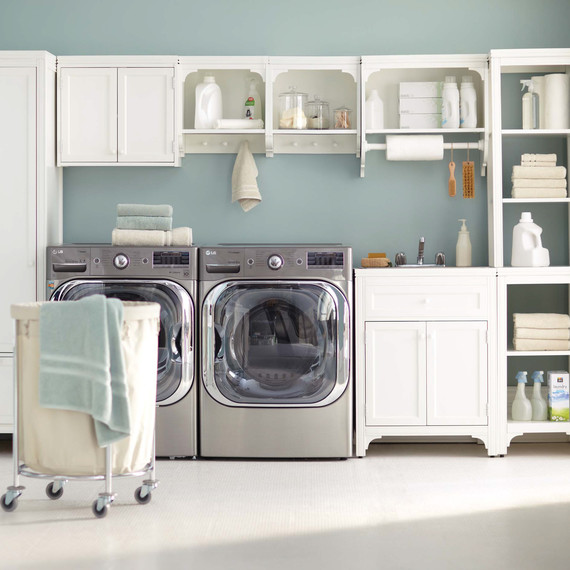 Your Laundry Room
If you're thinking, "But no one ever sees my laundry room," stop that right now! That's what got you into this mess in the first place. Optimize your laundry room by creating a space to sort dirty clothes, fold clean clothes, and hang your delicates. You can add counter space with a foldout table, or you can opt for built-in cube-inspired cabinets.
[LEARN: How to Set Up an Efficient— and Stylish— Laundry Room]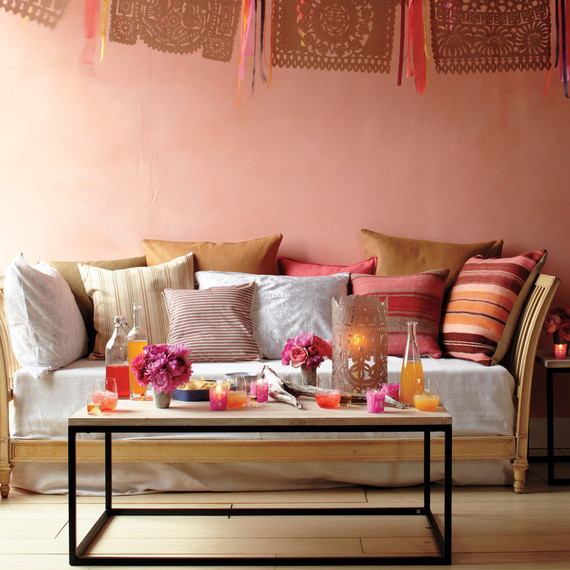 Your Coffee Table
Keep your coffee table from becoming a receptacle for used glasses and old magazines by taking some time to style it with cute accessories. Including a bouquet of flowers on your table will keep you inspired and your home feeling fresh. We recommend choosing a table with two tiers because you'll be able to use it for storage.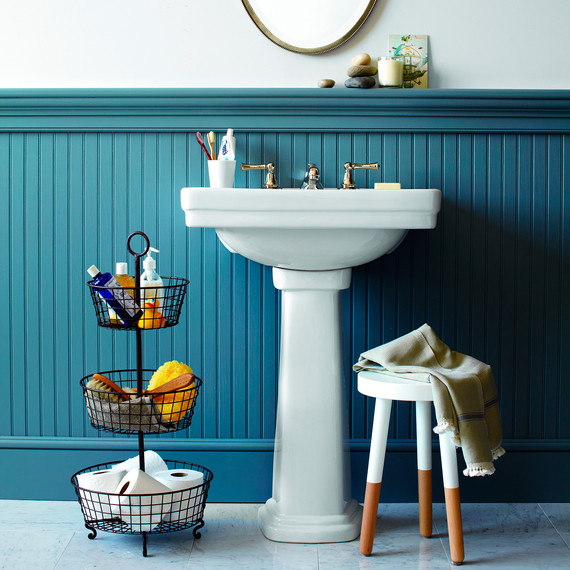 [INSTANT UPGRADE: This Simple Idea Will Transform Your Bathroom]
Your Desk
The area where you keep important paperwork, bills, and work documents should be one of the most organized spots in your home so you stay on top of work and responsibilities. Of course, papers can stack up quickly, so use office desk organizers to keep papers in order and pens and supplies in neat formation.
We know staying organized can be difficult, but with a little practice, the right supplies, and the right ideas, you'll be on your way to a beautifully organized home and you'll never look back on the chaos that once was.
For more on organizing your kitchen cabinets watch the video below!