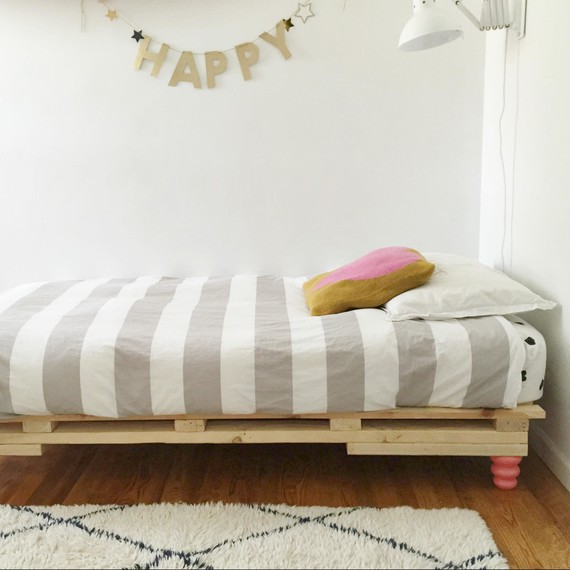 My litlle girl just turned 9 this year. Time flies when you're having a good time, right?! One detail about a 9-year-old is that they are in an awkward transition from little girl to big girl. So when it came to redoing my daughters' bedroom, I wanted to create a space that made her feel creative yet a little grown-up. With this makeover, I didn't want to spend a lot of money, so I found ways to change up details without breaking the bank.
The first change was in the bedding. I switched it from little-girl bright colors to this simple PB Teen striped duvet and Emily + Merrit for PB Teen B&W hearted sheets. I added a colorful heart pillow from Happy Habitat just for a fun detail.
My daughter loves to travel and loves to watch shows about traveling. So I decorated her dresser with some accessories from some of my travels and other trinkets that create an international vibe.
We also created paper triangles in fun colors that she can move around the room.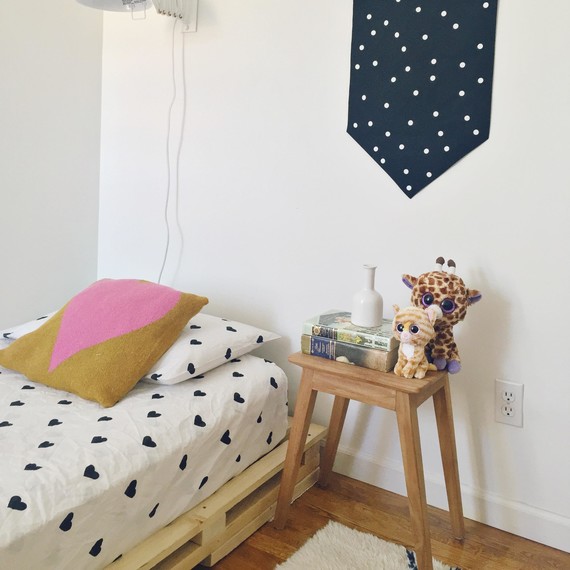 If you are stumped on what to do for art, sometimes a fabric banner is all that you need! This cute polka-dot banner from Summer Boyfriend would be a super-easy DIY and wouldn't cost much at all. Then you can add as much or as little color as you want!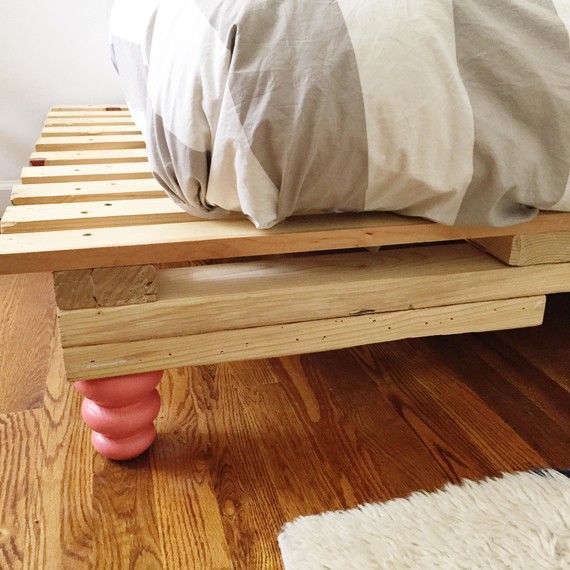 For my daughter's bed, my husband made a pallet bed. It's cute, but I wanted to give it some personality, so I added Pretty Peg legs in a bright pink. It's exactly what the bed needed to go from boring to awesome! Simple touches can sometimes be all that you need in a space to take it from little girl to big girl.
Most importantly, let your daughter help you with the room makeover. They think of the cutest details!
Looking for a cute DIY project? Watch the video below!