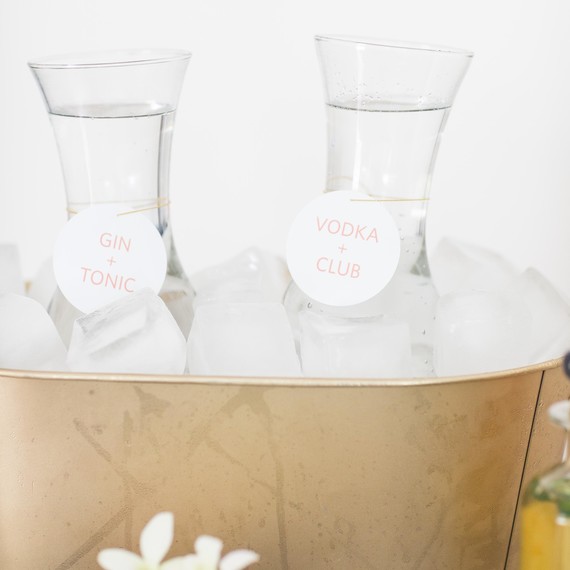 First, make two basic cocktails: one should be vodka and soda and the other can be something more fun but still light, like gin and tonic. This gives your guests two choices of spirits.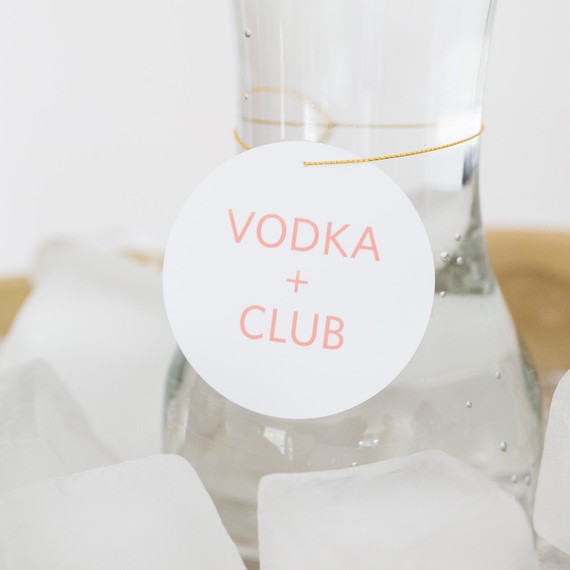 Then serve them on ice, with labels of course!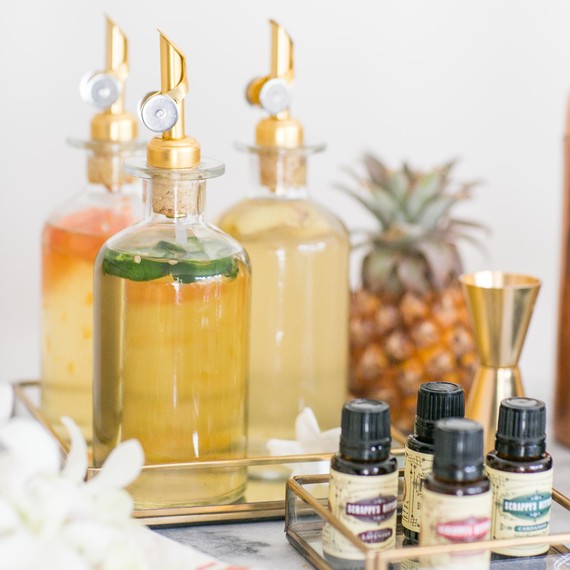 Give your guests a choice of simple syrups. We created ginger, jalapeño, and grapefruit simple syrups using Martha's base recipe. These are great because it allows everyone to control the sweetness of their drinks! I have friends who prefer sweet drinks and then other friends who'd rather have it bitter!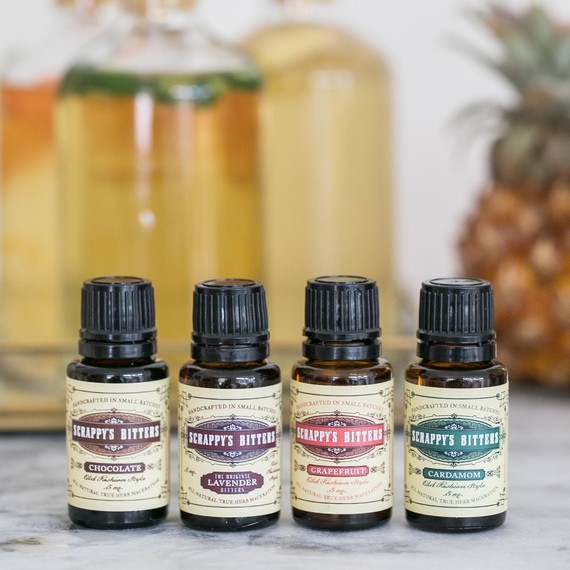 And speaking of bitters... place some out! Scrappy's Bitters are my absolute favorite! They provide an age-old flavor with a modern twist.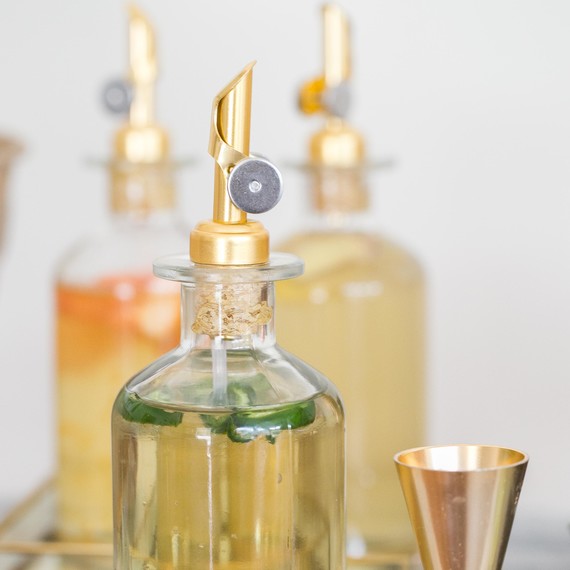 Don't forget to place a cocktail jigger out so your guests can measure the amount of simple syrup!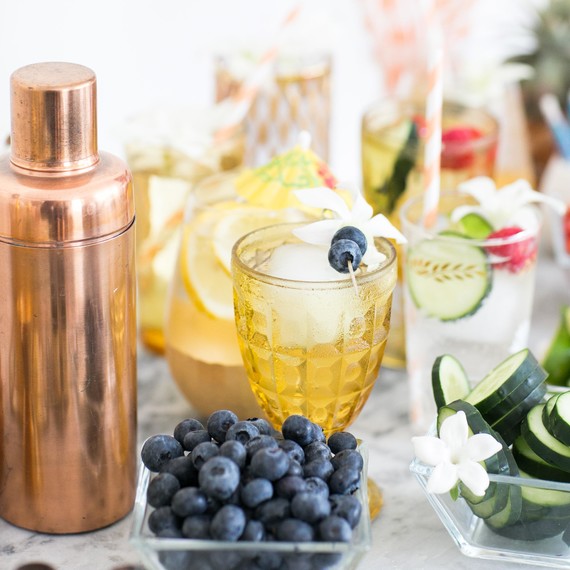 The next step in creating a DIY drink station is providing sliced fruit and fresh herbs with which to muddle or garnish drinks. Create fun combos like blueberry and cucumber or strawberry and raspberry. Provide enough options to make unique combos, and don't forget the lemon and lime wedges!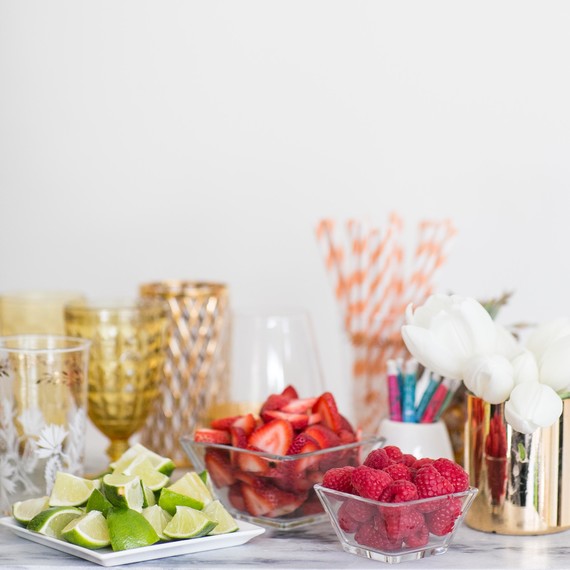 Let your guests choose all of the details, right down to their glass! Provide different sizes, shapes, and colors, as well as charming straws and mini umbrellas!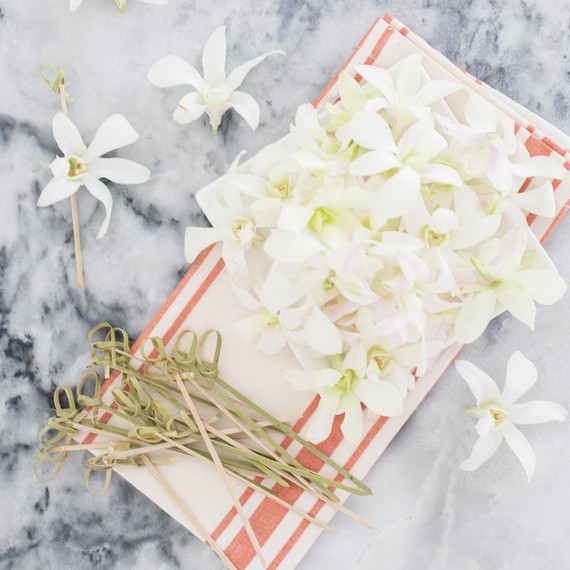 A flower makes any drink beautiful! Place some out with cocktail skewers. Guests can also add fruit and flowers to dress up their drink.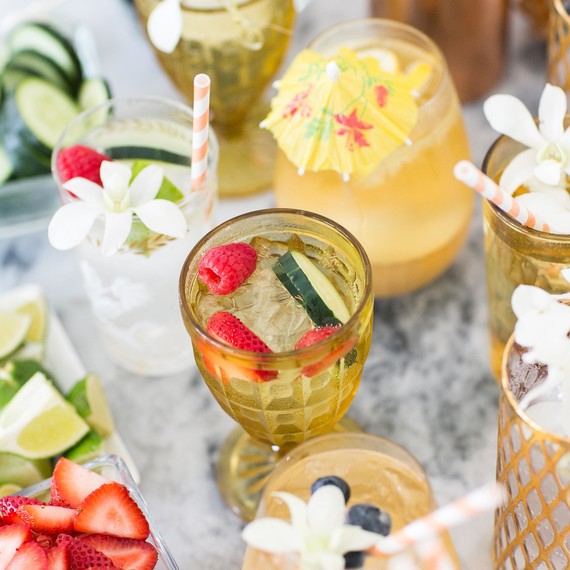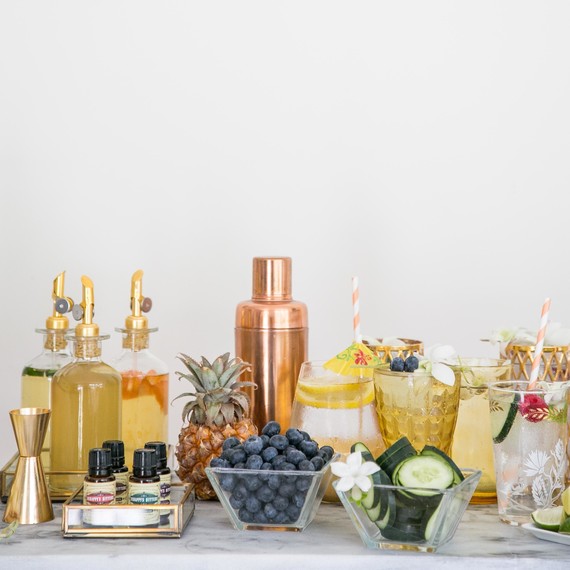 Set everything out on a bar or a kitchen island, and party on! Cheers! 
Watch the video below to learn how to make cute accessories for your cocktail straws!