It happens every year: I spend the long winter months frantically combining and recombining the somewhat limited supply of seasonal ingredients that are reliably available. One night it's roasted squash with kale salad, the next is parsnip soup with roasted kale, only to be followed with a failed attempt at parsnip "chips" and squash "guacamole" (that's when it gets really dark). It's times like those when the height of summer seems like a dream -- a single Sun Gold tomato is as within reach as, say, a tan -- and yet, not only do tomatoes indeed come into season, but there is inevitably a moment in which there seem to be too manytomatoes kicking around my kitchen.
Because wasting a single fresh berry is the kind of blasphemy that would make your winter-self weep into her twelfth bowl of roasted vegetable porridge, here are a few tips that will help safeguard against letting even a single morsel of summer abundance go to waste.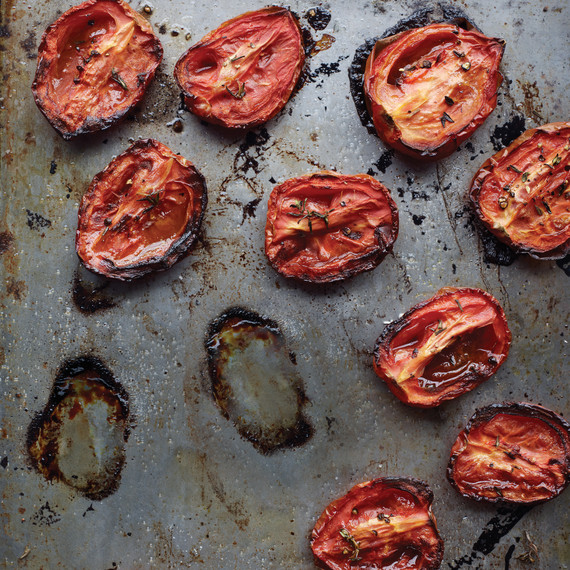 When you have too many tomatoes...
In an ideal world, I'm able to while away a few summer days canning a flat of tomatoes while humming "Volare" and channeling Sophia Loren, but the reality is that I'm only able to put aside the chunk of time it really requires every couple of years. Thankfully, my friend turned me on to an absurdly delicious alternative for the times when the tomatoes are at their peak and you can't bear to see one wasted.
If you roast tomatoes in the oven at 225 degrees for around three hours, you'll end up with a beautiful batch of easy-to-store tomatoes with all of their rich, summer sweetness concentrated into one bite! My favorite things about this technique:
1. We're talking about three hours of totally passive cooking, so that time is all yours.
2. Oven-dried tomatoes are heaven on pasta, in salads, or on garlic toast.
3. It works for all shapes and colors of tomatoes (although I'm partial to cherries and sungolds.)
To try your hand at it, check out this great step-by-step recipe.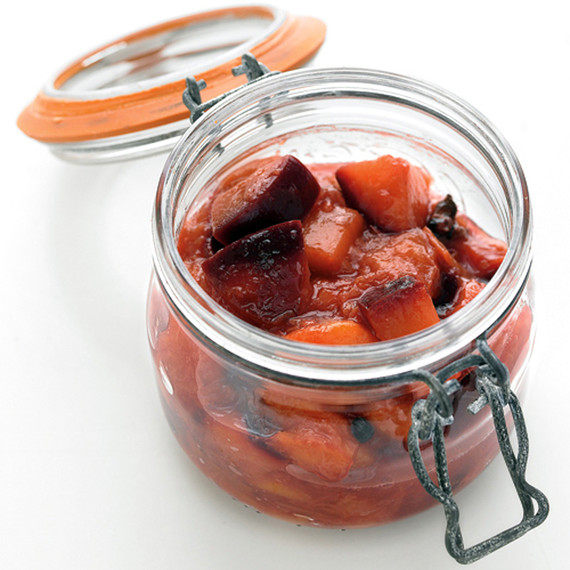 When you have too many berries...
Fruit that's about to pass its prime? Cook it down into a quick compote. Any combination of of berries works (stone fruit is great too), and the process couldn't be simpler. Just throw the fruit into a pot with a splash of water, a bit of sugar and cook gently over low-medium heat until the fruit falls apart and comes together in a nice, jamlike consistency. Compotes like this are great on yogurt, toast, or ice cream. And they're not terrible straight from the spoon either. 
If you're looking for more detail, take a look at this recipe for berry compote with whole wheat pancakes -- and as long as you're at the stove, you might as well make those pancakes too....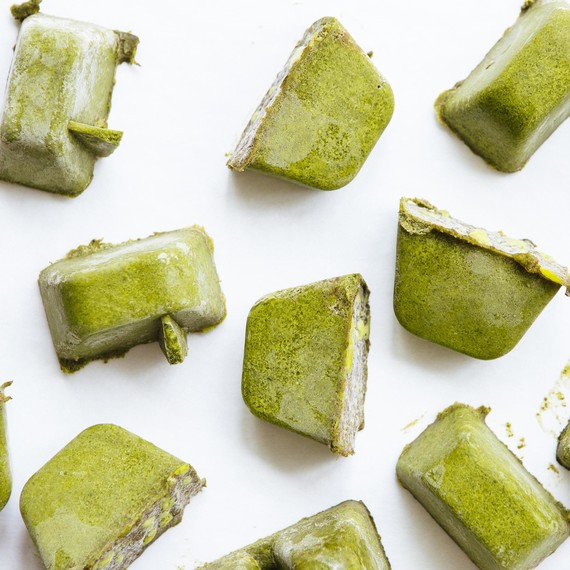 When you have too many herbs...
A very wise friend of mine once admitted that we might have a shot at global peace and harmony if every leaf on earth were basil, and we were all constantly surrounded by that heady aroma. (I agreed without hesitation.) As a result, very little of my summer cooking doesn't feature basil: I toss torn leaves into every salad, press whole leaves into every taco and include enough basil in every bowl of pasta so as to avoid a single forkful without it.
And yet, there are strange moments in which it seems like that whole bunch of basil languishing on my counter isn't going to get used, so it's times like those when I turn to my favorite method of preservation. Just puree the basil (or any fresh herb) with a glug or two of olive oil in a blender and pour into an empty ice cube tray and freeze. Not only does it safeguard against wastefulness, but helps stretch that flavor way past the season in which you can actually score the fresh stuff. Defrost the frozen basil all year long to add depth to pasta sauces, soups and braises.
Watch the video below for a delicious blueberry crumble recipe!