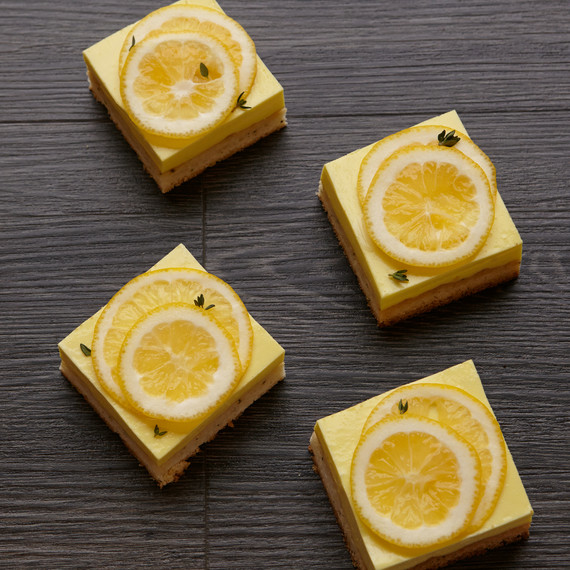 Usually around this time of year, the lemon trees in my yard are not too happy with me because their branches are too heavy with fruit. I try my best to use lemons in everything -- from the warm water and lemon I have as part of my morning routine to cooking, baking, and the occasional gin sours -- all to help out my lemon trees! During the summer, with all the pool parties and barbecues going on, my go-to dessert contribution is a classic lemon bar. It's a great way to use up lots of lemons too!

I love a good lemon bar. It has such a wonderful combination of flavors and textures. You've got a bright acidity that is balanced out with plenty of eggs and a buttery shortbread bottom. Leave it to Martha to take a classic recipe and make a genius move by incorporating "brown butter" in the crust.
 
To make brown butter, all you have to do is slowly heat up butter until the milk solids start browning into dark golden specks. You'll know you're doing it right when the room start to fill up with delicious nutty and toasty aromas. (Be careful not to burn it!)

The way I tweak this recipe is by using Cup4Cup where it calls for flour and incorporating 2 teaspoons of finely chopped thyme into the shortbread dough. While thyme is typically used in savory dishes, it also pairs well with lemon and butter, making it a wonderful addition to this dessert.
Still have more lemons to use? Try these Lemon Poppy-Seed Muffins.