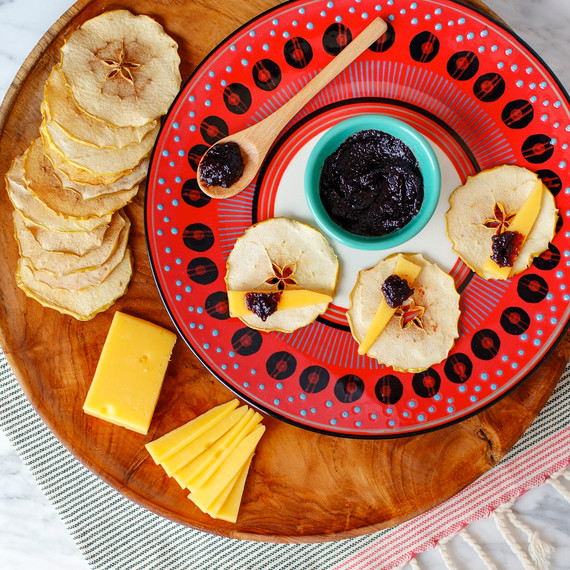 Simple & Crisp apple, orange, and pear crackers paired with delectable cheeses will be a unique and fresh spin on the traditional cheese-and-cracker routine -- guaranteed your guests will be heading back to the kitchen for more!
An apple cracker paired with a slice of smoked Gouda, topped with a dollop of plum jam is a match made in barbecue heaven. The sweetness of the apple and plum combined with the smokiness of the cheese will complement your grilled cuisine and impress your taste buds.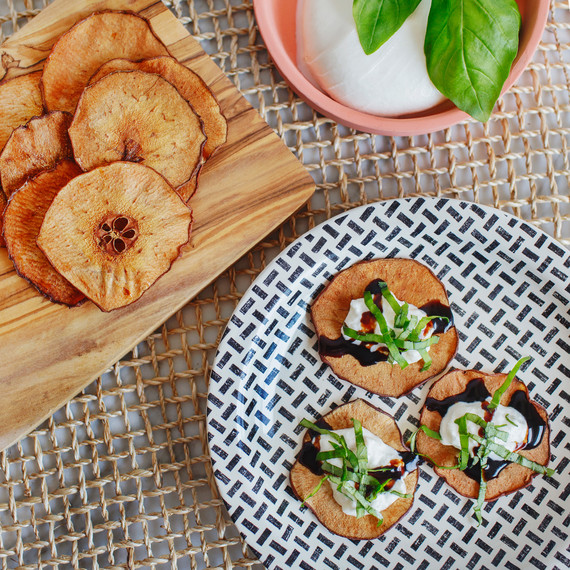 It wouldn't be a party without a spin on the classic Caprese. A pear cracker spread with a mouthwatering slice of burrata (mozzarella's buttery cousin!), fresh basil, and a drizzle of balsamic vinegar will catch the attention of your fellow foodies.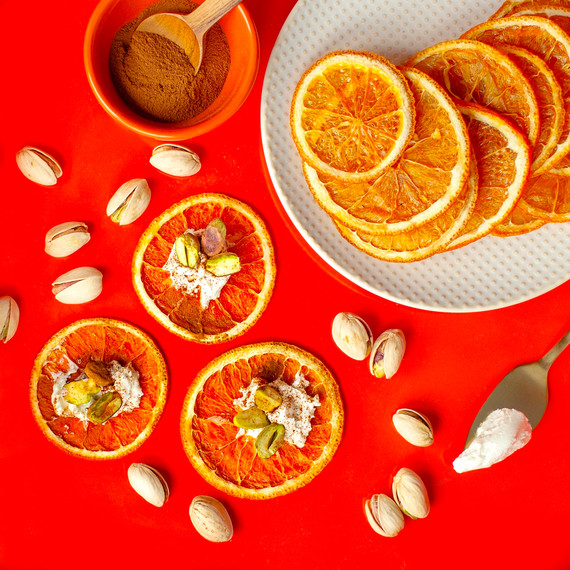 The fragrant citrus aromas of the orange cracker and the generous layer of creamy chevre will keep you feeling summery, but top it off with pistachios and a sprinkle of cinnamon for a peak at fall.
Photography by Michelle Moore
Another good snack to have at your get-together: caramel corn! Watch this video for the how-to.