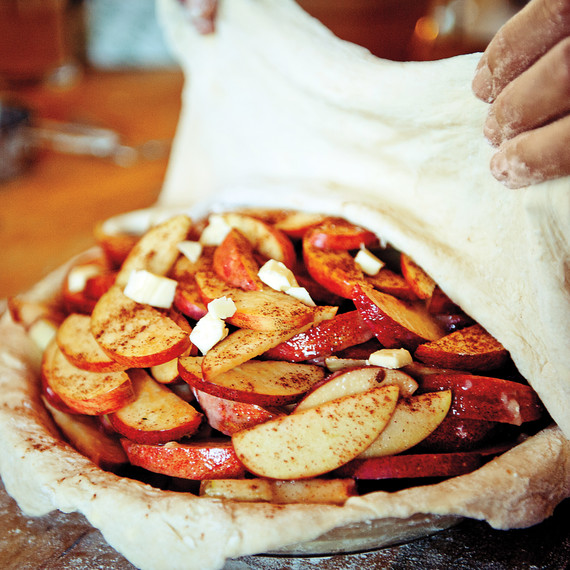 With pumpkin spice and chai enjoying their current pop-culture pedestal, does it seem like apple spice has fallen by the wayside? This simple mix of cinnamon, nutmeg, and cloves is a classic. The general ratio is approximately 4:2:1, with cinnamon taking the lead and clove bringing up the caboose. It's easy to combine the spices to make your own take on apple pie spice, and added to pie it makes for an apple-solutely delicious dessert. Our classic apple pie recipe showcases the trinity wonderfully. But don't just save it for pie, try it in apple crisp or crumble and add spice to muffins.
Cinnamon Is Key
Cinnamon is the dominant ingredient in apple pie spice. Some may say it's America's favorite spice. As with all spices, cinnamon should be stored in a cool, dry place. Also, don't use cinnamon or other spices that have been in your pantry for more than a year! The flavor will have dissipated. Apple-pie purists, like Martha, favor cinnamon and a little lemon. Try her Mile-High Apple Pie and you'll see why. But even apple pie spice can use a flourish...
Take a Bite of This: Other Ways to Amp Up Your Apple Pie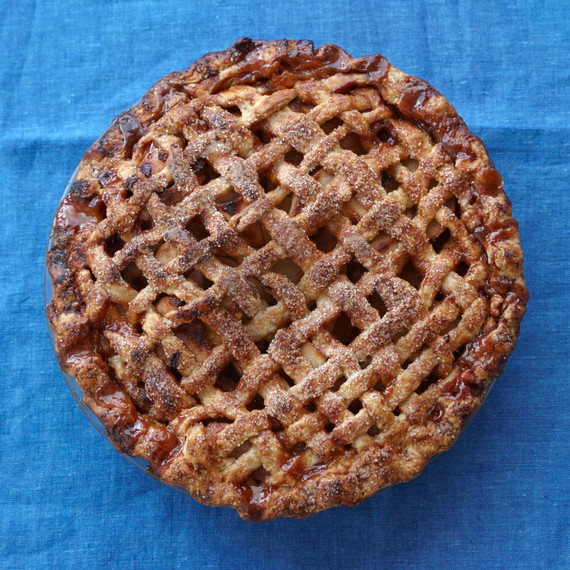 Caramel Apple Pie
Because, well, who doesn't love buttery caramel? It's a suprising addition to apple pie, but, boy does it work. Serve it a la mode because anything worth eating is worth eating with ice cream -- and because you can drizzle the ice cream with leftover caramel.
Get the Caramel Apple Pie Recipe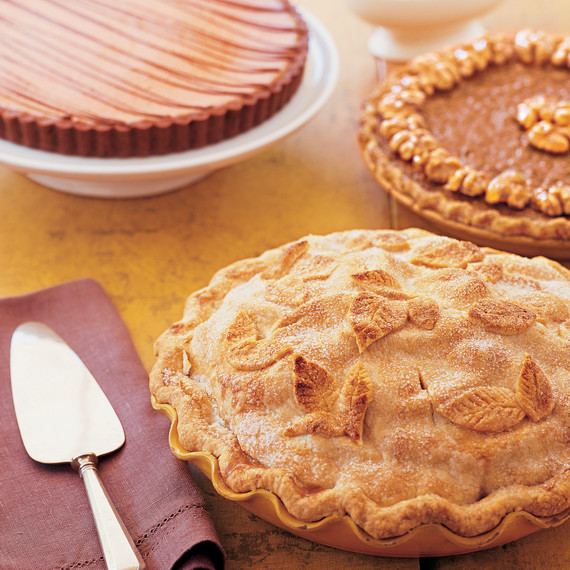 Chai-Spice Apple Pie
Indian chai, featured in the much-loved chai-spice latte, is an exotic but most suitable addition to apple pie. Fennel and cardamom join hands with the cinnamon and cloves of apple pie spice in a union that's almost as good as the Spice Girls themselves. 
Get the Chai-Spice Apple Pie Recipe
Cheddar-Crusted Apple Pie
When there's cheese around, we don't like many other distractions. Let the cheese do the talking, we say. But rules are made to be broken, and this cheddar cheese crust makes a rich contrast for the apple inside.
Get the Cheddar-Crusted Apple Pie recipe