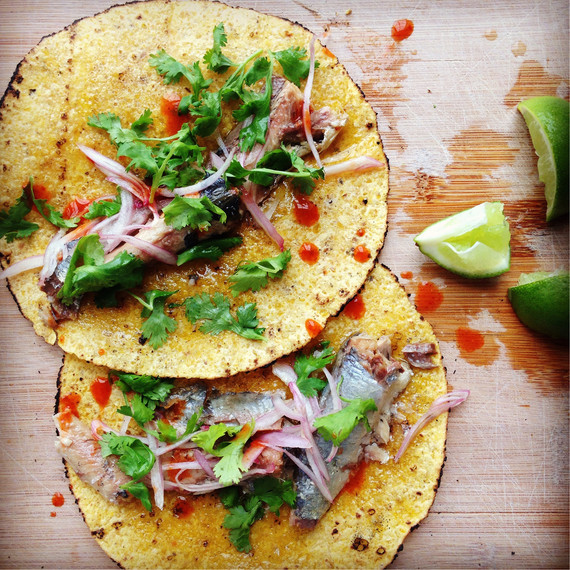 For instant fish tacos, break out the jarred sardines! Yes, really!
Try Our Sardine Taco Recipe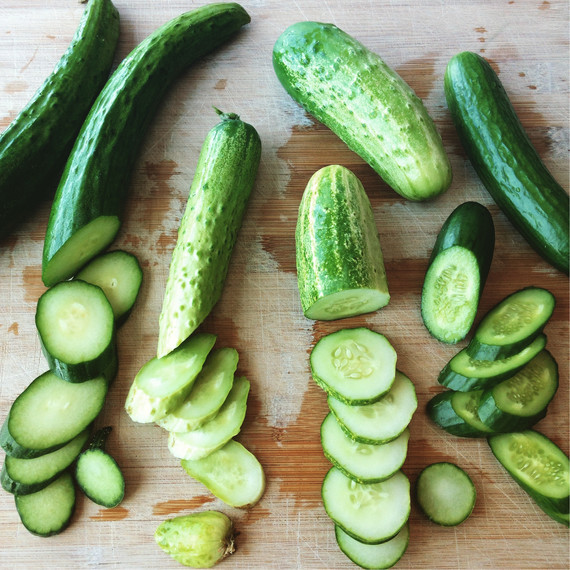 Side by side! Farmer's market cucumber tasting courtesy of recipe tester @lindsaystrand. Left to right: Japanese. Korean, Kirby, and Persian. (Japanese from #bodhitreefarm were our faves. <3) 
Check Out These Recipes for All Things Cucumber!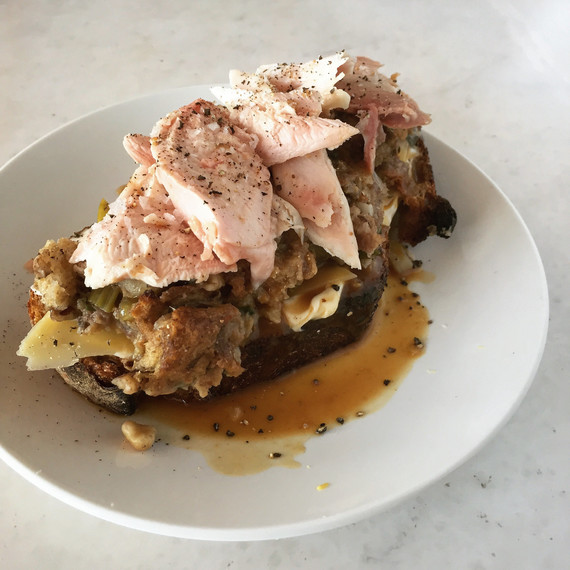 It's the day after Thanksgiving in the test kitchen and food editor @brooklyncooks put the leftovers to use with this knife-and-fork open-faced sandwich. The breakdown from top to bottom: turkey, lots of stuffing with lots of gravy, clothbound cheddar, mayonnaise and Dijon, and a thick slice of lightly toasted rustic bread.

Inspired? If you don't have leftover turkey, maybe a Cobb-Salad Sandwich, Italian Pressed Sandwich, Deli Reuben?
Or Go Summer with a Peach, Tomato, and Ricotta Sandwich