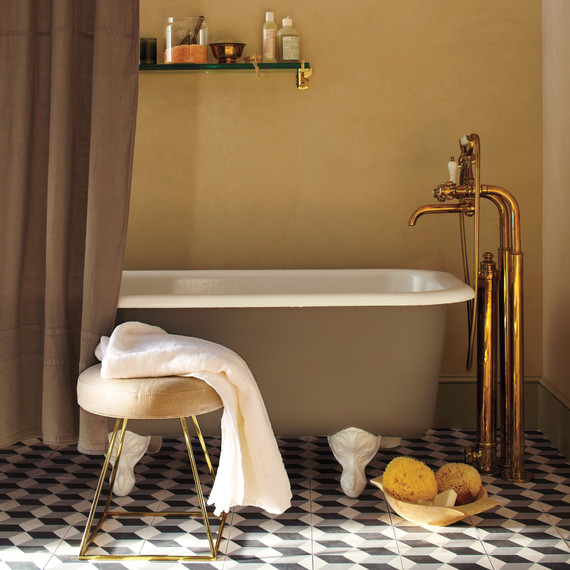 Look Up. People think they don't have room for a shelf in the bathroom, but if you have a door, you probably have an empty wall above it. Use that space to stack towels and stash toiletries. You'll reduce clutter while adding storage space.
Hack your hardware. Switching out faucets and drawer pulls is easy but impactful. Brass hardware is on point -- be sure to maintain it by wiping away droplets with a soft cloth, since the minerals found in tap water can spot unlacquered brass.
Get reflective. Lining the back of a medicine chest with mirror makes the chest appear deeper, which makes the whole space seem larger. It's a small change, but if you're digging around in there every day, it makes a big difference.
Draw the line. Nothing ages a bathroom like dingy grout. A fresh coat will do wonders, but using a new color (such as black instead of white) can change the whole look of the tile without the cost and inconvenience of reflooring.