Whether you start with rhubarb, sour cherry, peach, or blueberry -- the result will be a luscious two-crust fruit pie.
And watch our Kitchen Conundrums video for Thomas Joseph's tips and tricks for making foolproof fruit pie.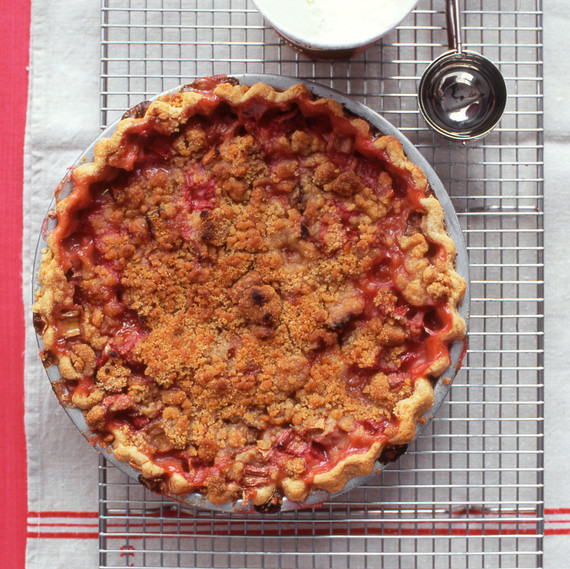 Rhubarb Pie
Known as the "pie plant," this tart ingredient can be baked into a delicious pie of its own, like the tasty treat scene here (click below to watch a video of Martha and our test kitchen expert Sarah Carey baking this beauty -- and get the recipe). Of course, rhubarb is often paired with the sweetness of juicy strawberries, which makes for a perfect marriage of flavors. Click here to bake our Strawberry Rhubarb Lattice pie.
Or Make the Rhubarb Crumble Pie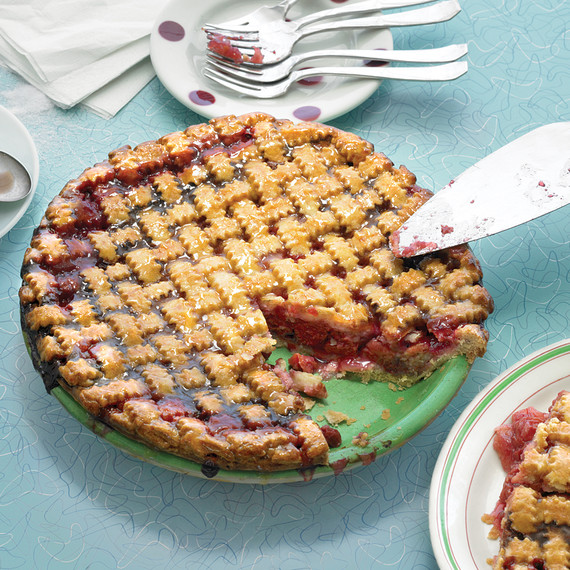 Sour-Cherry Pie

Another sweet-tart combo is the sour-cherry pie.  Summer is sour cherry season, so grab a bagful and create our beautiful, lattice-crusted version.
Make the Sour-Cherry Pie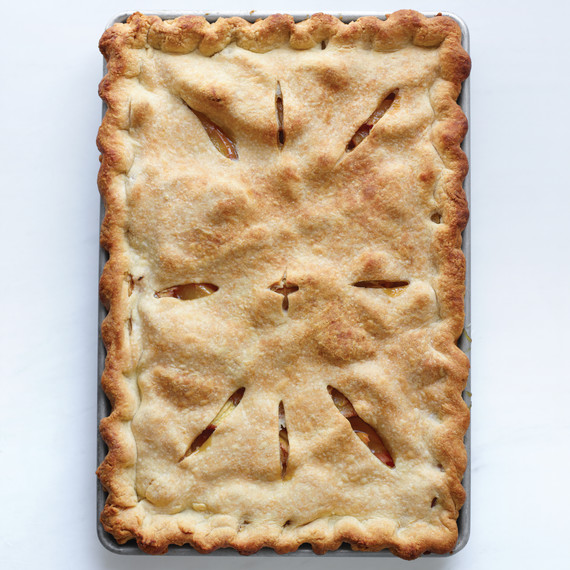 What's possibly sweeter than sinking your teeth into a juicy peach? Sinking your fork into an oozing peach pie. Try a twist on the typical with this peach slab pie. 
Make the Peach Slab Pie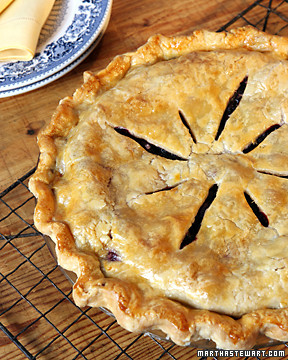 In the heart of summer, blueberries abound. The classic blueberry pie is not only a crowd-pleaser, but it's also a cinch to make. Try this irresistible recipe adapted from "Martha Stewart's Baking Handbook," and watch eyes go wide with delight! 
Make the Blueberry Pie