Strawberries are one of the most popular fruits sold in America, but did you know that they're actually not a fruit? Strawberries are members of the rose family and are technically receptacles (the thickened part of a stem) rather than fruit (which are usually parts of the flowering portion of a plant). Regardless of the common misperception, strawberry is one of the world's most popular flavors.

Chock-full of vitamins and antioxidants, and naturally delicious -- they are my favorite summer ingredient!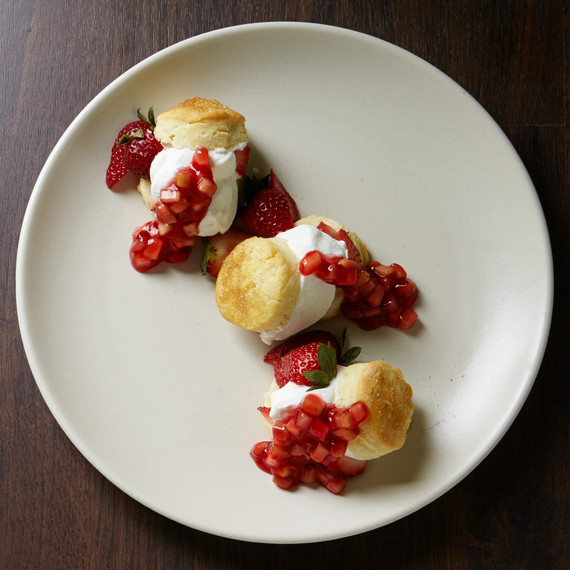 I particularly enjoy pairing strawberries with flaky and buttery pastries -- it's one of the best combinations of flavors. A classic summertime dish in my home is strawberry shortbread with fresh whipped cream. We added a bit of a twist to the classic by adding spoonfuls of Martha's recipe for rhubarb compote.
 
I like to bake up smaller biscuits and plate the dessert as shown above. It's simple, but a great way to present the traditional recipe in a more elegant way.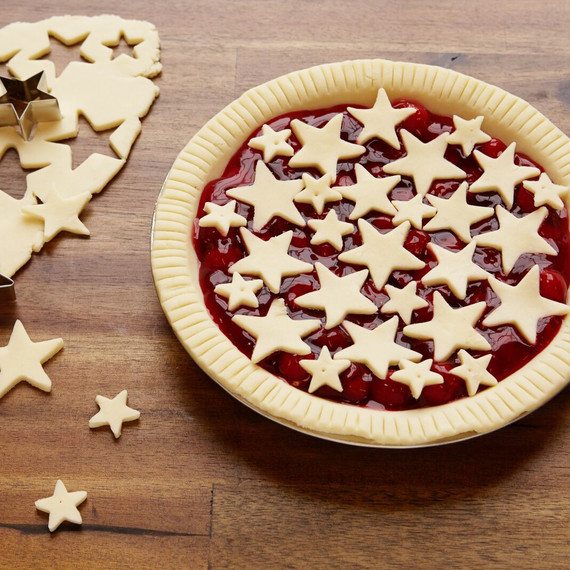 Another summer strawberry recipe is one I love to bake for cookouts and outdoor parties: strawberry pie. You really can't beat picnicking outdoors during the warm-weather months, and picnicking with a pie is even better! It's the perfect casual, easy-to-transport dish that you'll want to bring to every laid-back gathering.

To make a pie with fun shapes on top, I make a double batch of pie crust and use half for shaping the bottom of the pie, and the rest I roll out and cut into fun, decorative shapes to top the pie.

While stars are perfect for Memorial Day, Labor Day, or the Fourth of July, you can have fun with the shapes you choose and make this dessert a fun and beautiful treat for any summer gathering.