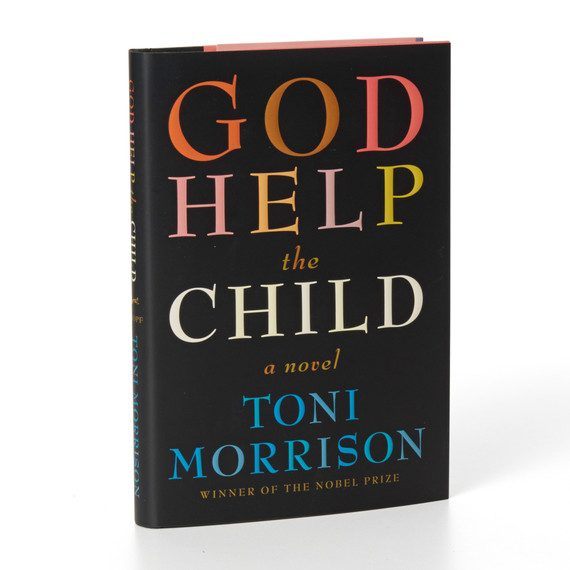 Summer definitely is the season of rest and relaxation, but that doesn't mean your summer reading list can't pack a punch with a thought-provoking, unforgettable novel. Nobel Prize winner Toni Morrison's "God Help the Child" transports us into the life of a beautiful woman named Bride.
Through her life, we contemplate everything from being a mother and why we inevitably judge others for their appearances to all the various relationships we form over the course of a lifetime. "God Help the Child" is definitely a departure from your typical light beach read, but if you're looking for a novel that will stick with you once the days start getting a little cooler, try this novel. 
FROM THE PUBLISHER
Spare and unsparing, "God Help the Child" -- the first novel by Toni Morrison to be set contemporarily -- weaves a tale about the way the sufferings of childhood can shape, and misshape, the life of the adult.
At the center: a young woman who calls herself Bride, whose stunning blue-black skin is only one element of her beauty, her boldness and confidence, and her success in life; but which caused her light-skinned mother to deny her even the simplest forms of love. There is Booker, the man Bride loves and whom she loses to anger; Rain, the mysterious white child with whom she crosses paths; and finally, Bride's mother herself, Sweetness, who takes a lifetime to come to understand that "what you do to children matters. And they might never forget."
This novel sure is one that we won't soon forget, so we want to know: What's one novel you've read that has stuck with you throughout the years? Let us know in the comments below! 
Want to know what else we are reading this summer?
"The Rocks" is a love story set on the Spanish island of Mallorca, and it uniquely unravels the story of two families by unfolding the plot in reverse. What is the big secret that has kept these two families interwoven for 60 years? We bet you'll be anxiously flipping the pages to find out like we were.
Written by Martha Stewart Weddings executive editor Eleni N. Gage, "The Ladies of Managua" follows three generations of Nicaraguan women as they struggle with loss, love, and family dynamics. Gage wrote the first draft of the novel during the seven months she lived in Nicaragua with her daughter and husband, who is Nicaraguan himself. This novel is perfect if you're stuck at home on a rainy day and want to be transported to a much more luxurious and tropical faraway country.
The Living Book Club is always a fan of a good read about food! Which is why J. Ryan Stradal's first novel, "Kitchens of the Great Midwest," is the next pick on our summer reading list. It takes us through the life of Eva, a young woman from Minnesota, who becomes a globally renowned chef. The trials and tribulations of her life are told from the perspective of eight people, through the recollection of bake sales, eating contests, and delicious dishes.