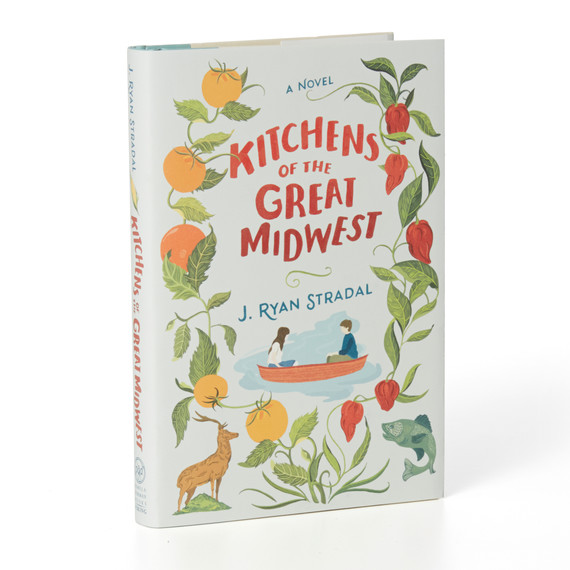 The Living Book Club is always a fan of a good read about food!  Which is why J. Ryan Stradal's first novel, "Kitchens of the Great Midwest," is the next pick on our summer reading list. It takes us through the life of Eva, a young woman from Minnesota, who becomes a globally renowned chef. The trials and tribulations of her life are told from the perspective of eight people, through the recollection of bake sales, eating contests, and delicious dishes.
Stradal's unique voice will wind you through the ever-evolving relationships between Eva and those who love her. Whether you aspire to open your own restaurant one day or you just have that one signature dish you've perfected, any foodie will cherish and savor this novel.
FROM THE PUBLISHER
When Lars Thorvald's wife, Cynthia, falls in love with wine—and a dashing sommelier—he's left to raise their baby, Eva, on his own. He's determined to pass on his love of food to his daughter—starting with pureed pork shoulder. As Eva grows, she finds her solace and salvation in the flavors of her native Minnesota. From Scandinavian lutefisk to hydroponic chocolate habaneros, each ingredient represents one part of Eva's journey as she becomes the star chef behind a legendary and secretive pop-up supper club, culminating in an opulent and emotional feast that's a testament to her spirit and resilience.
How has food played a role in your life? Let us know as you take a bite out of "Kitchens of the Great Midwest"!