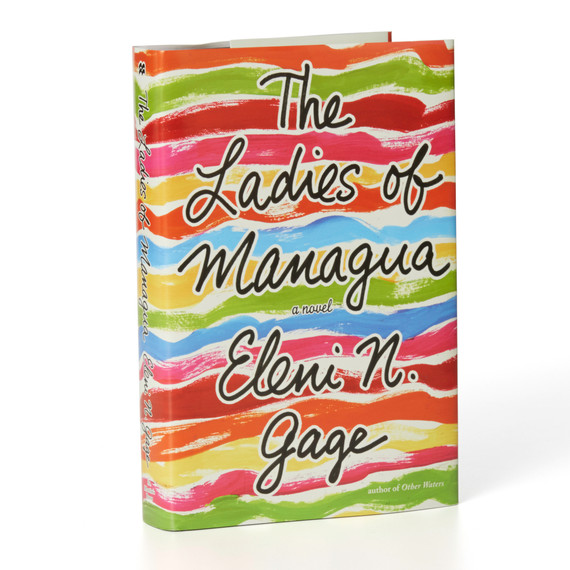 Summertime brings with it longer days and more free time, so it only makes sense that the Living Book Club honor the extra hours with a few extra selections. In book club tradition, for the third year in a row, we've chosen eight fascinating books to read, pass along, and discuss with our friends. Just because your summer calendar is filling up with vacations and weekend trips doesn't mean you can't squeeze in a mini club meeting over a quick coffee or, better yet, while soaking up some rays on the beach.
For the first selection on our reading list, we could not have been more proud to keep it in the family. Written by Martha Stewart Weddings executive editor Eleni N. Gage, "The Ladies of Managua" follows three generations of Nicaraguan women as they struggle with loss, love, and family dynamics. Gage wrote the first draft of the novel during the seven months she lived in Nicaragua with her daughter and husband, who is Nicaraguan himself. This novel is perfect if you're stuck at home on a rainy day and want to be transported to a much more luxurious and tropical faraway country. 
FROM THE PUBLISHER
When Maria Vazquez returns to Nicaragua for her beloved grandfather's funeral, she brings with her a mysterious package from her grandmother's past -- and a secret of her own. And she also carries the burden of her tense relationship with her mother, Ninexin, once a storied revolutionary, now a tireless government employee. Between Maria and Ninexin lies a chasm created by the death of Maria's father, who was killed during the revolution when Maria was an infant, leaving her to be raised by her grandmother Isabela as Ninexin worked to build the new Nicaragua. As Ninexin tries to reach her daughter, and Maria wrestles with her expectations for her romance with an older man, Isabela, the mourning widow, is lost in memories of attending boarding school in 1950's New Orleans, where she loved and lost almost 60 years ago. When the three women come together to bid farewell to the man who anchored their family, they are forced to confront their complicated, passionate relationships with each other and with their country -- and to reveal the secrets that each of them have worked to conceal.
Lushly evocative of Nicaragua, its tumultuous history, and vibrant present, Eleni N. Gage's "The Ladies of Managua" brings you into the lives of three strong and magnetic women, as they uncover the ramifications of the choices they made in their pasts and begin to understand the ways in which love can shape their futures.
Let us know if you're getting to know "The Ladies of Managua," and share any of your favorite moments from the novel in the comments below! Make sure to check back often for more picks from our summer reading list.