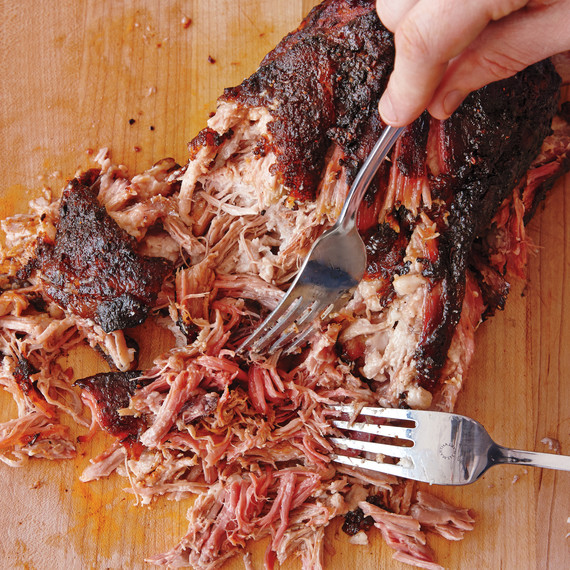 Here's the rub! Or rather here's the how-to, the four steps to making pulled pork North Carolina-style.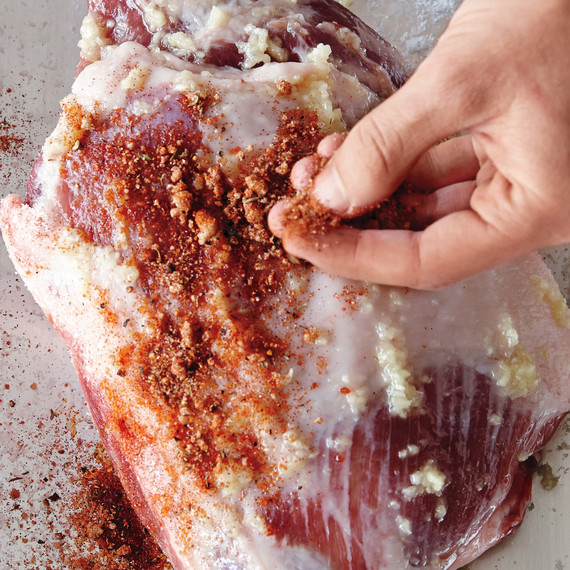 1. Season pork the night before!
Season pork all over with salt. Cover with plastic wrap and refrigerate overnight. The next day, stir together garlic and oil. Mix together sugars, paprika, pepper, mustard, and thyme. Rub oil mixture over pork, then sugar mixture. Let stand while you heat grill.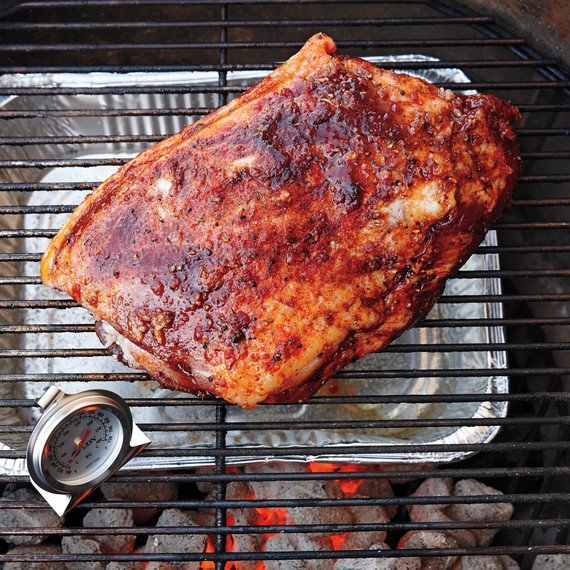 2. Prepare grill
Open grill vents. Prepare a chimney with 80 charcoal briquettes; place on small lower grate. Ignite; let burn until top layer is turning ash gray, about 20 minutes. Place a small disposable roasting pan on one side of grate. Add 2 cups hot water. Pour coals in on other side. Top with main grill grate.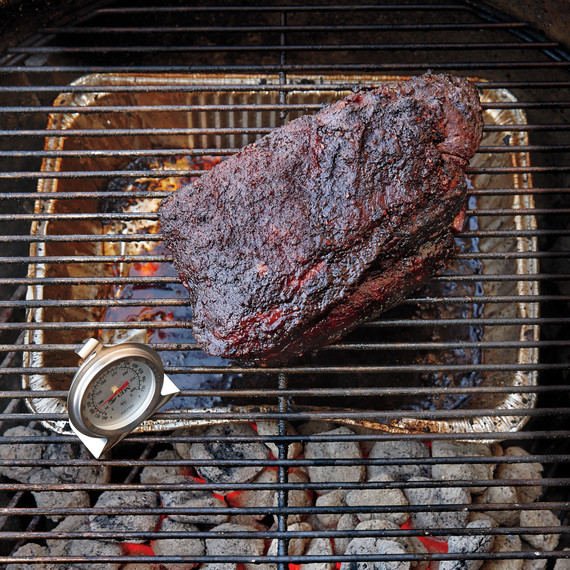 3. Cook pork
Place pork on grill over pan of water. Cover grill with lid, keeping top and bottom vents halfway open. Every hour, add briquettes (about 16) as needed to keep grill temperature at a steady 300 degrees. Cook until a thermometer inserted in thickest part of pork registers about 200 degrees, 7 to 8 hours.
4. Shred meat, make sauce, and serve
Let meat stand 20 minutes before pulling apart with two forks. Meanwhile, whisk together sauce ingredients in a bowl. Toss pulled pork with 1 cup sauce. Pile pork on buns, then top with slaw and cucumber. Serve with pickles and remaining sauce on the side.
Get the Classic North Carolina Pulled Pork Recipe