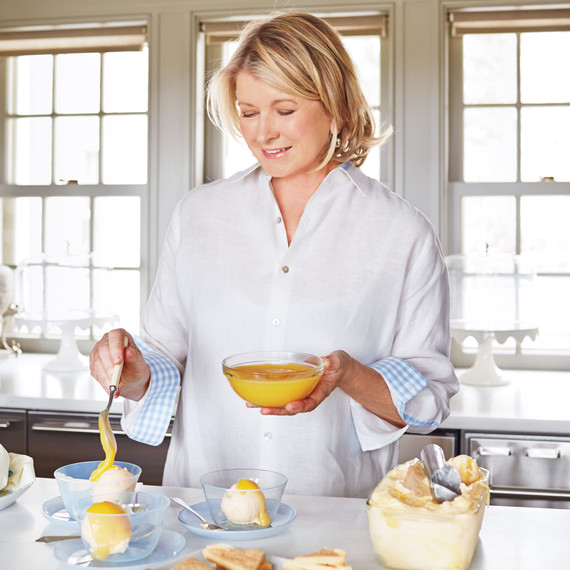 I am always rethinking dessert. I've never been a big consumer of plain ice cream on its own—but I am a longtime fan of sundaes, banana splits, and ice cream sodas. I started serving "embellished" ice cream at informal dinner parties and discovered that everyone loves digging into a delicious combination of ice cream and flavorful toppings and other components.
Personally, I love strawberry shortcake. I adore Key lime pie. And a Mounds bar right out of the freezer is a great way to cool down on a hot summer day. Take the basic ingredients of these three delectable favorites, add a scoop or two of ice cream, and you have a delightful dessert for a summer dinner party or an afternoon barbecue, or simply a lazy-day treat.
Each sundae here begins with vanilla ice cream—make your own (try my recipe), or use a good-quality store-bought version. Then add simple-to-make components that can be prepared in advance. Butterscotch and strawberry sauces, lime curd, rich pound cake, crunchy shortbread, and chocolate-almond-coconut clusters are my preferences. Please imagine and invent your own sundaes. Blueberry pie? Peach cobbler? Italian plum cake? Enjoy!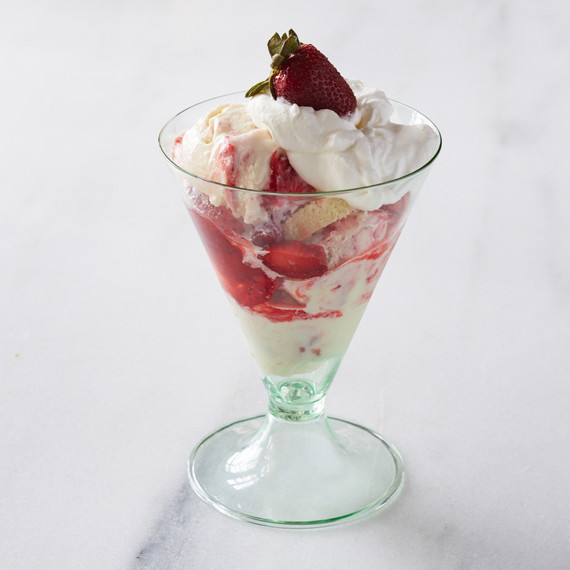 Make the most of strawberry season by swirling a quick sauce into ice cream and spooning more on top.
Get the Strawberry-Shortcake Sundaes Recipe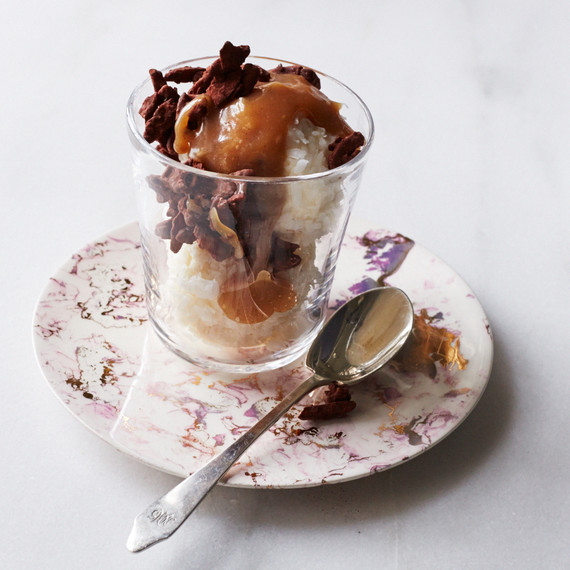 If you love coconut-chocolate candy bars, this may be your dream dessert. Ice cream coated in shredded coconut is served with bourbon-spiked butterscotch sauce and a crunchy chocolate-almond topping. You will have more of the topping than you need—and that's a very good thing, as it's also excellent on its own.
Get the Coconut-Chocolate Sundaes Recipe
Key limes are in season during the summer and pack a punch -- they have a more intense flavor than the common Persian limes (which can also be used here). In this sundae, shortbread stands in for the "crust," and a bruleed meringue topping completes the pie-like dessert.
Get the Key Lime-Pie Sundaes Recipe