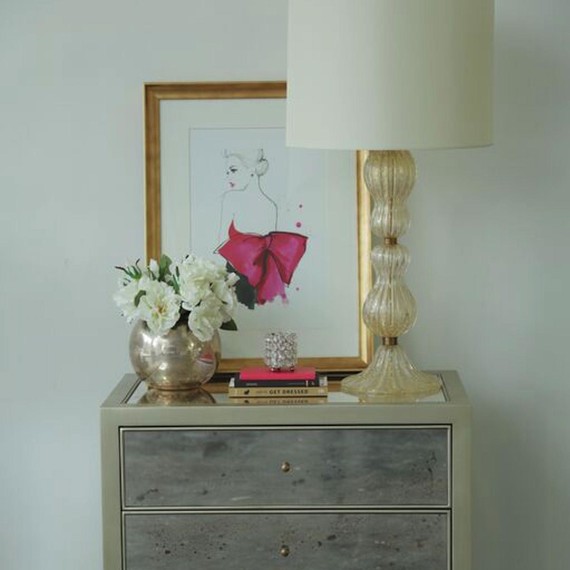 Design Style: Hollywood Regency
If you want to wake up every morning feeling like a classic movie star, Hollywood Regency is the bedside style for you. To get this style, combine a lacquered nightstand with mirrored drawers, a vintage glass table lamp, and a 1930s-style fashion print.
It may be a little flashy for some, but lots of glitz and shine are key to this look. Flowers placed within a chrome bowl are a nice touch, and keeping fresh flowers by the bed will help you feel as enlivened as a star of the silver screen when you wake up each morning.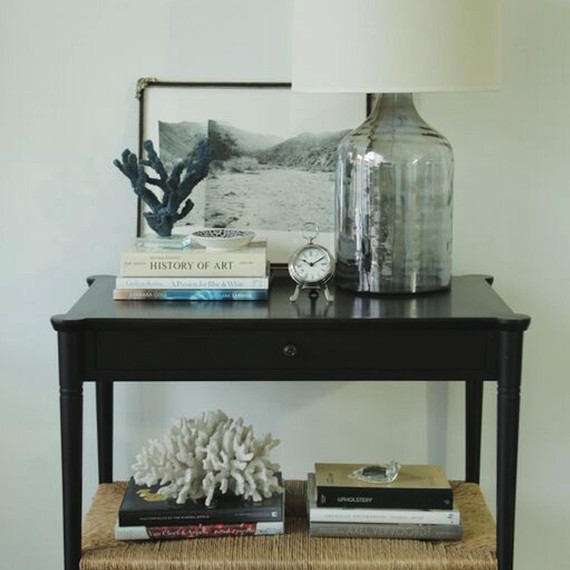 Design Style: Coastal 
A coastal-inspired nightstand incorporates a traditional style while paying homage to the seaside. You know how some people listen to recordings of ocean waves to help them sleep? Think soothing ocean sounds when designing your coastal bedside table. Round up a few pieces of coral, a calming image of the beach, and a blue-tinted lamp for an effortlessly chic bedside display.
Limit your color palette to shades of blue, sandy tones, and a touch of black and white to ensure a cohesive look.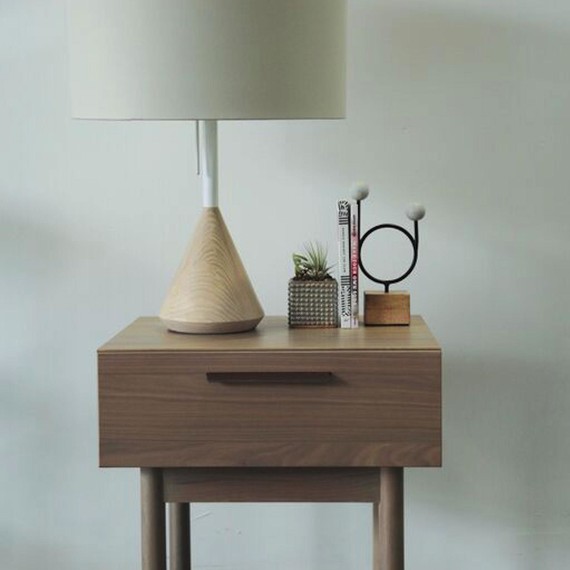 Design Style: Scandinavian/Modern
This popular design style is all about minimalism, a neutral palette, and a touch of the outdoors. The straight lines of the side table keep the bedroom looking streamlined while the smooth oak wood gives a nod to nature. Pick simple, modern pieces to get the look. Try a structured lamp with a small plant and a decorative, modern sculpture for keeping a well-curated book selection organized.
Simple can be best when it comes to a bedroom, so you'll surely rest easy with this neat and orderly table beside your bed.
With a beautiful nightstand that suits your style, you're sure to get the best night's sleep.