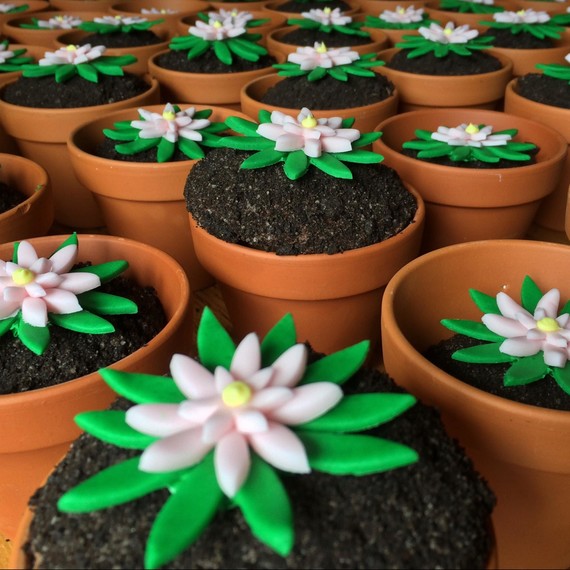 I wanted to take the concept of the flower cupcake to the next level so I decided to quite literally pot my cupcakes in a real flowerpot. You can get these small flowerpots at most craft stores including Michael's. Give them a good rinse, and you are good to go!
After baking a batch of cupcakes (any flavor you like -- I went with vanilla), frost them with chocolate frosting before placing them in their pots. What's that dirt you ask? It is mashed up Oreo crumbs sprinkled on top. While separating the cookie from the icing is a bit of a pain, it is all worth it in the end. Or, Oreo sells a bag of just the crumbs, if you can find them.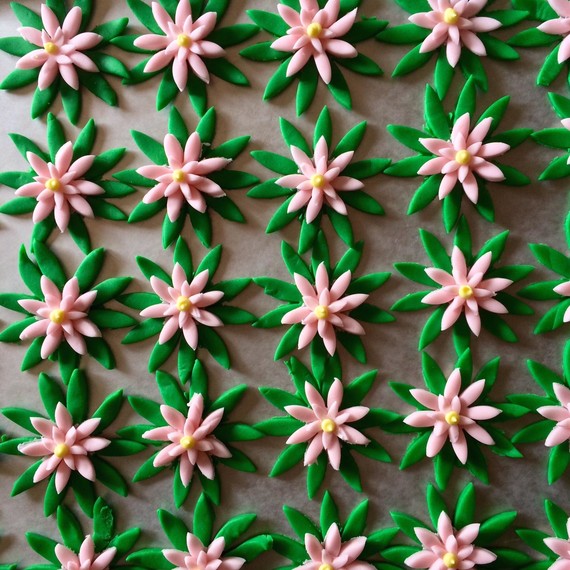 Now for the most important step: making the flowers. In the past, I have made the flower petals out of sliced marshmallows, but for this particular cupcake I wanted to make them look as realistic as possible. This project called for a fondant flower cutter set, and green and pink fondant. Give yourself plenty of time to do this -- you would be surprised how long it takes! I cut them out on wax paper to make sure they wouldn't stick to my surface.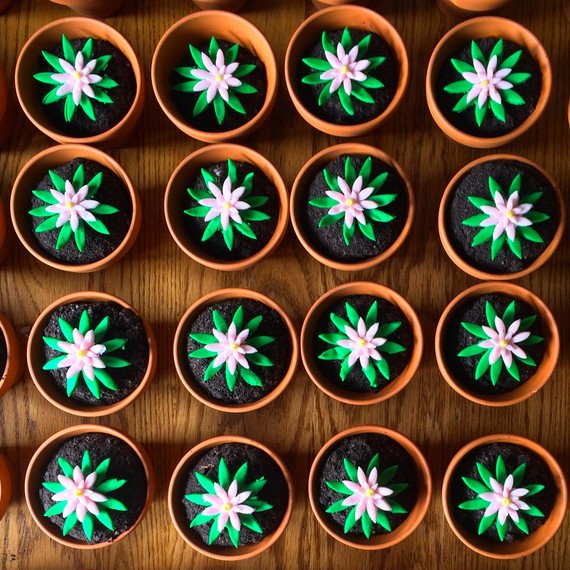 Last but not least, put the flower layers together, and add a small dot of yellow icing for the center of the flower. Now your flower is ready to be "planted" (or placed) in the dirt!